edit 30-04-2008: Finished the pipes and brackets: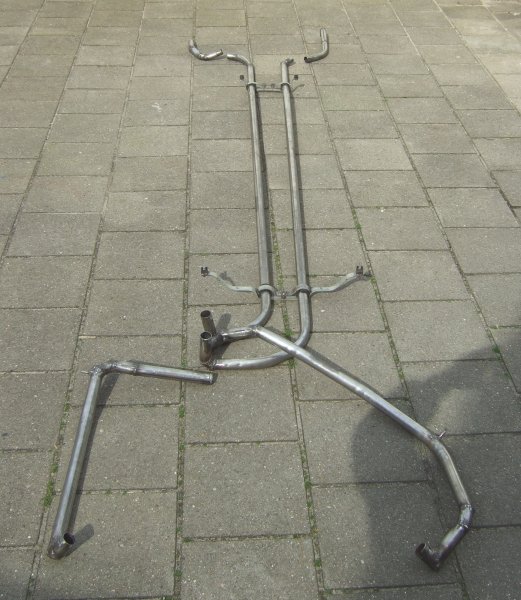 I've got (besides the before mentioned bracket) two brackets that hold the pipes under the car. One in the front and one in the back. At first I wanted to put a third bracket in the middle, but when I finished these two brackets I noticed that these brackets are holding the pipes sturdy enough. I decided not to make a middle bracket.
I welded a little line on all pipe-ends and grinded it smooth. This should provide a "lip" to hold the rubber hoses on.
The rear support:

It's screwed onto the car under the back seat. Not shown in the picture is the bolt that screws through the bracket into the top piece to clamp the pipes.
The front support is bolted to a hole I drilled in the floorpan in the piece under the master brake cylinder and on the other side of the tunnel in the same spot.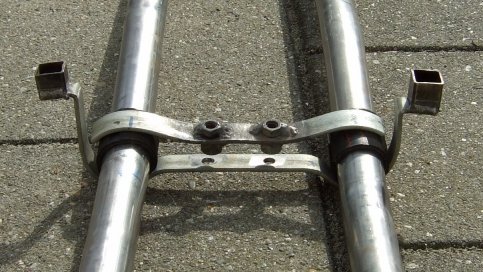 This bracket clamps the pipes with two bolts.
This afternoon I painted the pipes and brackets, tomorrow they are ready for (hopefully) final assembly.