After removing the interior, windows, steering mechanism etc. it was time to lift the body of the pan.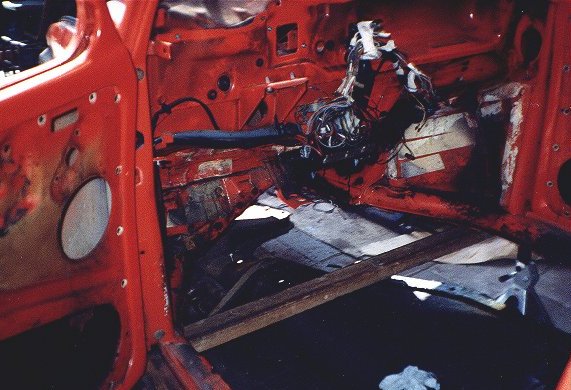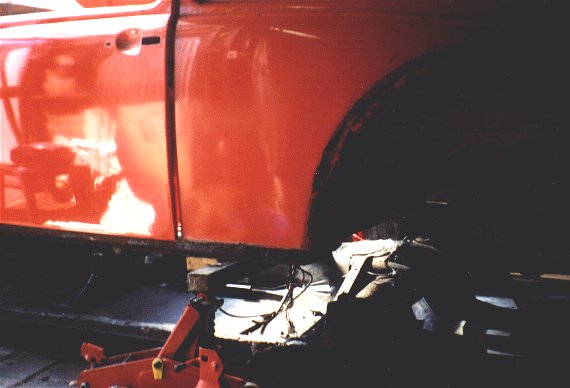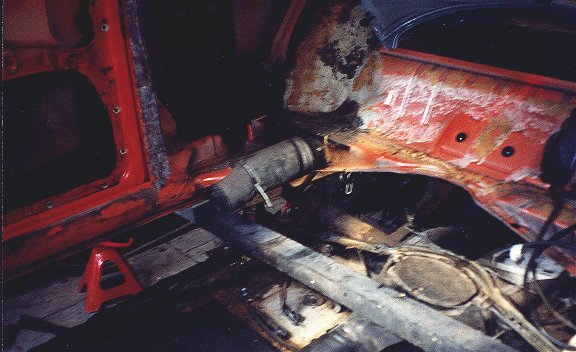 Everything went very well, I only forgot the two bolts that were in the spare wheel well. But after undoing those, the pan was seperated from the body.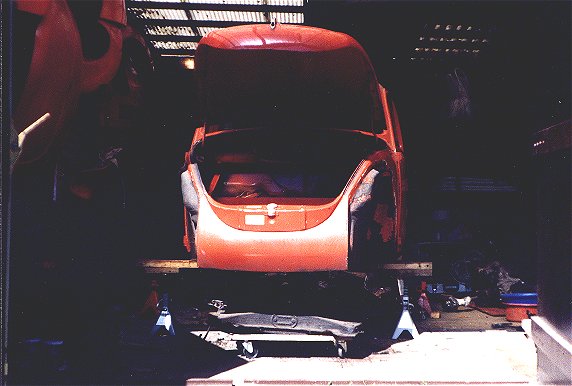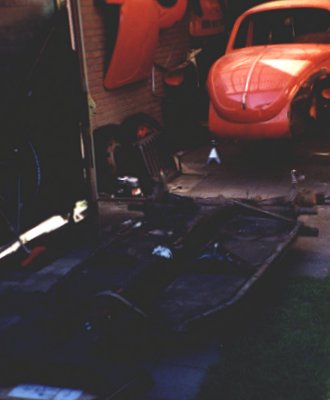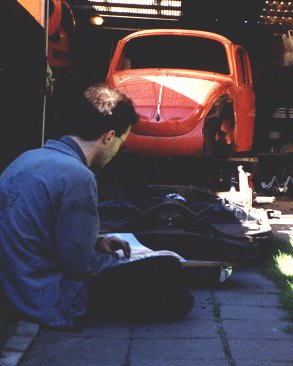 ---
The pan was allright considering the state of the body.. There were a few holes in both halves of the floorpan and the frame head was bad at the point where the stabelizer bar is attached. After undoing the pan of everything, we schipped it to a shop who welded two new floorpans in and fixed the holes in the frame-head.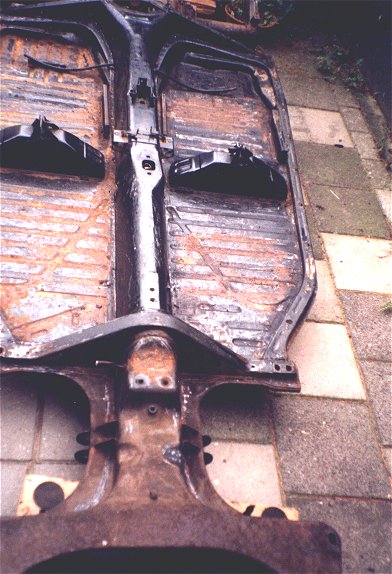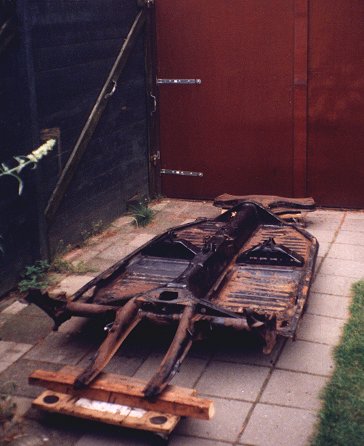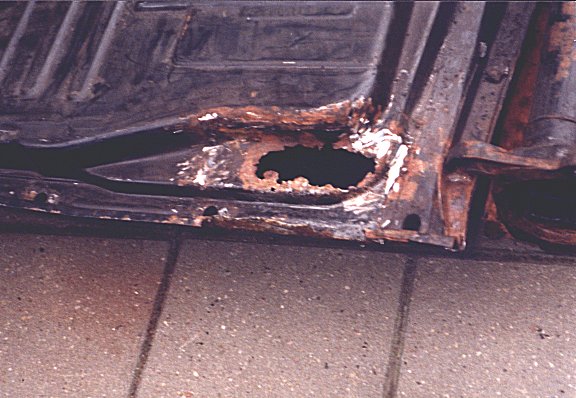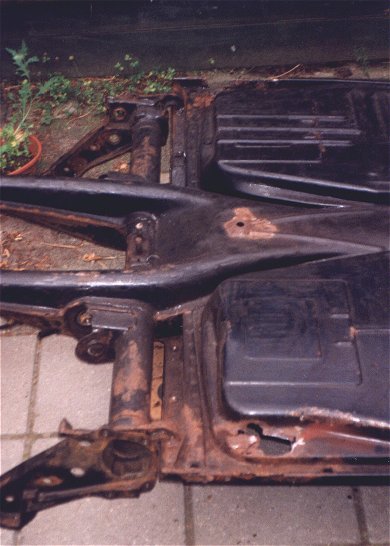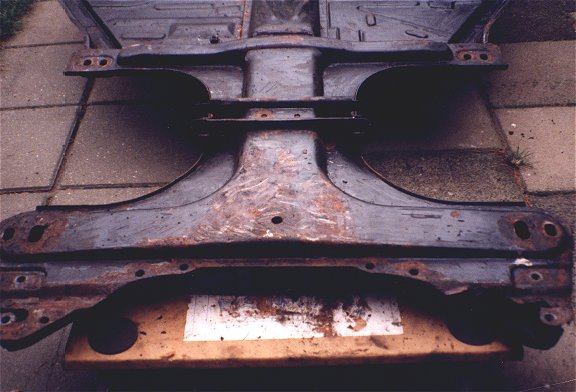 ---
We shipped the body to another shop, to get it sand-blasted.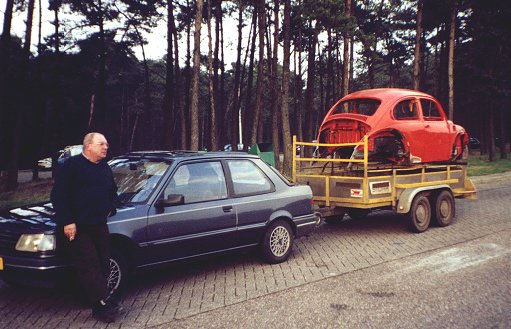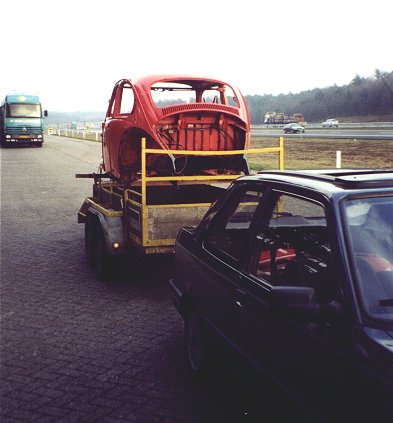 At that time we didn't know we dragged that body there for nothing…