I decided to buy the adapter kit from the german company DS-tuning. I phoned DS-tuning and they told met they needed the flywheel of the engine, because they have to machine it. This is because it's a wasted spark system with a sensor which senses the flywheel. After machining I have to use the beetle clutch. This is something I am not entirely happy with, because with the Alfa clutch I am absolutely sure that the clutch can handle the power of the engine. But now I am happy I choosed the 1.4 engine which only has 90 pk, I think the beetle clutch should be able to handle this.
Luckily DS-tuning is only 80 km's from my hometown, so I will bring it myself.
The flywheel wasn't difficult to remove, you only have to remove the pressure plate and clutch and then 6 bolts. Here it is: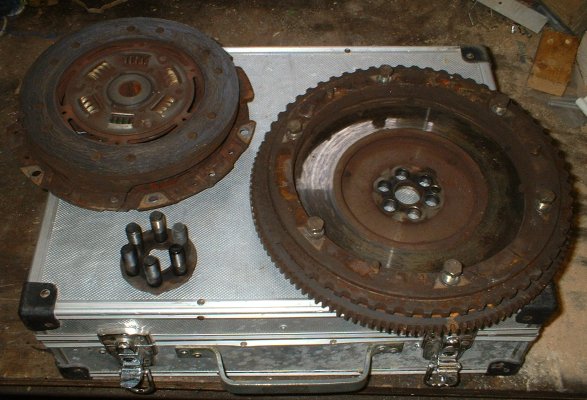 And this how the engine looks like without flywheel: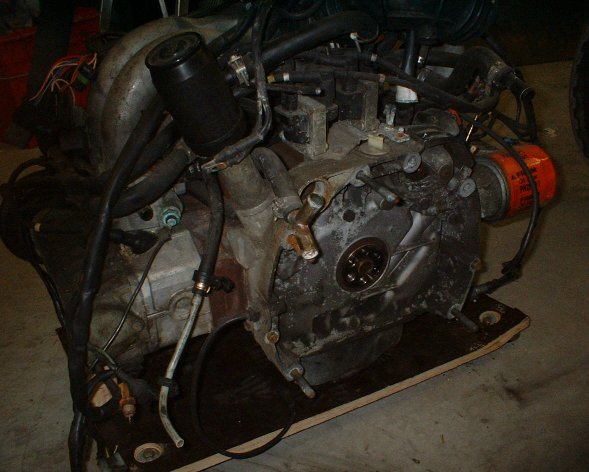 It isn't showed in the pictures, but I had to attach a strip of metal to an engine bolt and a small pin that sticking out of the flywheel to keep it from moving. Otherwise I couldn't get the bolts undone.
See the next page.