I wanted to use the original air-filter, but, it turned out there was no room for it. I bought a second hand K&N airfilter kit which was orignally intended for a Peugeot 206 1.6 16v. The diameter of the filter was bigger than the pipe it had to mounted on. So I cut ring of the original airfilter rubber attachement hose, and used it as a spacer to make the K&N filter fit: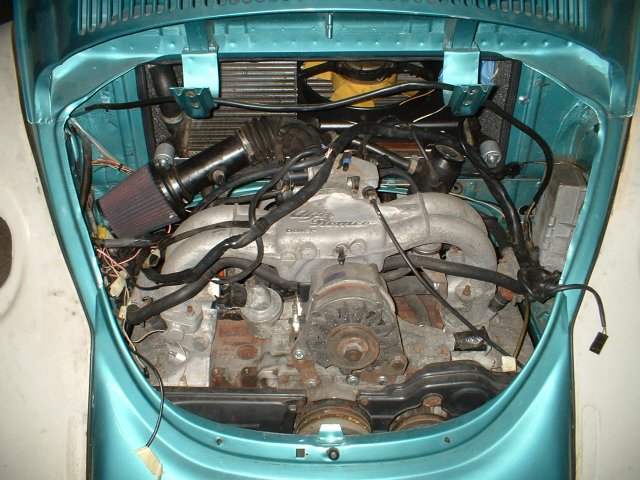 Because the hot air of the radiator flows into the engine-bay, the filter will pickup heated air in this position. Not good… But the airfilter kit came with some hoses and an air-scoop.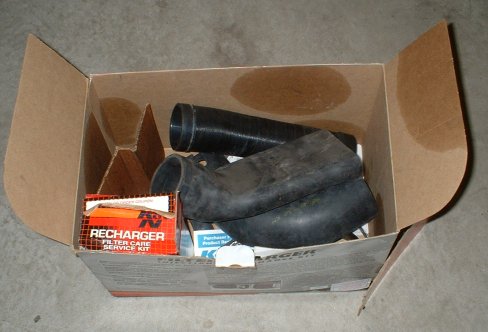 I am going to use these to pickup cold air from under the car and direct it to the airfilter. At least it will then receive cold air when driving. I hope the hot air won't cause a problem when standing still.
---
edit 16-09-2006:I cleaned the airfilter and reprayed it with filter-oil. I made a bracket out of a big piece of alumium to attach the air-intake tube to. I also found a place for the "cool" air hose. This hose will be connected to an airscoop under the car.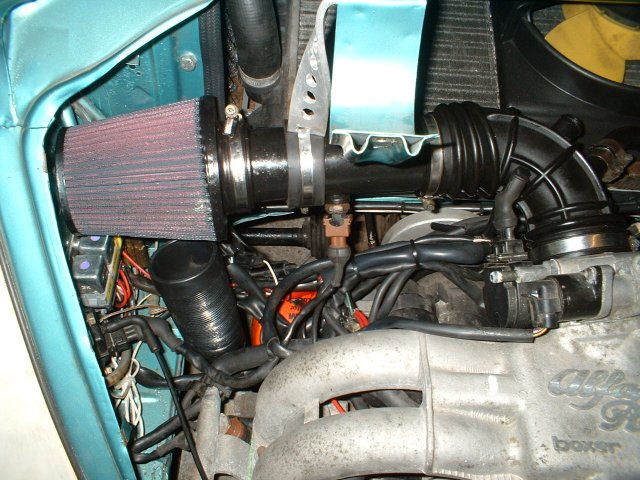 The hose will direct cold air to the filter while driving. If the hot air in the engine compartment will give troubles when standing still, I will make a shield to seperate te filter from the hot air.
---
edit 23-09-2006: I fitted the airscoop under the car: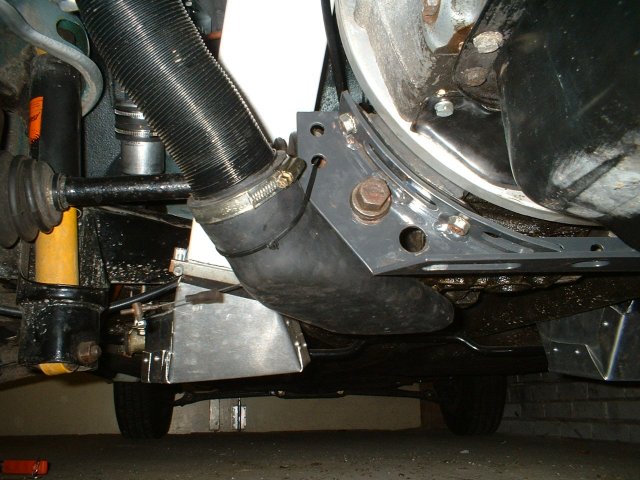 It looks like it's only held by one tie-wrap…but, have no fear, it's properly held with lots of tie-wraps 😉 . You can't see the tie-wraps because they are attached to the top of the scoop and then around the rear gearbox fork. I cut an angular piece of the front of the scoop so that the opening faces the driving-air head on.