The Alfa engine is probably a lot heavier than the stock VW engine. And the engine has a lot more power. These two things will create a greater strain on the rubber gearbox mounts. When I restored my bug, I didn't replace these rubber mountings. But now there is a need to have these in good shape.
This is the gearbox with its old rubbers and bracket: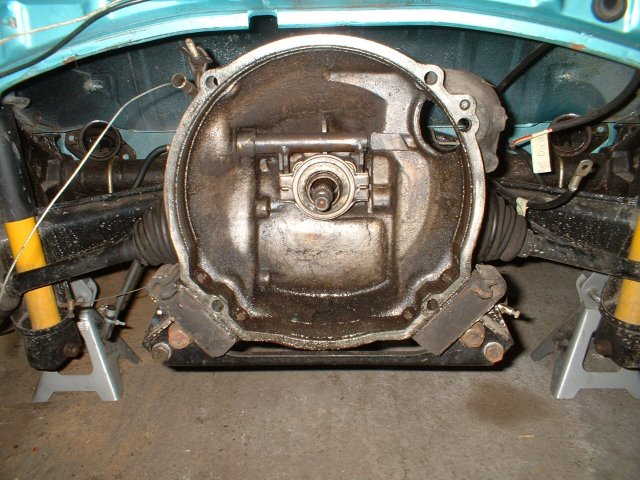 The gearbox removed from the car: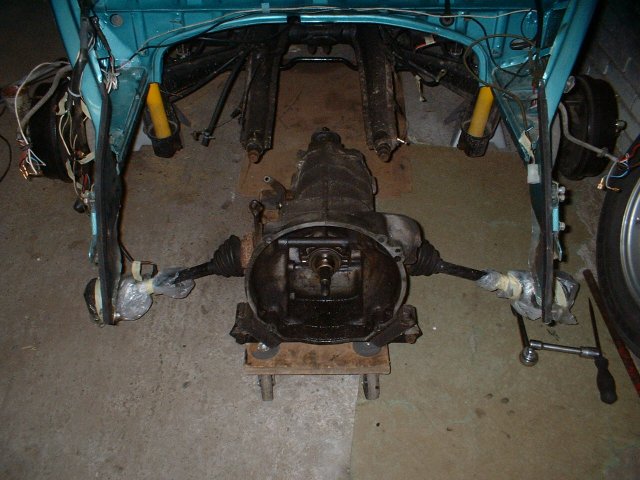 I ordered from Franky's VW service a set of extra strong rubber mountings and an extra strong gearbox bracket. The older type rear gearbox mountings are stronger than the newer ones, which I had in my 1303 beetle. Now I switched to the older type, and strengthed, gearbox bracket with older type, and stronger, rear gearbox mountings. This together with the stronger nose mounting rubber should do the job.
This is the stronger gearbox bracket, with the original one above it: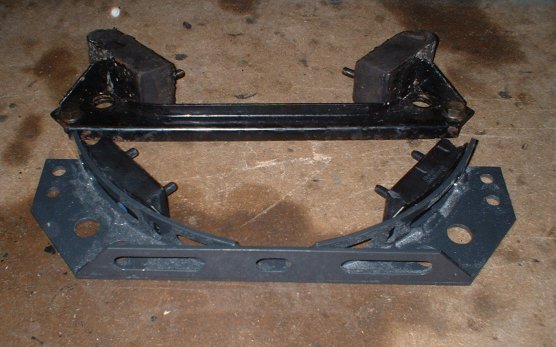 Now I can put the gearbox back in the car.
---
edit 14-02-2006: Today I put the gearbox back in the car: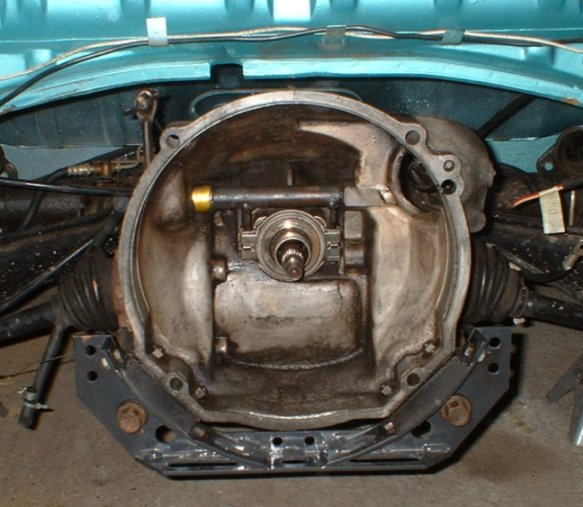 Nothing much to say about it….the new stronger bracket fitted quite nice!
The only thing I still have to do to the gearbox is create a block-off plate for the place where the original starter was mounted.