This is the plan: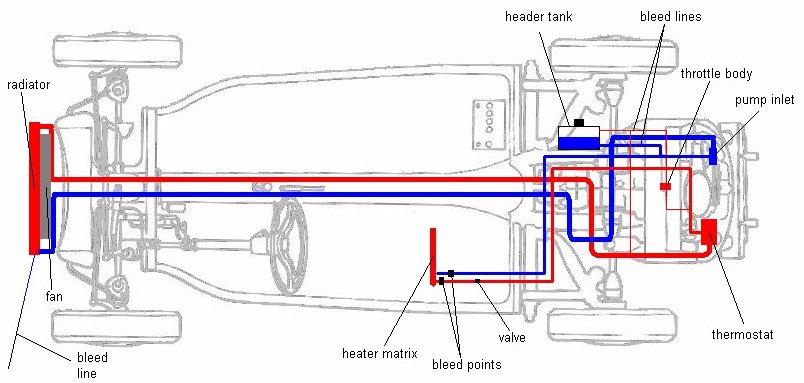 The pipes will hang under the car, under the tunnel, hold on by brackets and exiting at the front just before the anti-sway bar. But I am not sure about that yet, it might also go upwards somewhere where all the steering gear is. But there is not a lot of room, because the steering rods need room to move.
The most interesting thing in this diagram is the way the coolant pipes are connected at the back. The connections on the radiator and on the engine are swapped, because the engine is swapped around compared to its original position in the Alfa Romeo. This means I have to cross the coolant pipes somewhere. I think the best place to do it is in the back. In the front there is not enough room and it could compromise airflow.
I decided to make the two pipes exit at the same (left hand side) of the car. Then crossing the pipes can more easily be done around/above the gearbox.
edit 22-03-2008: I bought 3 exhaust pipes. These are all 3 metres long and have a 32 mm ( 1 1/4 inch) diameter.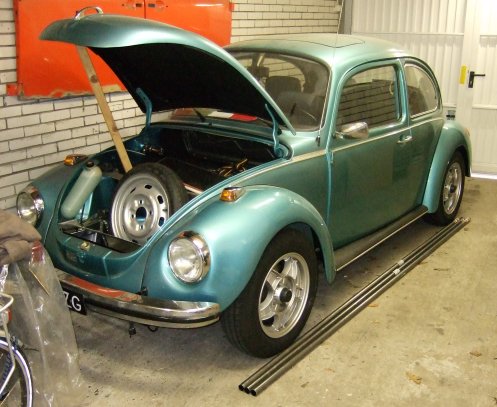 These pipes have the right wall thicknes, not too thick and not too thin: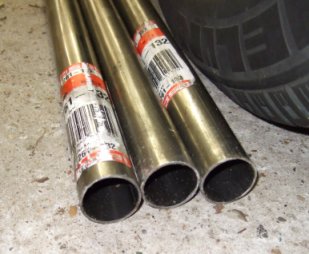 Now I have to rent a bender for a couple of days…