edit 02-05-2008:All the pipes and brackets are painted and installed. The front: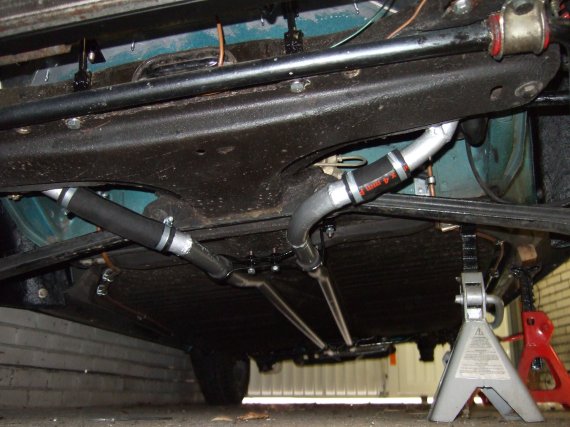 Were the pipes exit next to the gearbox: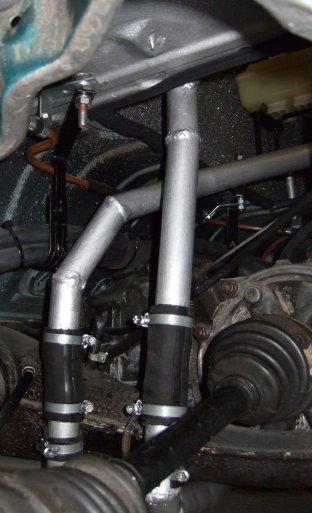 And the pipes that run over the engine: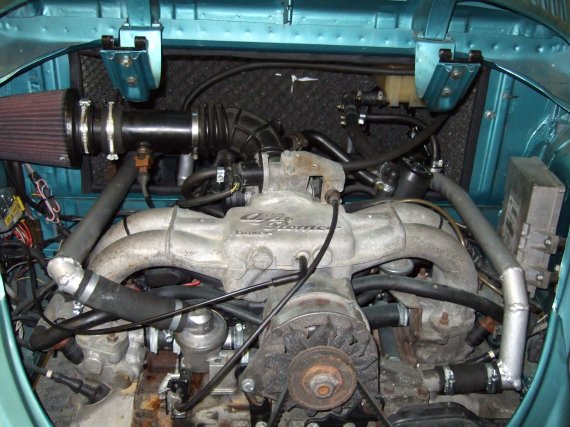 I allready filled the system and did some test-drives! I noticed the hoses wanted to "walk" of the pipes, but luckily the little lips I welded on the ends of the pipes held them on! ALWAYS fabricate some sort of lip on the end of a coolant pipe! I pushed some of the hoses back on the pipe and added a second clamp just behind the lip.
The cooling seems to work well now, I've driven about 30 kilometers so far, with city and highway driving and the fans didn't switch on once!
---
edit 23-07-2008: I drove to a VW meeting in Germany, and when I returned home (after 150 kilometers) the return pipe started leaking. It turned out the short hose walked of the pipe. I probably made the right rear pipe too rigid and did not provide enough movement for the engine. I cut a piece out of the pipe and replaced it with flexible hose: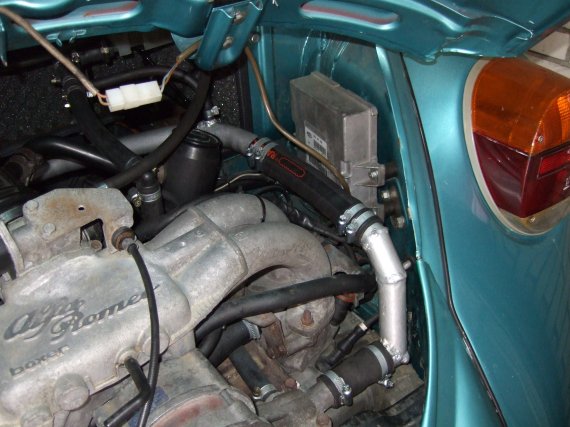 After changing this I drove 400 kilometers to a VW meeting in the south of the Netherlands (Budel). All was OK!
I mainly drove on highways and the average speed was around 130 km/h. It was fun looking at the other drivers who were passed by a VW beetle..
The car performed excellent!