edit 14-04-2008: I rented a bender for the weekend: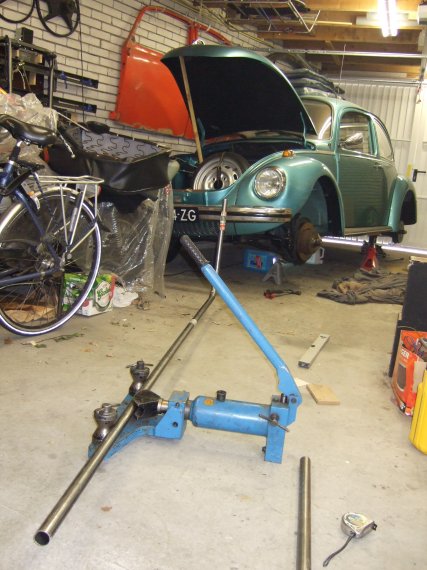 The bender couldn't bend very tight turns, I couldn't bend at 90 degrees. I had to weld the sharp bends. This probably had something to do with not having the entirely right templates for the bender. I used the 1" template, and the pipes are 32 mm. It turned out the sizes on the template were the inside diameter of the pipes. And it was meant for thick walled pipes. But it worked, sort of…
Pictures of the completed pipes later.
edit 16-04-2008:Here some quick pictures off the pipes: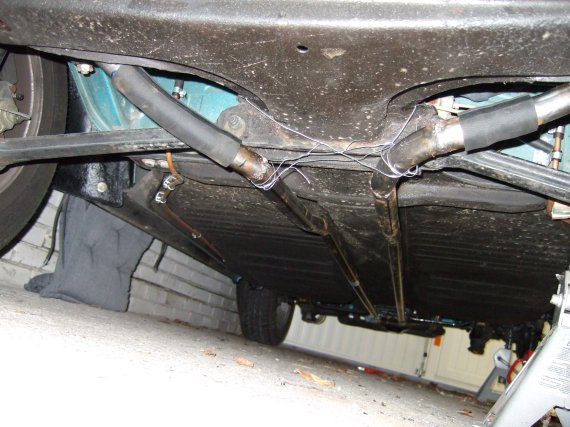 From the radiator come two seperate pipes, and they are attached by a hose to the long pipes to the back. Those pipes go back and up to follow the contour of the floorpan. Obivously, the pipes are hold on temporarely with wire, I still need to fabricate some brackets to hold them.
In the rear they both exit at the drivers side of the gearbox: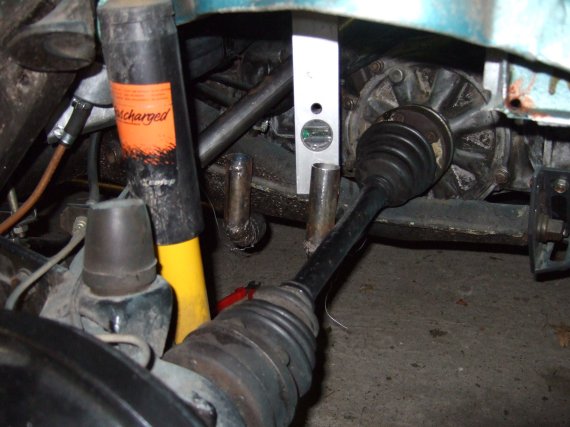 There the pipes that run over the engine will be attached. The pipe from the thermostat will be attached to the rear pipe. The pipe to the pump inlet will be attached to the front pipe.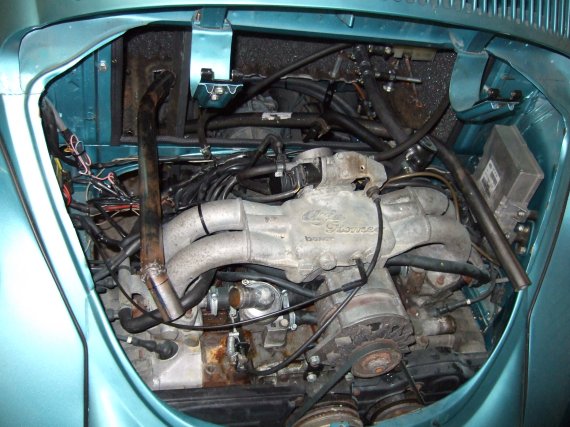 These pipes aren't finished yet. The left one needs a sharper corner welded on to reach the thermostat. And the right one still needs sharp corners on both ends.
edit 20-04-2008: I finished the two pipes that go over the engine.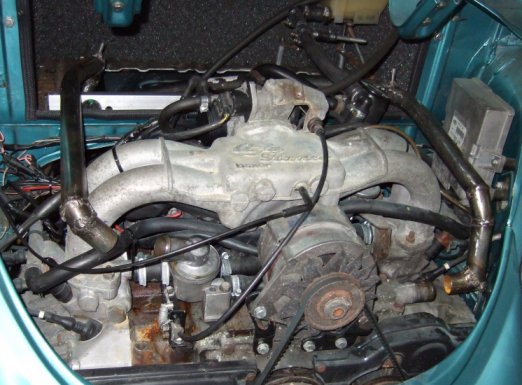 I added a bleed point to each pipe at the highest points of theses pipes.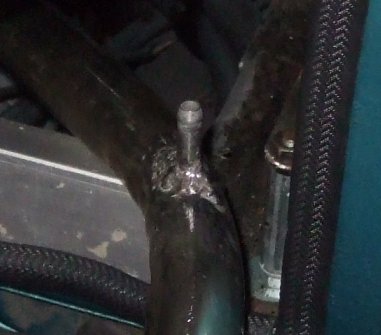 It's a piece of metal fuel hose connector I welded in the pipe.
I also made a bracket to hold the two long pipes at the back.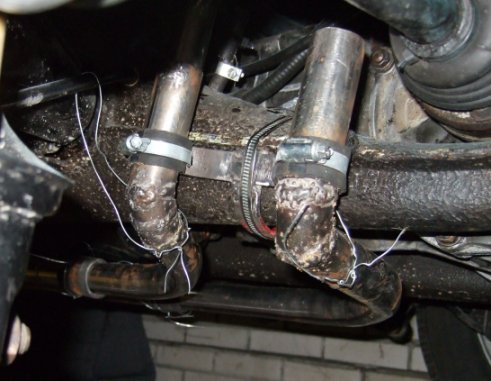 It's made of a U bracket which is hold on to the frame with a clamp. To the U bracket I welded a side bar which has slots in it where the clamps that hold the pipes go through.