This spoiler only fits beetles with a rear window that's 44 cm high. It's often hard to tell by year what kind of rear window is used. So, you will have to measure your rear window. See pictures below on how to measure your rear window.
It's made of glassfiber, so durable and easy to paint. It's hold on by the rear window rubber and with a little bit of sealant on the inside, and it comes with an instruction manual.
The spoiler is delivered in black gelcoat, which has to be painted. This is easily done with a rattle can matte black.
The price: 90 euros without shipping.
For current shipping costs, see (the package is lighter then 2 kg):
For shipping cost to the rest of the world, or for more info or ordering: e-mail me
---
This is how you should measure it: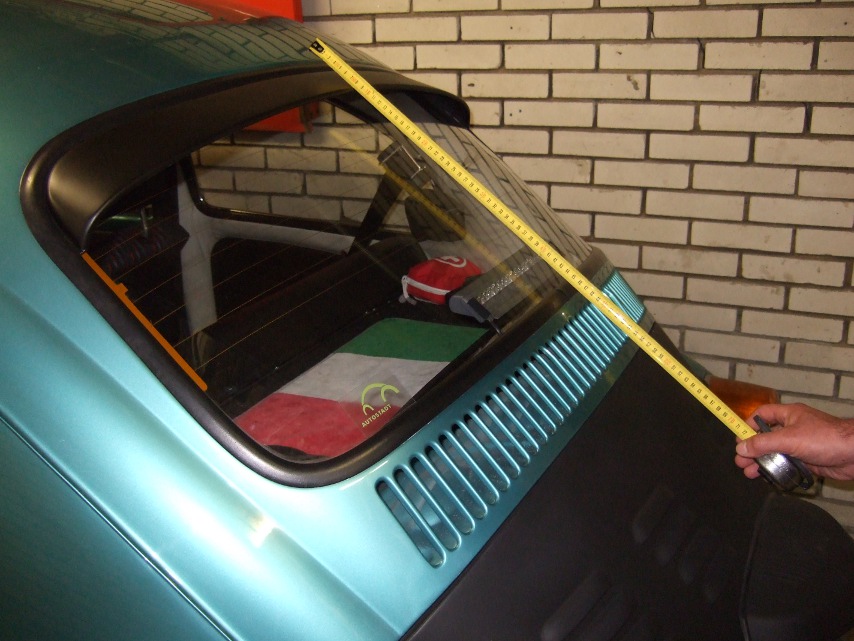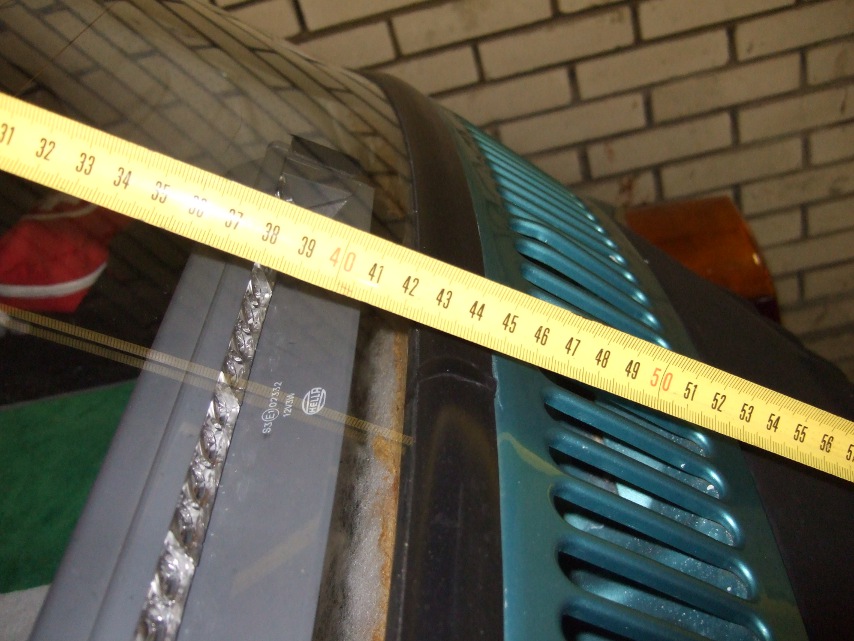 And for reference, the measurements from the top of the window rubber: