edit 25-03-2006: The flywheel, clutchwheel and clutch is now installed.
Before installing the clutch: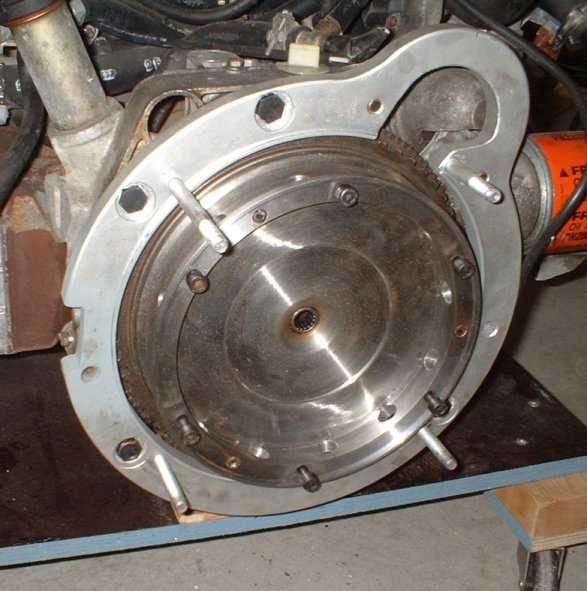 I had to hammer in three spring-like pins. They looked like tubes, but with one side open, and it was made of spring-metal. That was a nasty job, I really didn't know what I was doing, and it appeared I had to hammer them pretty hard to get them in. But I got them in. You can see them between the pressure-plate bolts (one on the top slightly to the left, one on the bottom a little more on the left and one on the right middle side).
After that I installed the (beetle) clutch and pressure plate: