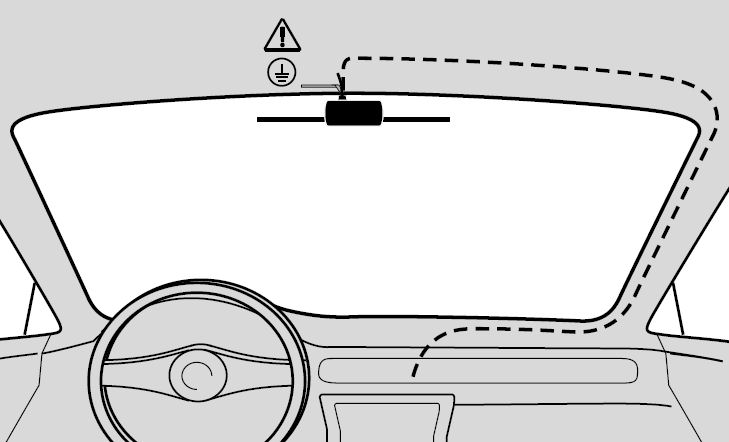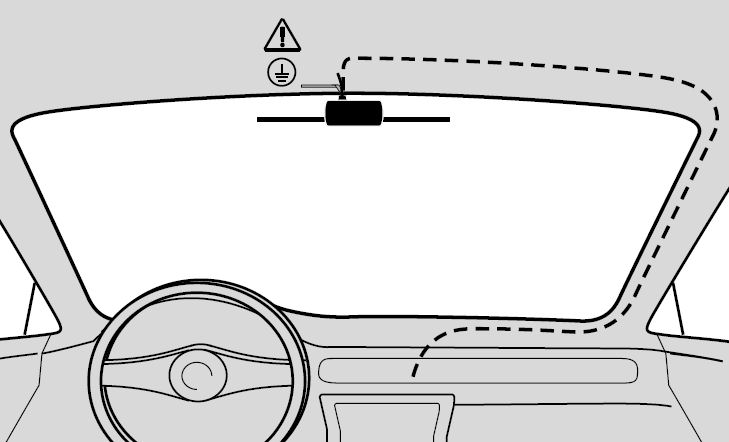 In my quest to reduce windnoise / create better aerodynamics, I wanted the antenna gone. It sits there right in front of the A pillar, creating drag.. Well, it will create very little drag, but it might reduce windnoise. And it looks a lot smoother when it's gone. But I also like listening to the radio in my beetle, so I can't just delete it. There are several compagnies selling windscreen antennas that are glued to the inside of the windscreen, I am going to give one a try.
I finally decided to buy the "Hirschmann hit auta 60 EL", because Hirschmann is a well known OEM supplier for car manufactures. The antenna is equiped with a signal amplifier, so the antenna needs a groud and a plus connected.

This is it: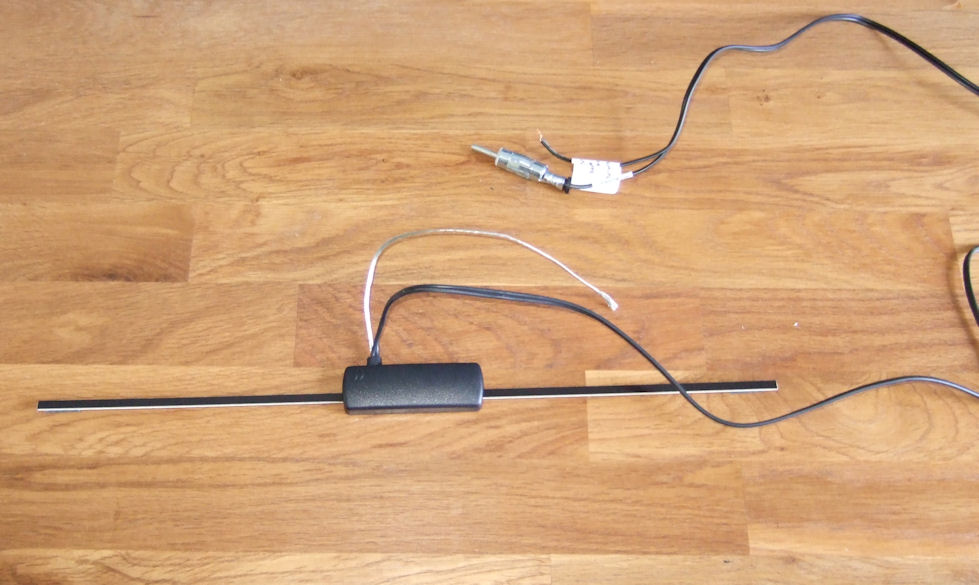 I had expected more from a German product .. The thing itself looks nice nice (although there could have been an eye on the ground wire), but there was virtually no installation manual (only some on the packaging). Which is strange because I read on the Internet that it is important that such an antenna is installed properly. Sloppy …
Anyway, what I had learned on the Internet was that the ground wire can't be extended, and the antenna should be glued to the winscreeen about 6 centimeter from the edge of the glass. In the top part of the windscreen, behind the rear view mirror is the best place.
And that's what I have done. I first degreased the windscreen window (with included cloth), and then stuck it to the windscreen: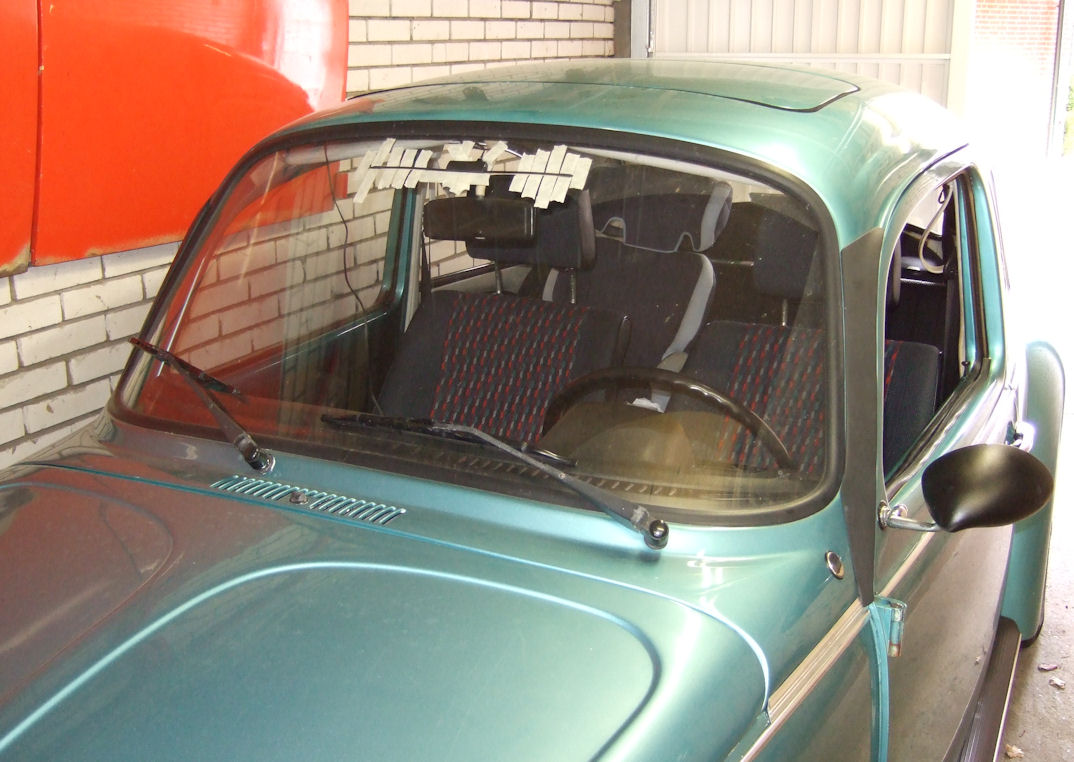 (in this picture I allready removed the regular antenne, and put an original antenna hole cap in place)

It was not easy, because the glass fogged up because of the warmth of my hand … and sticking something to a foggy window is pretty hard.

I had previously soldered an eye to the ground wire and put a piece of heat shrink around it, to make it look a little better.
I attached the ground wire to the sun visor screw.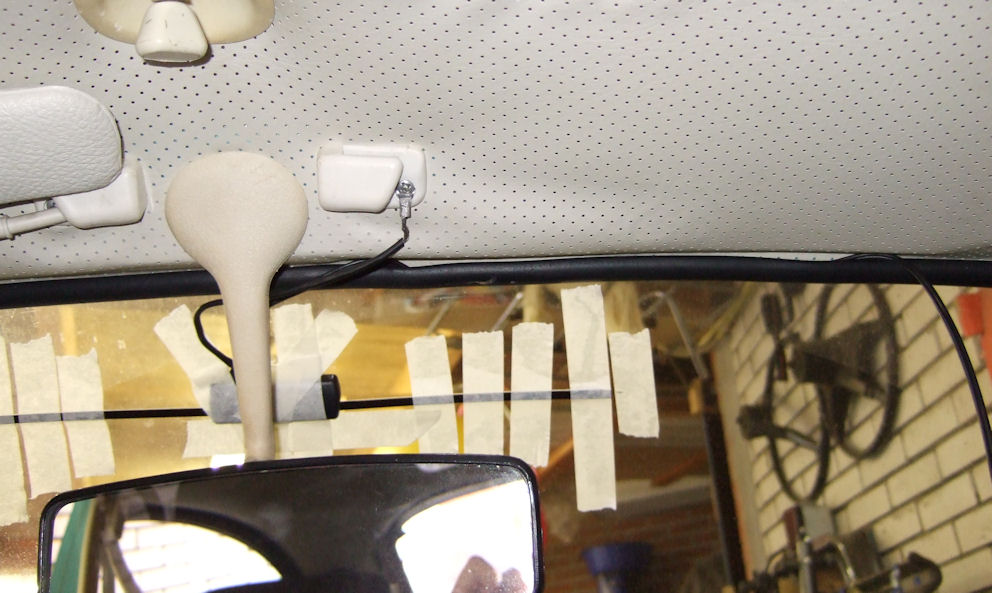 Then I put the antenna / positive wire behind the windscreen rubber (in above picture I've done a bit allready). All the way to the lower right corner of the windscreen. There I could push the wire behind the dashboard, and from there I guided it to the radio slot.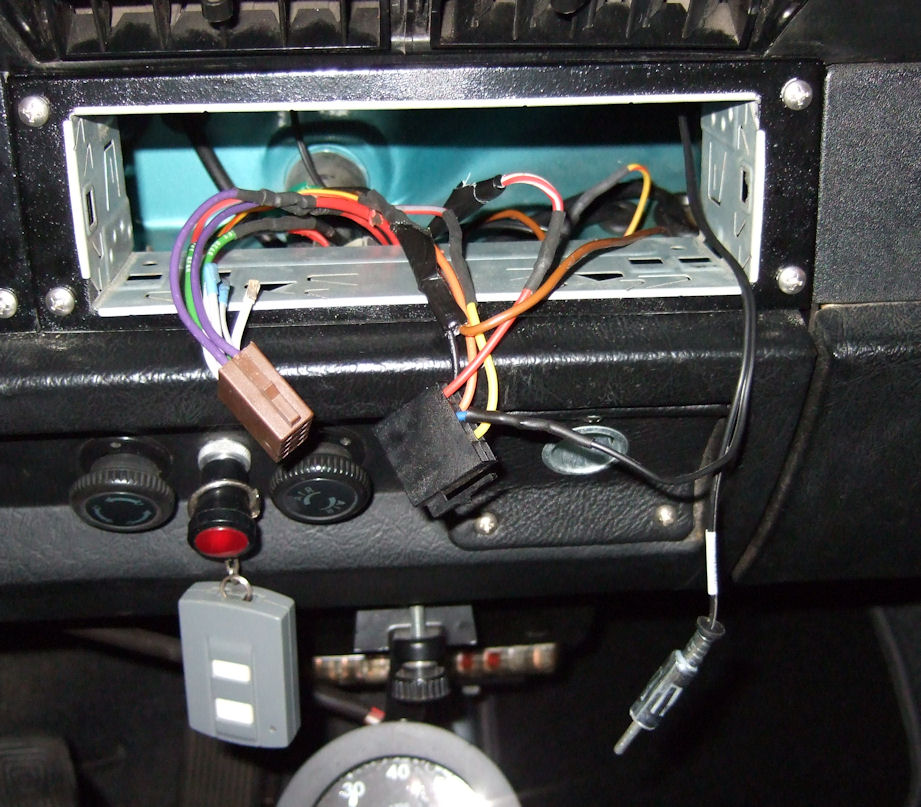 I soldered the antenna's positive wire to the blue wire of the ISO radio connector. The blue wire is for an electric telescopic antenna or a windscreen antenna.
And done!: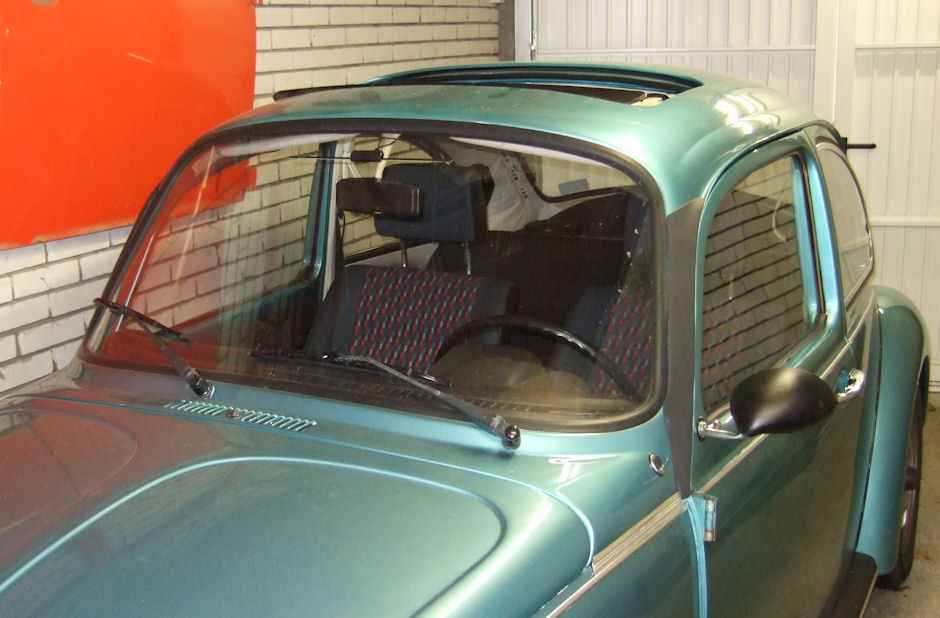 The reception is very good! I don't even notice I don't have a regular antenna. And I like the smooth look. Only the sticky tape that should have stuck the two side "arms" to the winscreen let go. Although it doesn't effect it's working, I will put some new double sided tape on it.