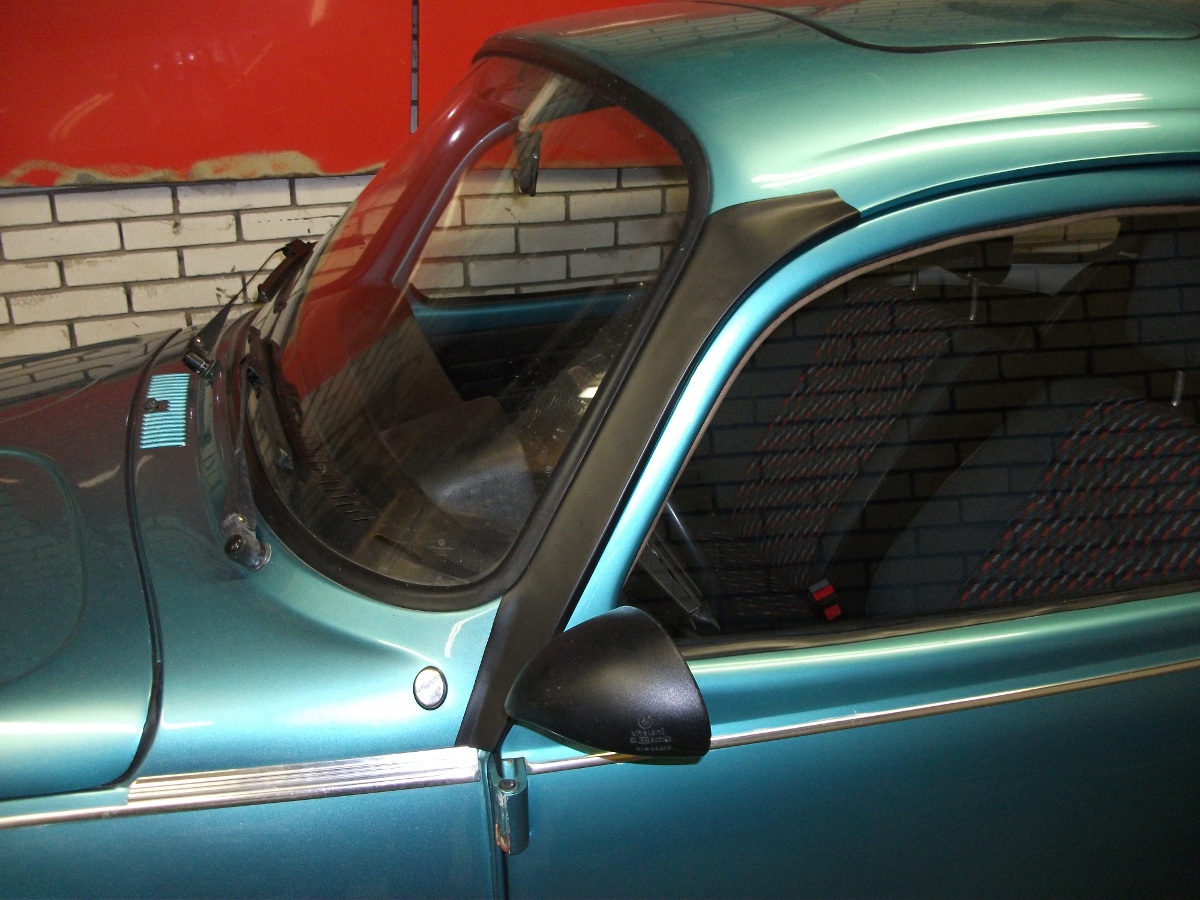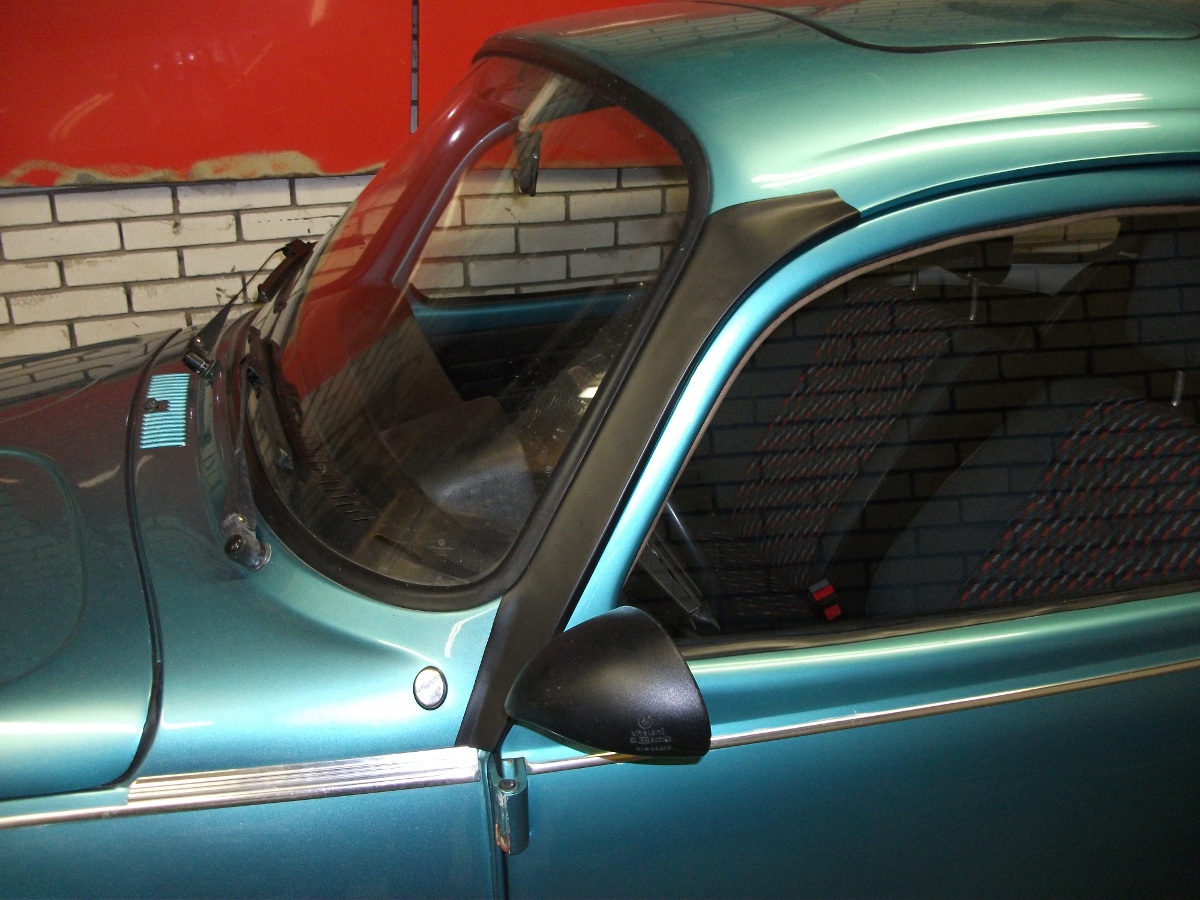 I've made several trips now with my Alfa Romeo powered 1303 Beetle. Most of these were on the dutch highways on which I drive around 120 km/h.
Now it drives really well on these speeds, but one thing annoys me. The sound of the engine is not the loudest sound anymore, now that I've gone water cooled. The wind noise is very loud! And it felt like the wind noise is mainly coming from around the windshield area.
I was wondering, could things be improved in this area?
I understand I can't change the basic design of my beetle, so it will never be as quiet as a modern car. But would smaller modifications make any difference?
I asked this question at the vwkd.co.uk forum, and Ricola (well known from his site www.ricola.co.uk) told me about raingutter fillers that are used on Porsche 911's. These raingutter fillers are plastic pieces that can be glued in the raingutters on either side of the windshield. It is said that these things will give you around 5 km/h more top speed because of increased aerodynamics. But they also reduce wind-noise. At least, that's what the Porsche owners say in this Pelican Forum Thread (ignore the off-topic discussion..). There I also found this excellent airflow drawing: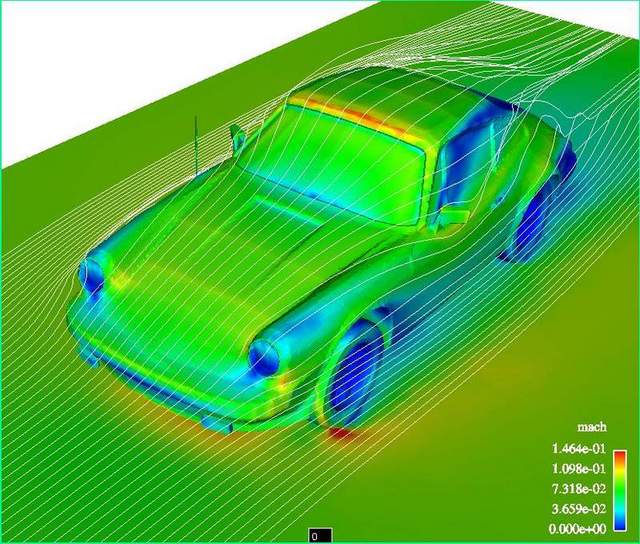 The 911 has the same raingutter filler construction as the Volkswagen beetle, so it might be applicable for beetles too.
Raingutter Fillers
These are examples of raingutter fillers on the 911:
(click on them for a bigger version)
And here are the fillers before installing: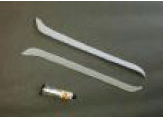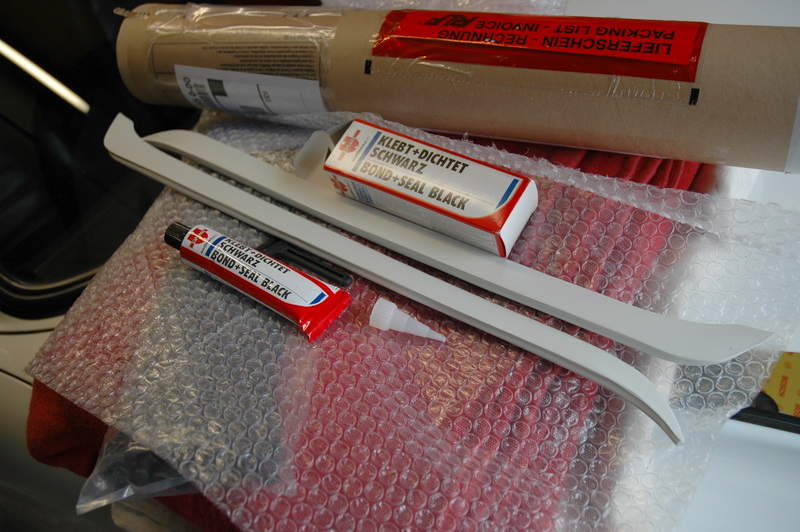 On the next page, I'll be testing this idea.