First I made the A-pillar deflectors out of glassfiber reinforced resin, which worked quite good. But did have a home-made look to it (of course, that's logical because it IS homemade.. 🙂 ) .  See this page on how I created them and how they looked. It worked quite well, and used it for a long time.
But then I discovered the proces called vacuum forming. In this proces, plastic is heated to a temperature to which it is flexible, and then it is pulled over a mold using vacuum. Look it up on YouTube, there lots of examples can be found.
With vacuum forming one can create nice thin plastic objects, perfecty shaped after a positive mold. This sounded perfect for creating A-pillar deflectors. The idea is to create an A-pillar deflector that can be pushed under the window rubber on one side (just like my rear window spoiler) and around the A-pillar edge on the other side.
For creating the mold, I purchased a front window frame cutout for a 1303 (super) beetle: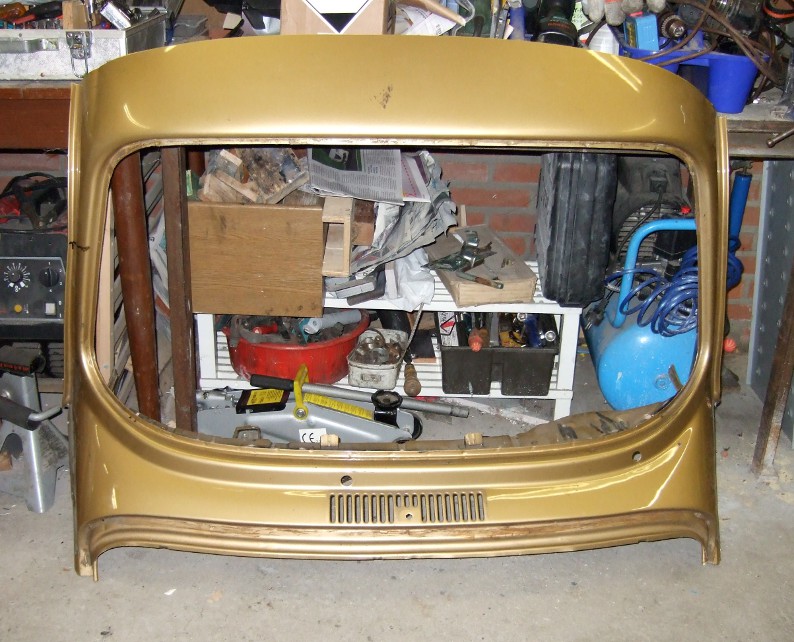 I then cut out the A-pillars: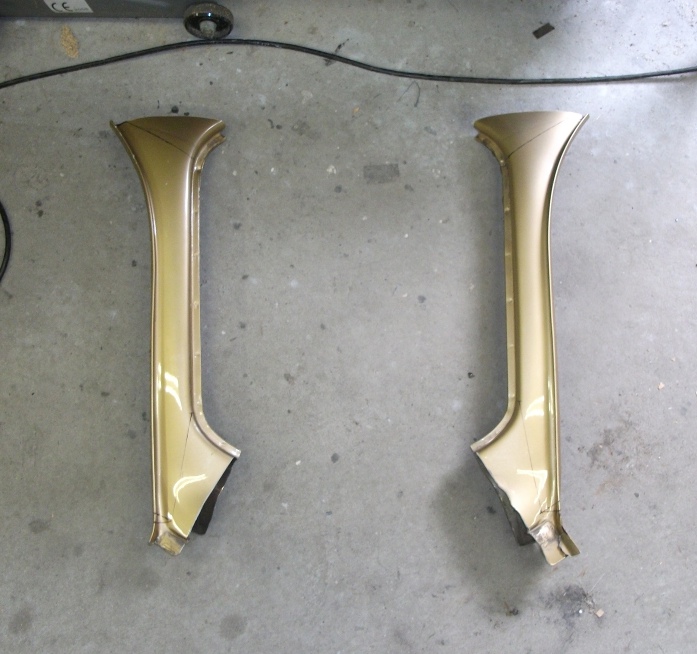 Then I filled the rain-gutter with fiber reinforced resin: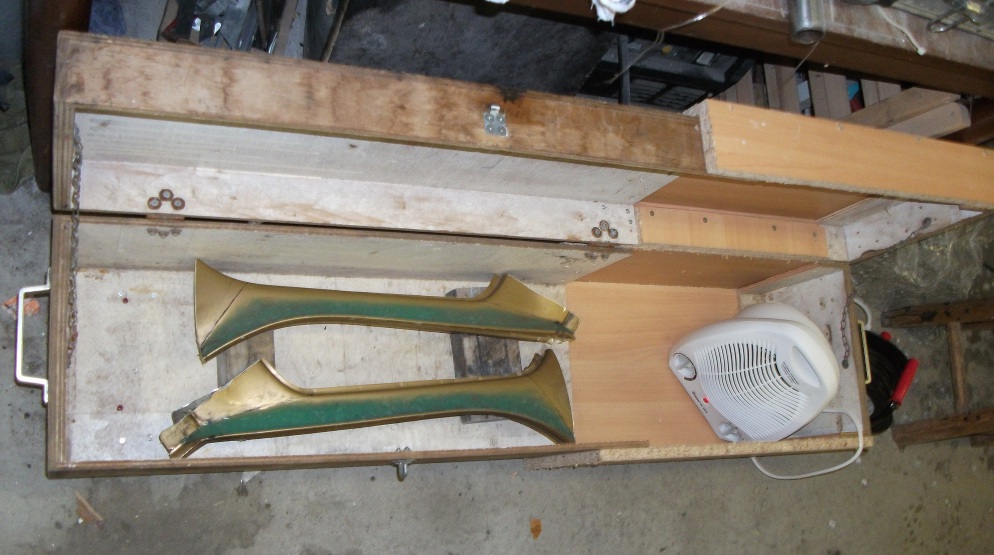 (they are in a chest with a electric heater, I use it to let the fiberglas harden during winter temperatures)
Then put some filler on it to smooth it: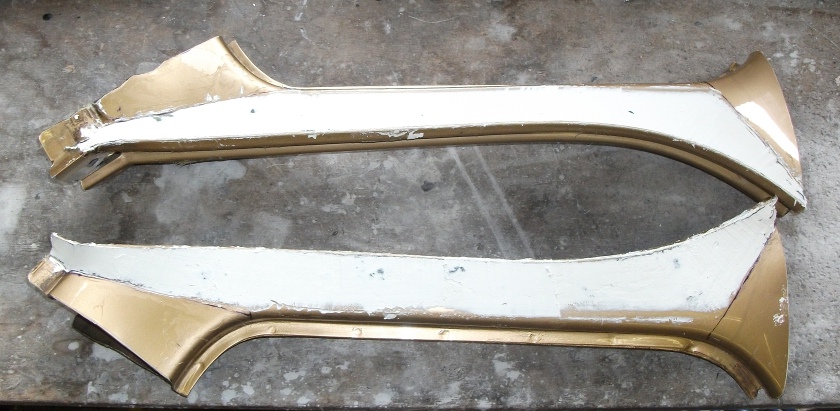 And repeat the proces until you're bored, en then repeat again.. ;-(
On the next page I will be using the molds for vacuum forming.