Installed on the beetle: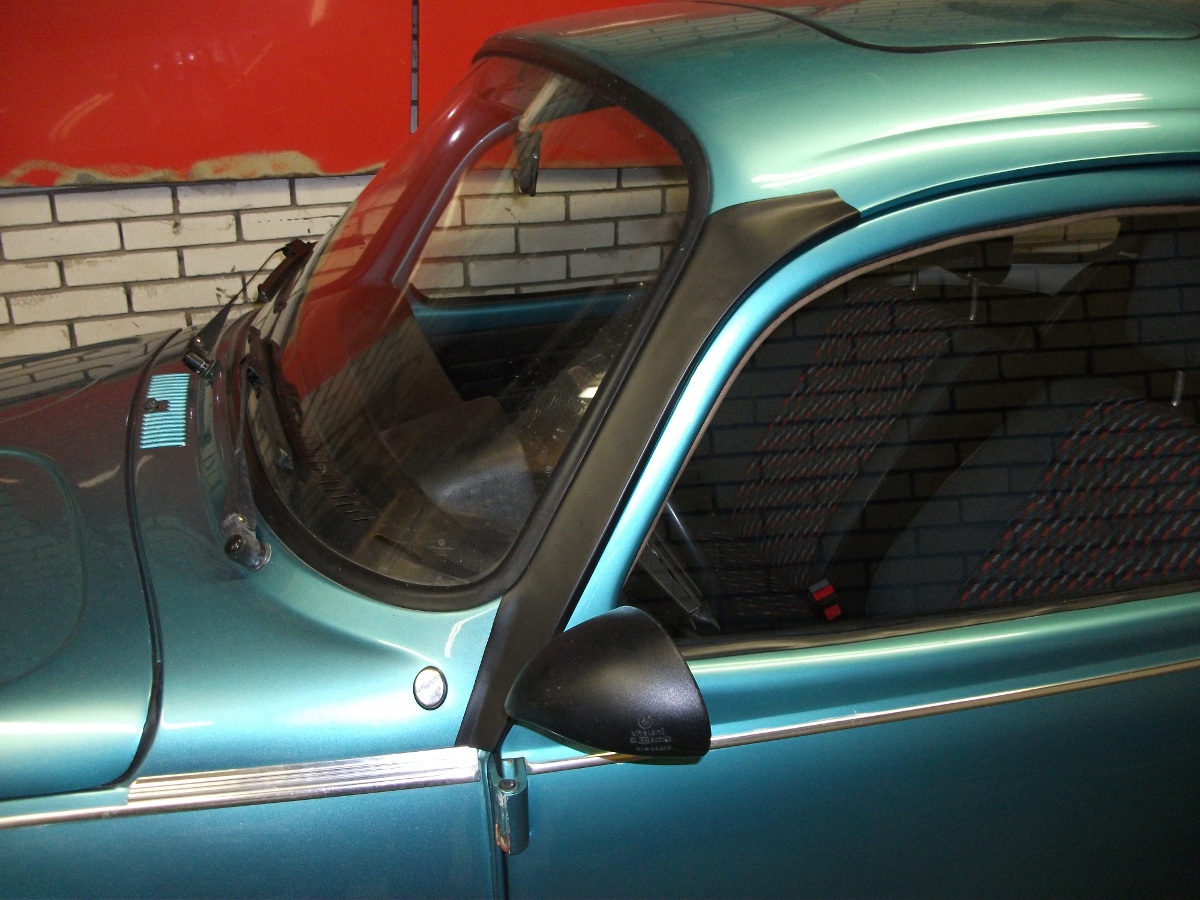 I think they look a lot better then the previous ones I had.
For installing them, I put a piece of string under the window rubber, and then slided the deflector under the rubber (same trick as when putting windows in). I used a piece of two sides removable bathroom tape at the bottom and the top to prevent a gap forming there.
I put them on the beetle just before my holiday to the Eifel region in Germany. When I returned I took the picture above, so they allready had a 1000 km test-run.
I am pretty happy with them, they look a lot more professional and they are mounted solid on the car. And they reduce the windnoise (just like the first version of the A-pillar deflectors).