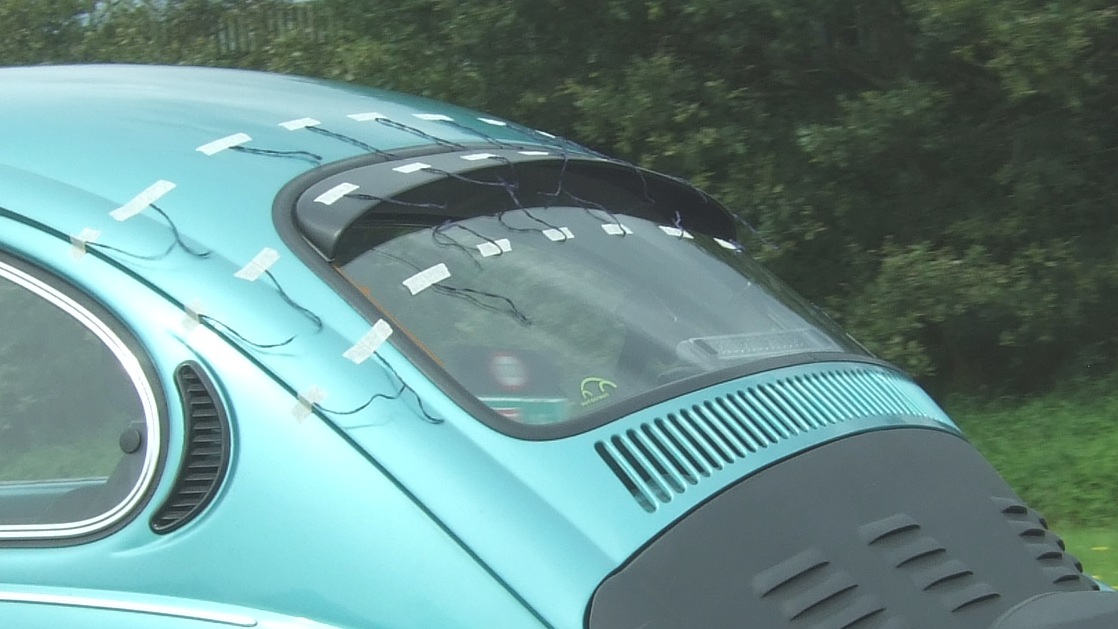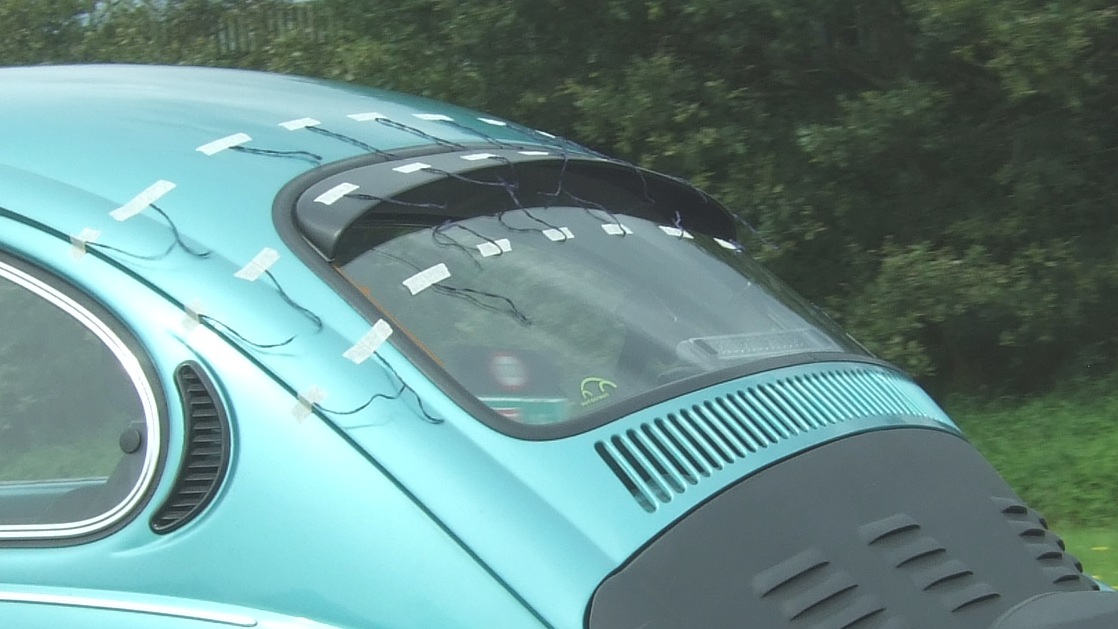 On the autospeed.com site there's an article that was one of the reasons for developing my rear window spoiler. It's an article about aerodynamic testing on a Volkswagen New Beetle. They are using short pieces of wool (tufts) taped to the car at certain strategic points. See this article: Autospeed Aero Testing – Part 3.
I've always wanted to do the same to my beetle. So when I finally had some time ( the last day of my holiday.. ) I gathered my family and got to work…
I cut a bunch of wool tufts and taped them to the rear of the car (with the help of my daughter
).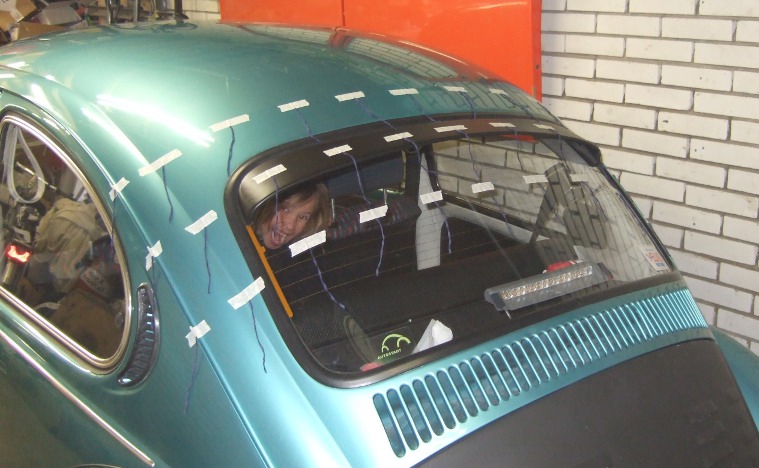 The plan was to first test it with the spoiler on. Then remove the spoiler and do the test again. The test track was a piece of highway
between my hometown and a city nearby, about 10 kilometers long.