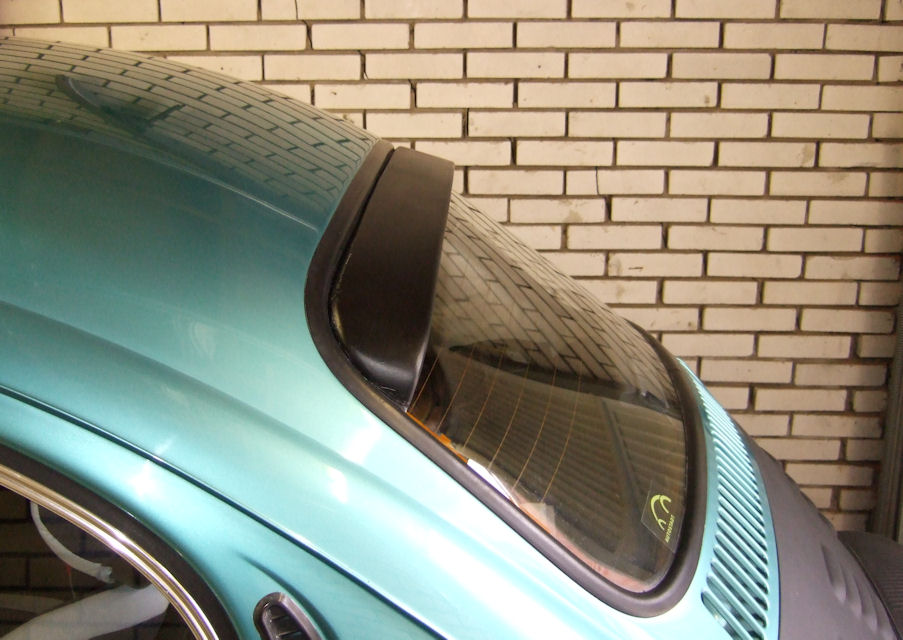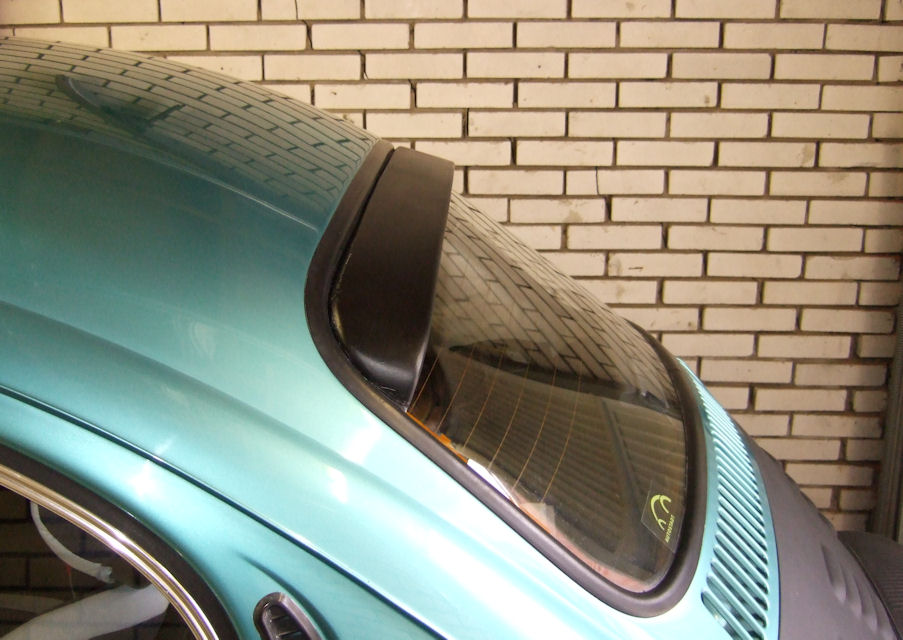 I decided to create my own roofspoiler. Roofspoilers are for sale (Remmele sells them), but these have to be glued to the roof, which I don't really like, and creating my own is more fun..
I had the idea to put the roofspoiler on the top of the rear window.
Now, this article actually consist of two stages. At first I wanted to create a roofspoiler out of glass fiber reinforced polyester resin, and then stick it to the rear window with double sided tape.
But that didn't work out (is explained in this article), so that "spoiler" became a positive mold for the second spoiler. That one was made using glass fiber drenched with polyester resin.

OK, here we go.. Here's a cardboard mockup of the "design":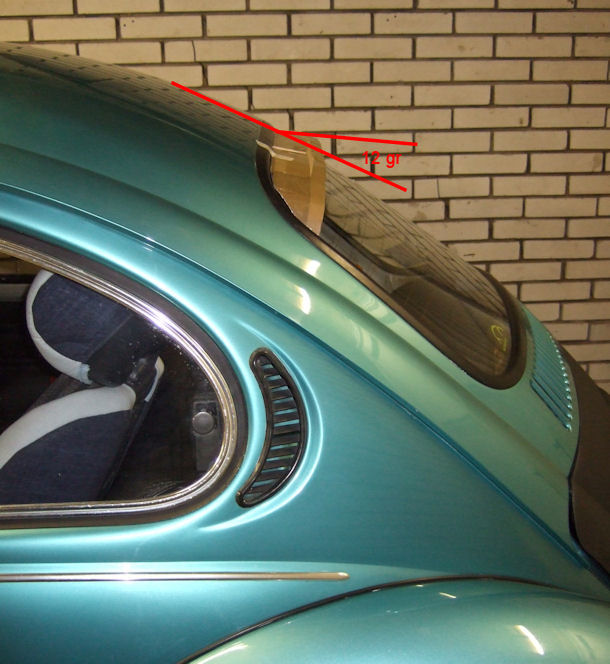 Somebody told me that a wing or spoiler shouldn't exceed 12 degrees, or else it will become an obstruction instead of a deflector.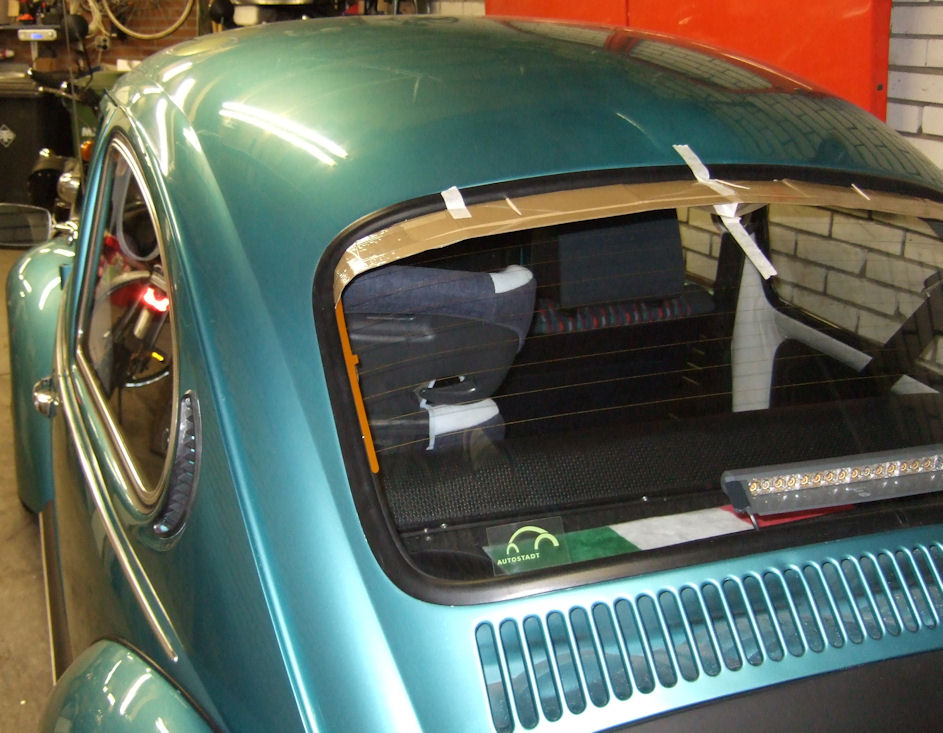 Although the goal is to reduce drag, the design must be aesthetically pleasing too!