Where the spoiler was, I added a row of tufts to replace the tufts that were on the spoiler. Then we went back on the highway.
At 100 km/h:
A close up picture: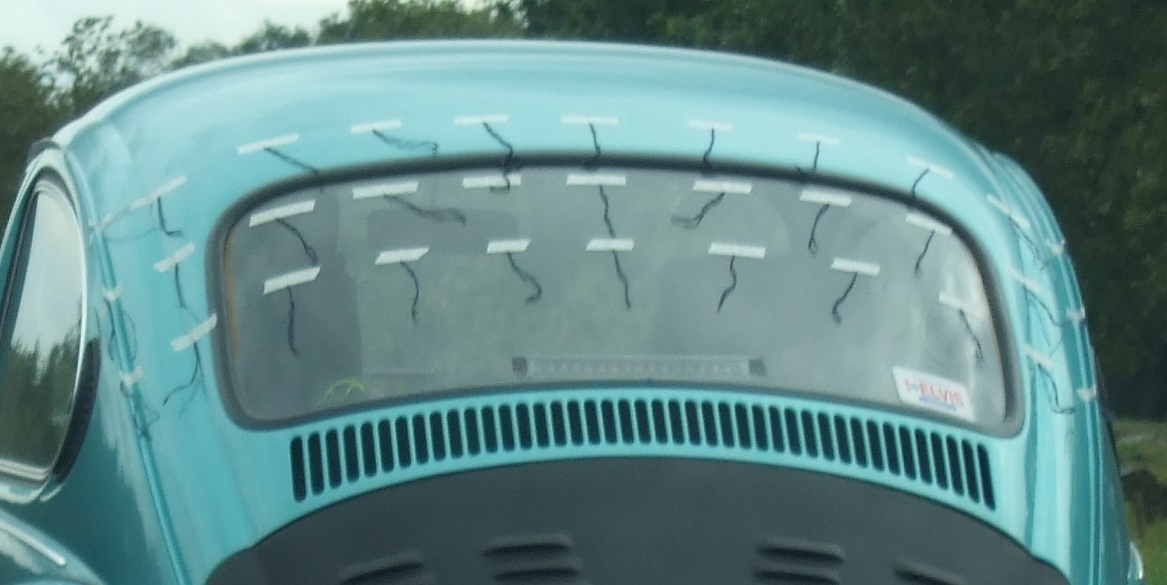 As you can see the bottom tufts are now pointing down, flat on the rear window. The airflow stays attached at the window.
Because the angle of the rear window is too steep, this causes drag and a bit of lift.
From an angle: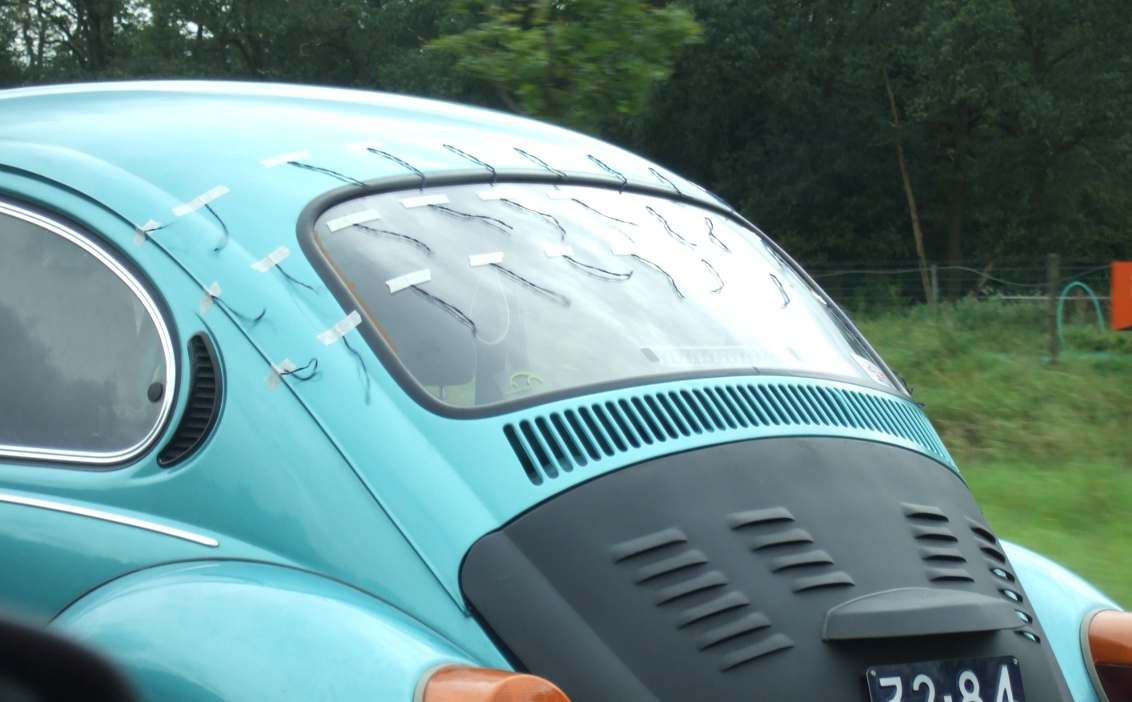 Look at the top tufts, they follow the shape of the rear window rubber. They are pressed against it, forcing it to follow the shape.
I really like the way the results are the same as the ones from the Autospeed.com article!
The spoiler is definitely doing something!
I'm just wondering what people were thinking when they saw me driving on the highway like that…