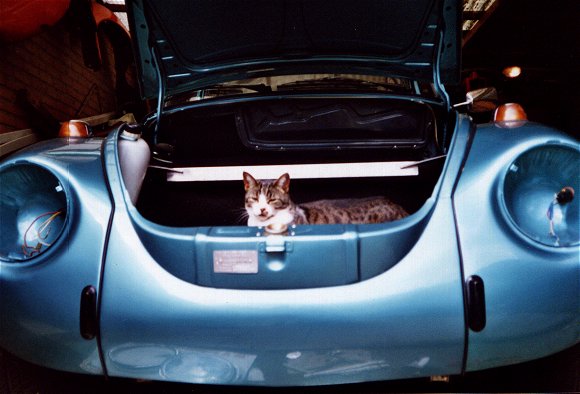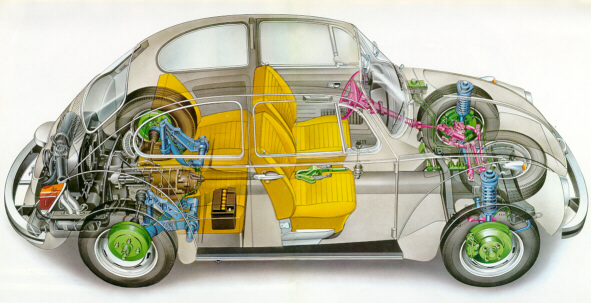 This page covers the restoration of my 1973 1303 S beetle in 7 parts.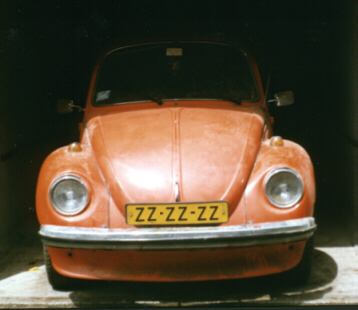 Yep, as I mentioned it before, I got hands on a super-bug. To be precise it's a 1303 S from june 1973, which makes it a Mc Pherson beetle old style. It has a "Blutorange"-color which is a german word for grapefruit-orange, so it's a kind of orange with a little red.Currently it is sitting in my barn with nothing more then a gearbox and the wiring still in place. I plan to have it resprayed soon, but I still have to get an other bonnet and a rear apron, because these are to far gone.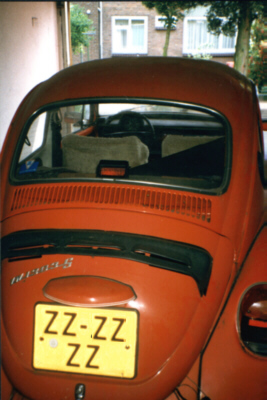 My plans are to keep it "reasonably original", which includes original paint, original trim, original seats, original wheels…
But….I will not keep it completely original….
I want to lower it about 5 cm's, just for improved handling, and I want to place one-piece-windows in the doors. This I want because of increased view and because of a bit more theft-resistancy. Furthermore, one piece windows will cost just as much as restoring the old setup. All windows will get the "call-look" style rubbers, this means without the chrome trim in them, and maybe I'll put pop-out windows in the back.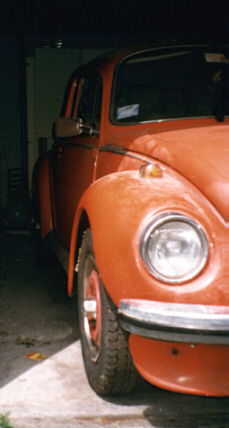 The wheels will stay standard, but I will repaint them in the normal silver-gray color, and I want to put the original hub-caps back on. The "S" in 1303 S means that this super bug is equiped with a 1600 cc engine (for european models). I still got the original engine, I checked the numbers, and I plan to use this engine again.