While the body was at the body shop, I worked on the pan.The donor car proved to be userful, as I could choose the best parts from both cars.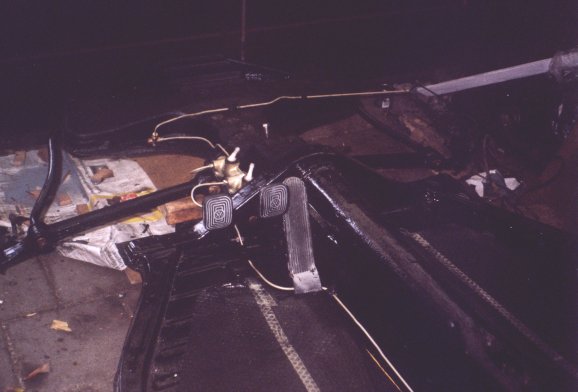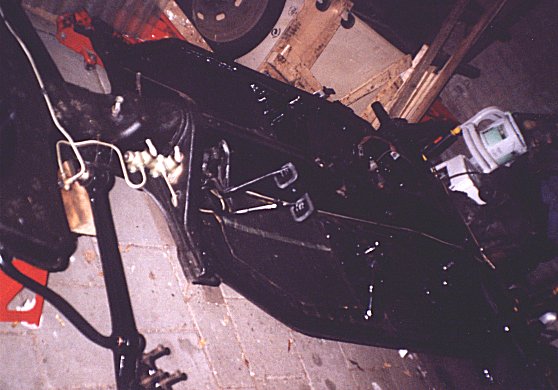 I replaced the entire braking-system, all the lines, brake-shoes, drums, front disks and calipers, wheel cylinders and master cylinder are new. I only reused the backing-plates and emergencybrake cables.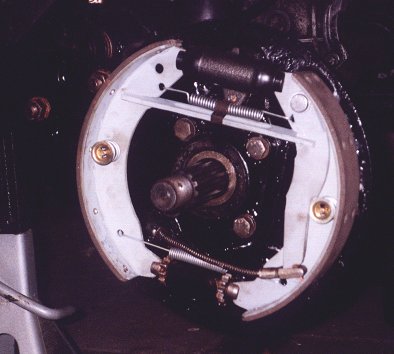 The rear shocks are new, the front struts are not on the pan yet. As this is a 1303 (or for americans: super beetle) I can only put these on the car when the body and the pan are back together. I replaced the front springs with lowered springs that will lower the front with 3 to 4 centimeters. The rear torsion bars are adjusted so it will be about 1 centimeter lower. I didn't want the car to be too low at the rear, because I got a trailer hitch I want to install one day..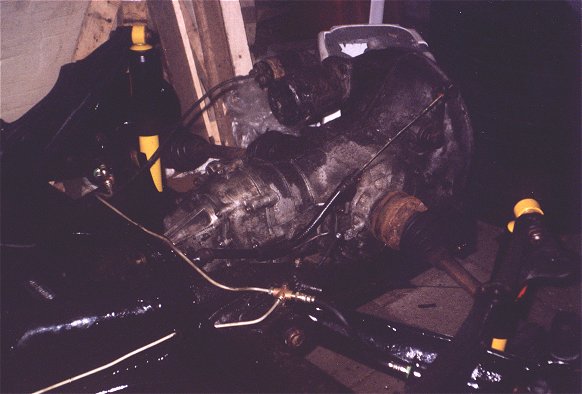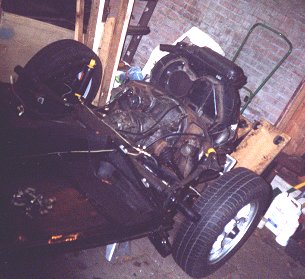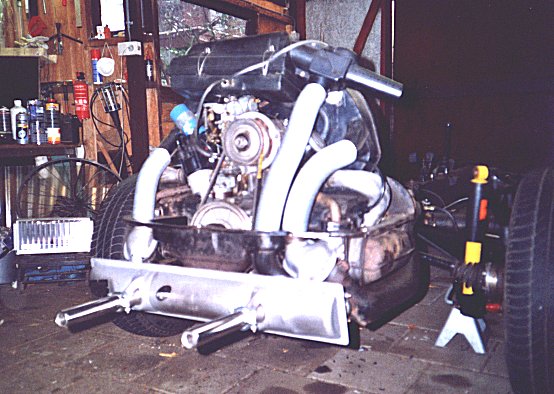 I did not change the gearbox or the engine. The gearbox is still good, and the engine has heads with which lead-free petrol can be used. We tested the engine by allready attaching it to the body, it ran allright. I installed an alternator, 009 ignition, electronic breaker points, a new coil and a stainless steel muffler. Later I also replaced those ugly rusty valve-covers for chromed ones.