By this time my girlfriend an I decided to get married. We wanted to use our beetle as the wedding-car, but it had to be finished before the wedding day… So, I had to hurry a little. Because I didn't have to much time left I didn't not take to much pictures, but just worked on the car. I bought 4 new wings and a new rear apron and brought these to the body shop. The rear apron is now removable to make removing the engine a little easier.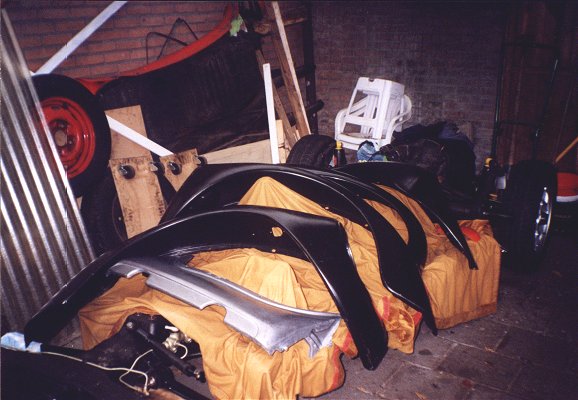 ---
The body is painted and welded! It only had to be welded at a few spots, the body was great!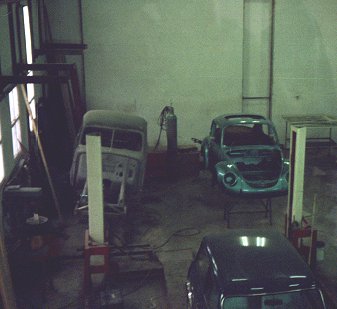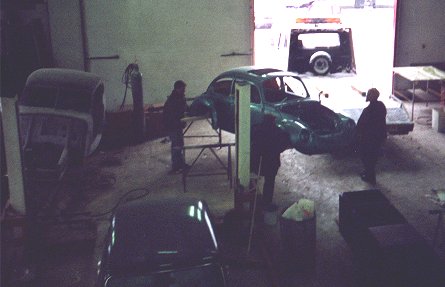 ---
Here is my cat Tommy helping me out… In this picture you can see the stainles steel stabelizer bar I installed between the struts. It stengthens the front wheel assembly.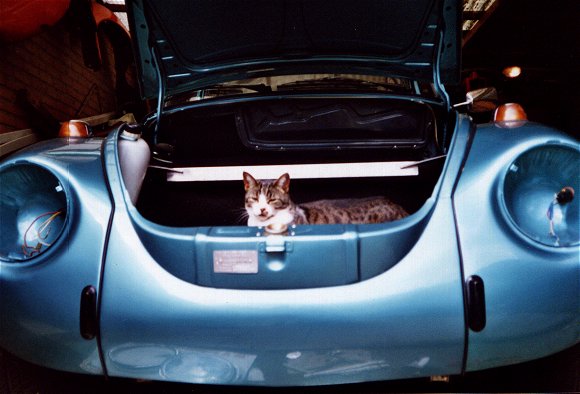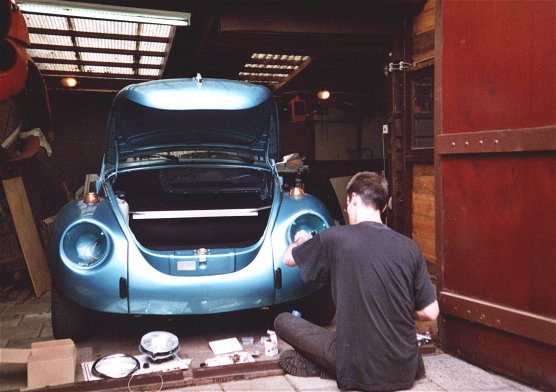 ---
And finished! Me and my fiance are polishing it for the wedding day.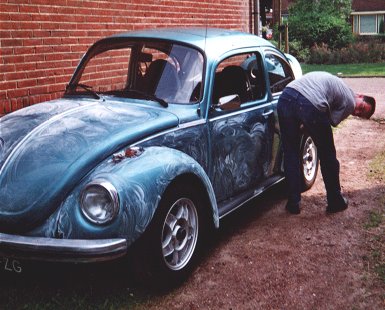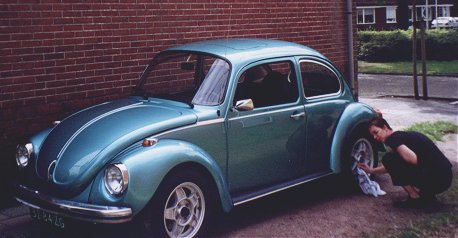 A lot of extras were installed. On the pictures above you can see a few like one-piece windows, ATS aloy wheels and pop-out windows. What the picture doesn't show is that these pop-out windows are electric! By pushing a button between the front seats I can open and close the rear pop-out windows. I always liked pop-out windows but you don't use these windows often because it's quite a hassle to open them. One day I learned that the Lancia Y (speak: Ypsilon) had electric pop-out windows, brilliant! I bought a pair of these electro motors for a lancia Y and installed them in original beetle pop-outs. It turned out to be a real fresh-air bug with the one-piece windows, sunroof and pop-outs.
Now, let's get married!!