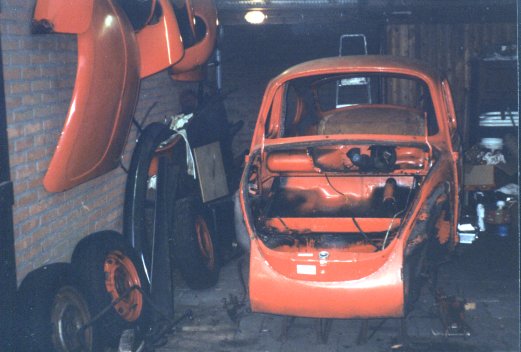 I'll give you a rust-seeing tour around my bug. I'll start at worst section, the left front wheel-arch, and finish the tour inside the car. In these pictures the car is still sitting on it's floorpan but it will be seperated from the floorpan before sand-blasting and painting.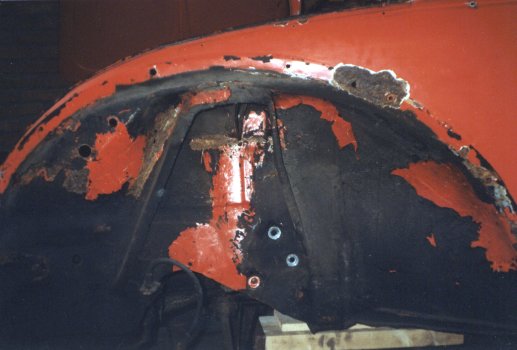 Yeah…this is the worst, it got a very bad spot on the top of the wheel-arch, but furthermore it has a couple of small holes and rust-areas scattered around. Plus the car has been repainted once, and on this area a lot of filler was used above between the wheel-arch and the hood.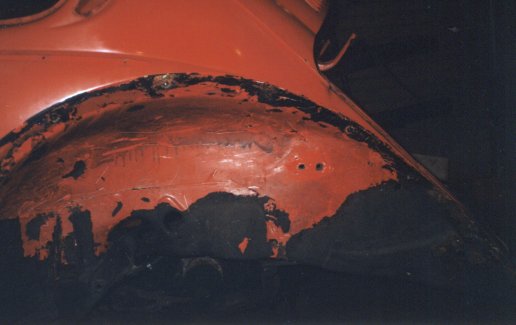 This side is looking quite good, the black stuff you see on at the edge of the wheel-arch is some kind of kit used to make the connection between car and wing water-tight. The big black areas at the bottom of the wheel arch is rust-prevention paint.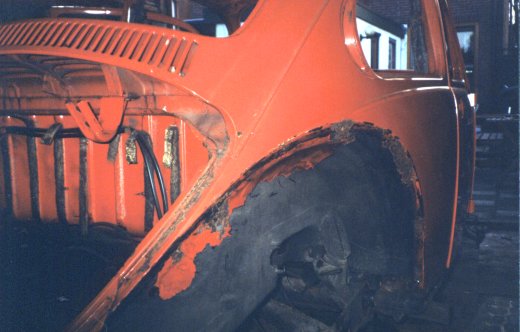 The rear right side is a little worse then the rear left side. It has two or three holes on the area where the wing was attached to the car, a common rust-spot for bugs. Again here the wheel arch is covered with rust-prevention paint for the most part. I think that stuff has saved this bug from rusting away totally after 26 years.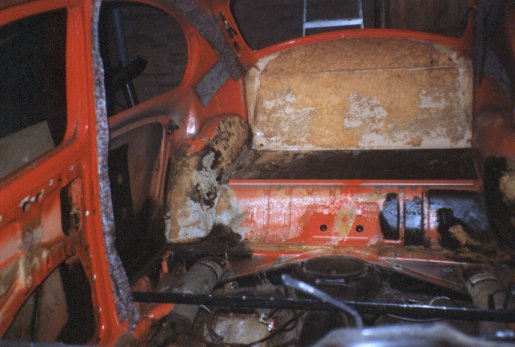 The inside. It has a bad place, covered with bondo on the right of the car, that's the gray stuff. The beige stuff ain't rust but stuff that stayed there when I removed the old carpets.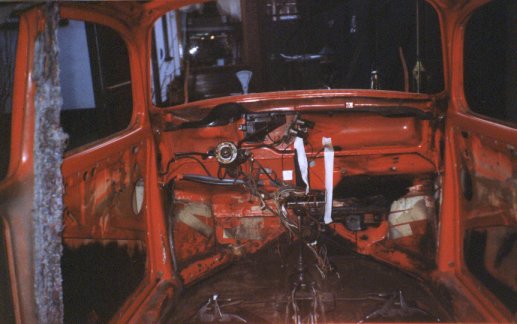 The heater-channels are allright on the inside of the car, even at the foot-area in the front. The heater-channels are bad on the underside of the car, quite a couple of holes there… The doors are allright, I suspect the doors have been replaced in the past, they are just to good to be true.