Now I want to create the rear apron supporting brackets. But for that I first had to put on the rear decklid. Then I can see how much I can raise the rear of the apron.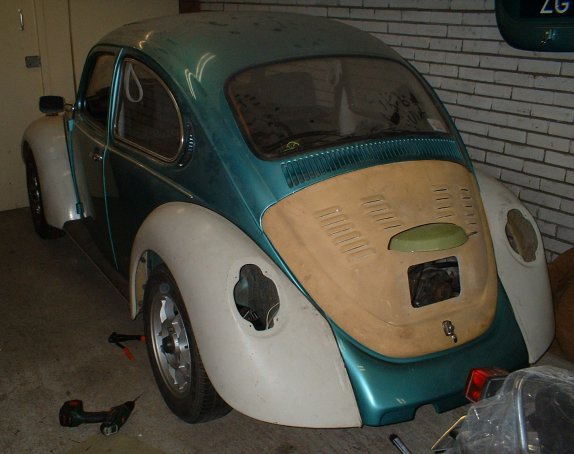 It starting to look like a complete beetle again…
---
edit 10-04-2007: I made two brackets to hold the rear engine brace (see other to-do topic). On these brackets I welded supports for the rear apron. I attached the rear apron to these little brackets with a piece of 6 mm threaded bar: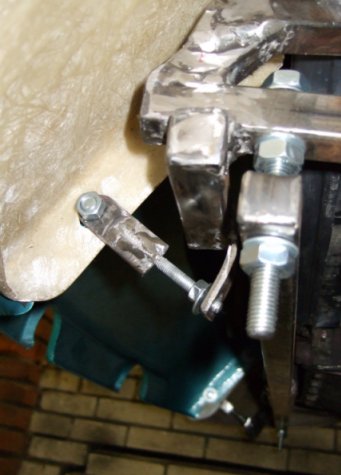 Now I can adjust the rear apron, it can be moved backwards. This gave me some more room between the rear apron and the distribution belt covers. This is a test-fit, I will secure the adjustment with a extra nut after I painted it all and re-installed it.
---
edit 22-04-2007: Made a little cover for the distribution cover on the drivers side.