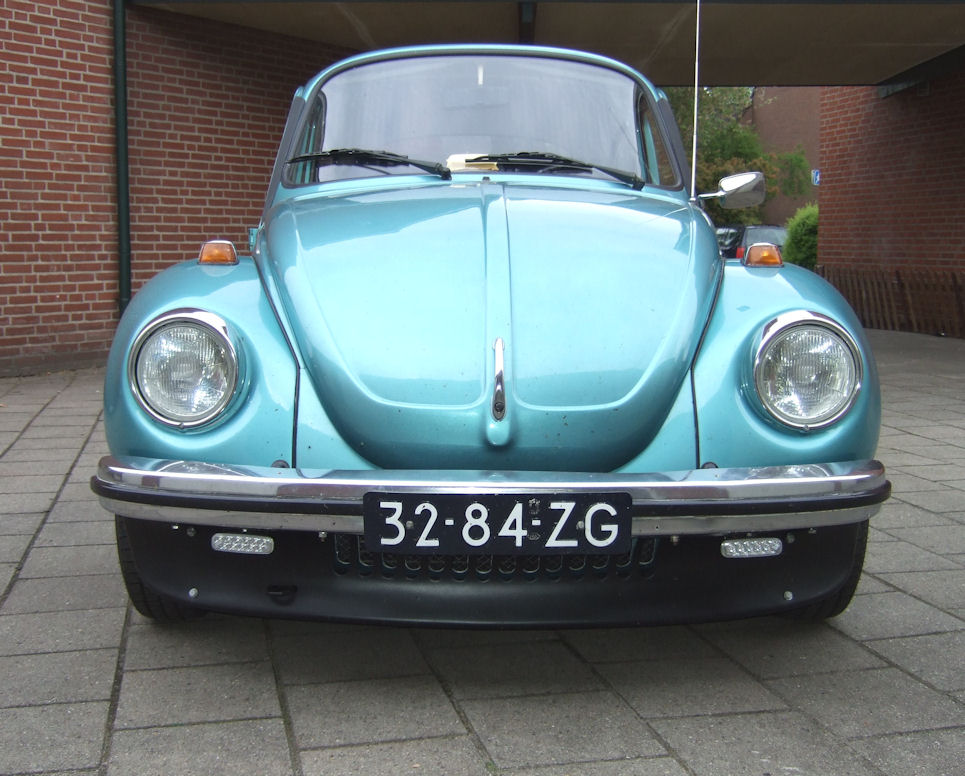 My beetle is now capable to "normal" highway speeds of aprox 120 km/h. Which is nice, but now I notice the nose gets light at those speeds which means the front wheels are a bit "nervous". I am trying to solve this with improved aerodynamics.
To solve this I bought this second hand Kamei front spoiler, here it is test-fitted to the beetle: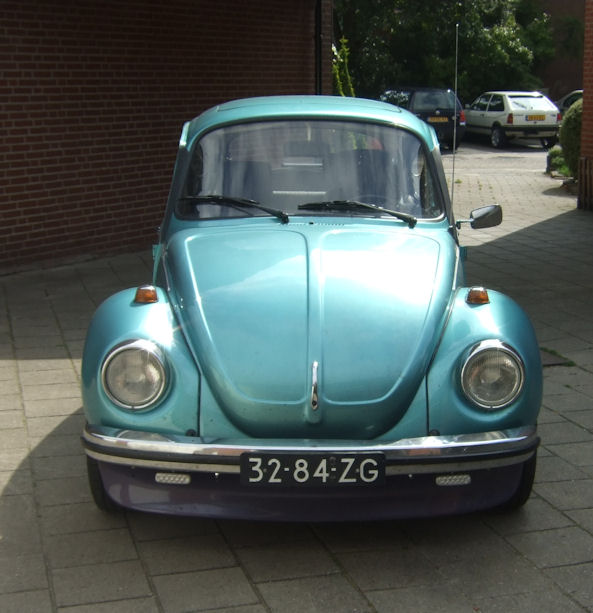 But, because I have the radiator in the front, I need to cut out some air vents. And to make sure all the air goes to the radiator I want to seal the area between the spoiler an the front apron.
Furthermore I want to create a removeable piece, so I can acces the towing eye.
---
Update 05-09-2009: Next to the "normal" two bolts that are inside the bumper holding the top middle of the spoiler, I made some more brackets.
This is the left top bracket. It is bolted on the top to the bolt that holds the bumper to the bumper bracket.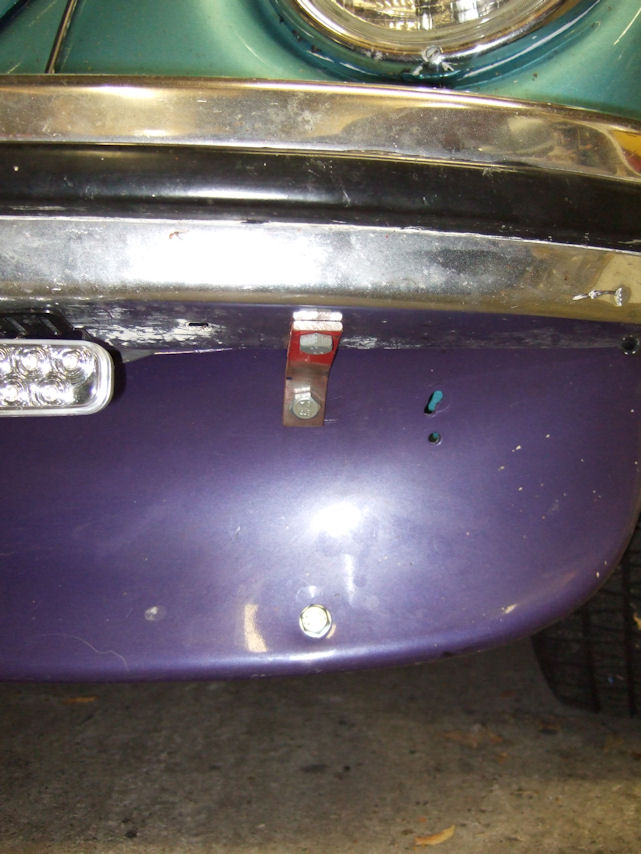 The bottom bolt is bolted into the other bracket that is on the backside of the spoiler: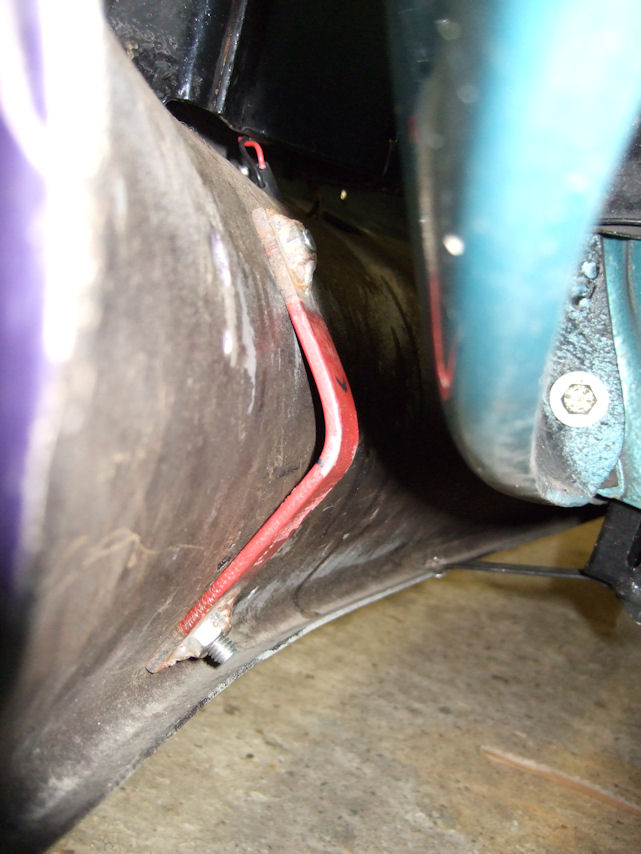 Because the top bracket is bolted to the bumper bracket, and the backside bracket is bolted to the top bracket (through the spoiler)
it makes a solid support for the spoiler.
Because I want to guide the air through the spoiler to the radiator I made these two brackets on the underside: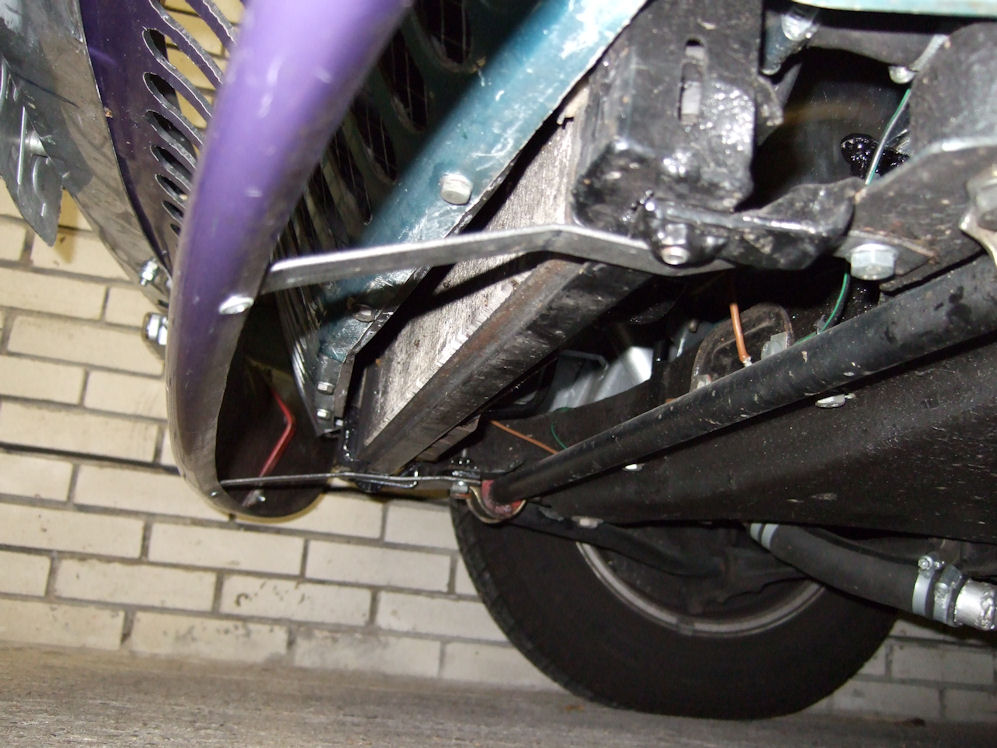 To these brackets I will bolt the bottom air guide plate, but they also support the spoiler some more.