Installed and test-driven: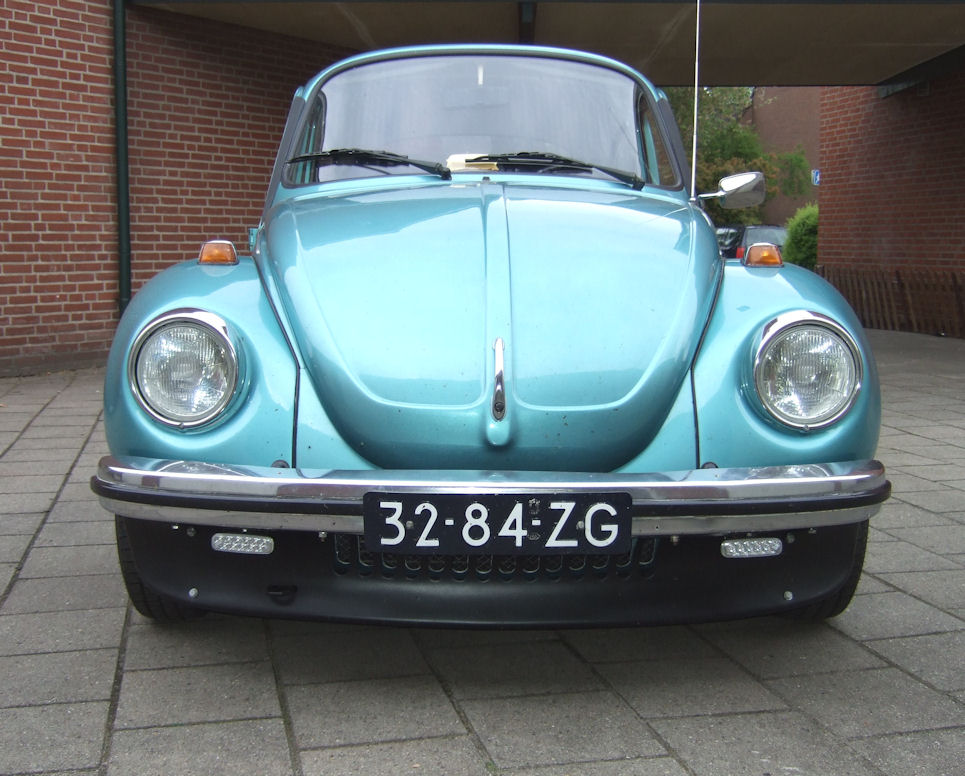 The car's handling on highway speeds (> 120 km/h (=80 miles/h)) is a lot better. The front end doesn't feel "light" anymore. I even think it's more stable at 50 km/h, but that could be the placebo effect..
Inside the bumper it is attached with two bolts (one partially visible in this picture):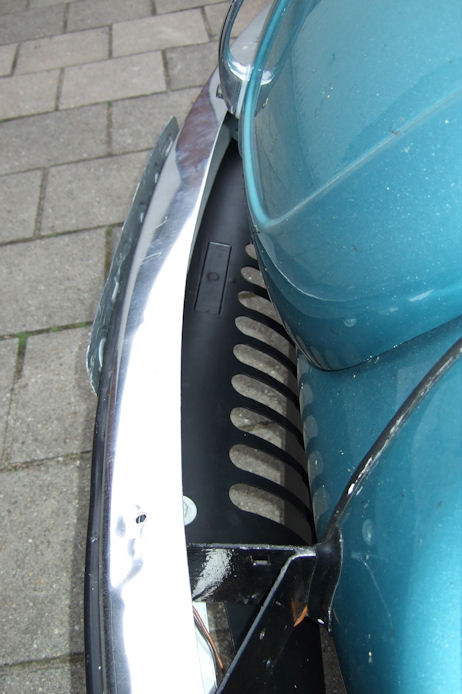 On the sides there is the small bracket from the bumper to the spoiler on the front side, and to that bracket there is this longer bracket bolted on the rear side: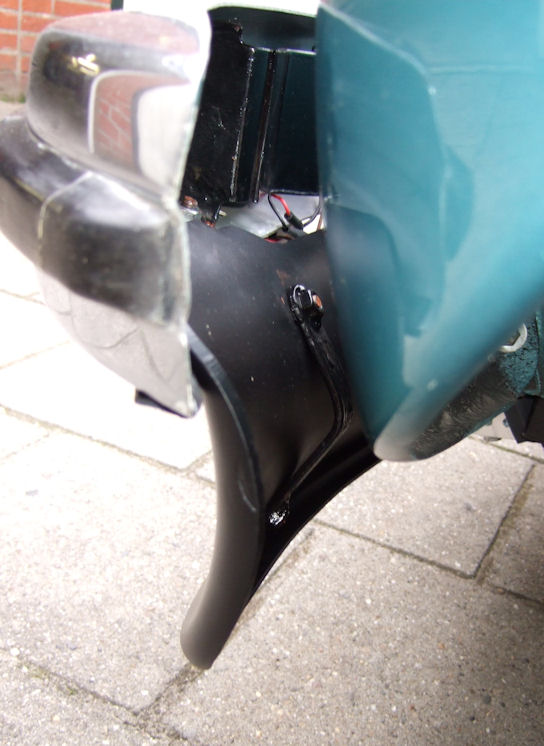 The underside is bolted to the two brackets that run from the spoiler to the frame head. To those bracekts a piece of sheet metal is bolted. To seal of the underside. To that piece of sheet metal two small alumium pieces are screwed. The act as wind deflecters. They should ensure that the air that's going throught the air vents will go through the radiator OR over the top of the car, and not under the car.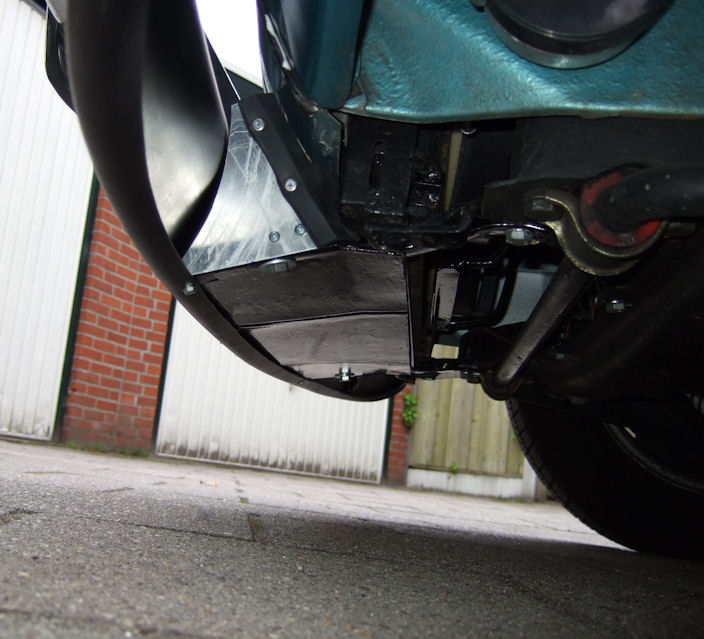 On the right side there is the (Porsche 924) towing eyelet, which is welded to a thick piece of metal. That piece of metal is bolted to the "old" towing eyelet: