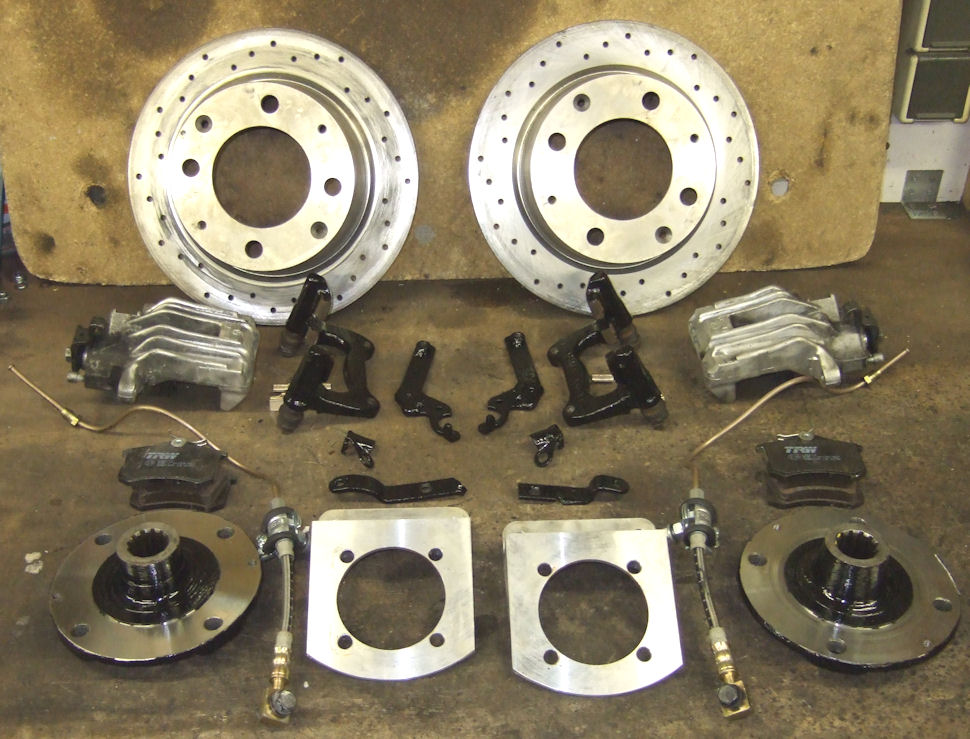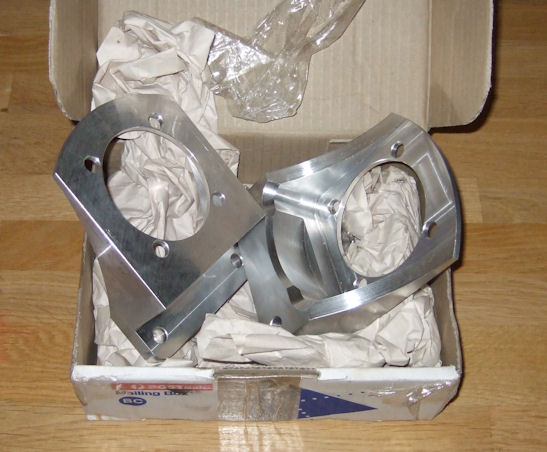 The rear drum brakes I have on my beetle are working fine. They could be a little more stronger, but they are doing their job. The problem with them that they have to be adjusted every 1 or 2 years. Adjusting the drum brakes is not a real big job, but it is a job.
The real thing that bothers me that gradually the pedal must be pushed deeper and deeper until the time comes to adjust the brakes again. In other words, the pedal doesn't allways feel the same. Now I know that the 1303 was delivered from factory in some countries ( I believe Sweden was one of them) with self-adjusting drum brakes. But, I also heard the system is prone to failure.
Switching to rear disk brakes also solves this problem, AND it should improve the stopping power of my beetle.
Now, there are off the shelf, bolt-on kits available in the market. But the problem with those is that the parts of it aren't generic. It means that when the pads are worn, or a caliper gets stuck, you'll have to buy replacements at a specialize VW beetle shop. And hope that they still stock parts for that rear disk kit.
That is the reason that I want to build a rear disk setup using parts that are better available. One problem I allready encounterd is that I want to stay with my 4 x 130 bolt patern. I want to keep using my ATS aloy wheels, which are 4 bolt.
I read on the internet that some people used Porsche 914 disk brakes (4 x 130 bolt patern) mounted on a machined VW beetle drum combined with Volkswagen Golf (Rabbit) rear calipers.
See this page, for example (they use Ford calipers, but the idea is the same): http://www.airsouls.com/how-tos/rear_discs.htm
And on this same thread, a company called Sharpbuilt also uses 914 rear disks, but then with Volkswagen Golf calipers: The Samba Thread – Using Alternative rear Disk Brakes
I ordered the caliper brackets from the Australian company Sharpbuilt (see: Sharpbuilt site for more info). And I received them after two weeks here in the Netherlands (as you might have read in the Samba thread):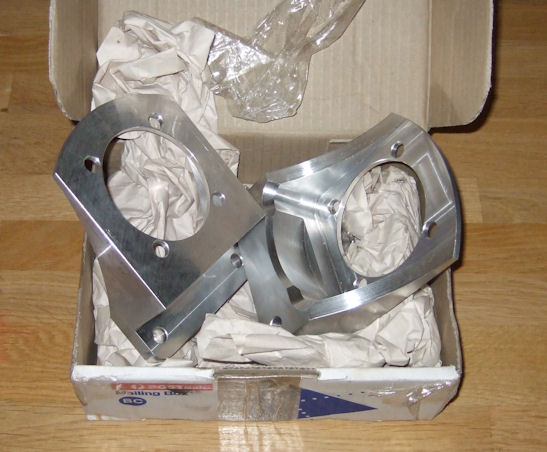 Now I have to buy some Porsche 914 rear disks and two VW Golf rear calipers.
---
Update 01-11-2009:I bought a pair of used rear VW Golf IV calipers: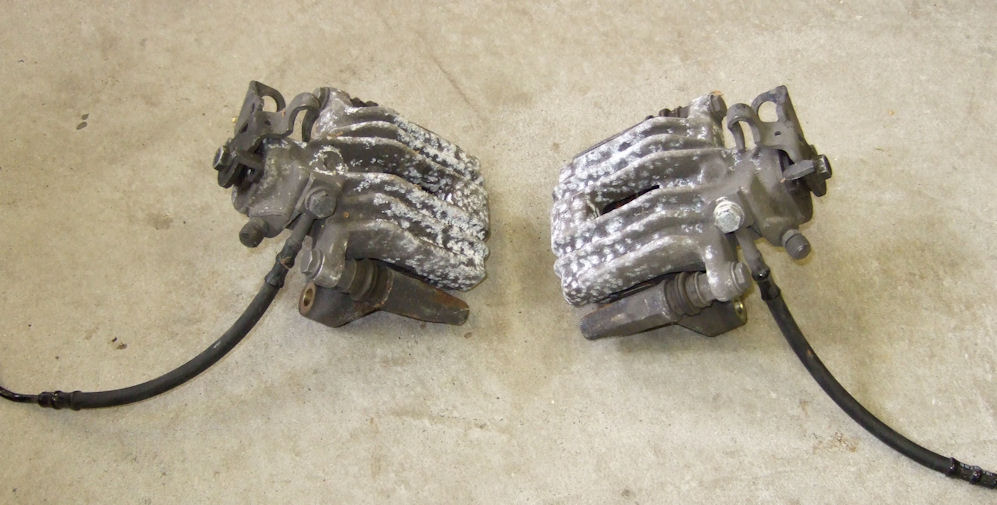 They are a bit dirty, they need some cleaning. But they are not stuck. They came with the caliper brackets, but I can't use them. I have to get some VW Passat caliper brackets.
I also found this nice drawing of the measurements of a Porsche 914 rear disk: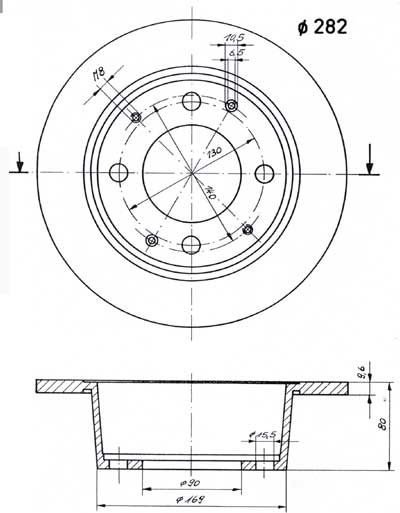 This might be usefull when I have to get my drums machined.
---
Update 05-12-2009: I got a new set of Porsche 914 rear disks. These are the sport version, which means that they have holes drilled into them. The sport version was 10 euros cheaper on ebay then the normal version.. 🙂
These are made by Zimmermann: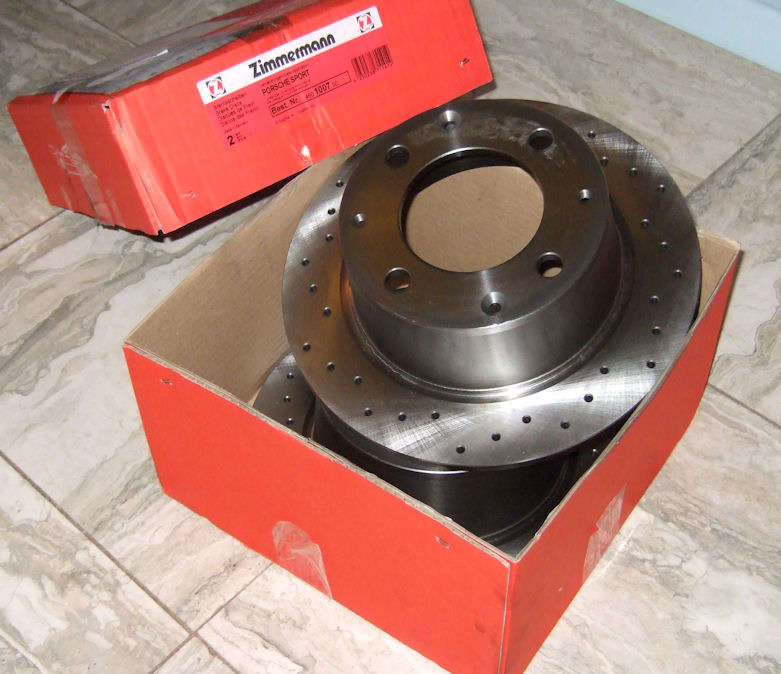 (Zimmermann part number: 460.1007.50, Porsche part number: 91435240110)
Now I can start dismantling the rear brakes, see the next page.