A bit of matte black paint and it's done!: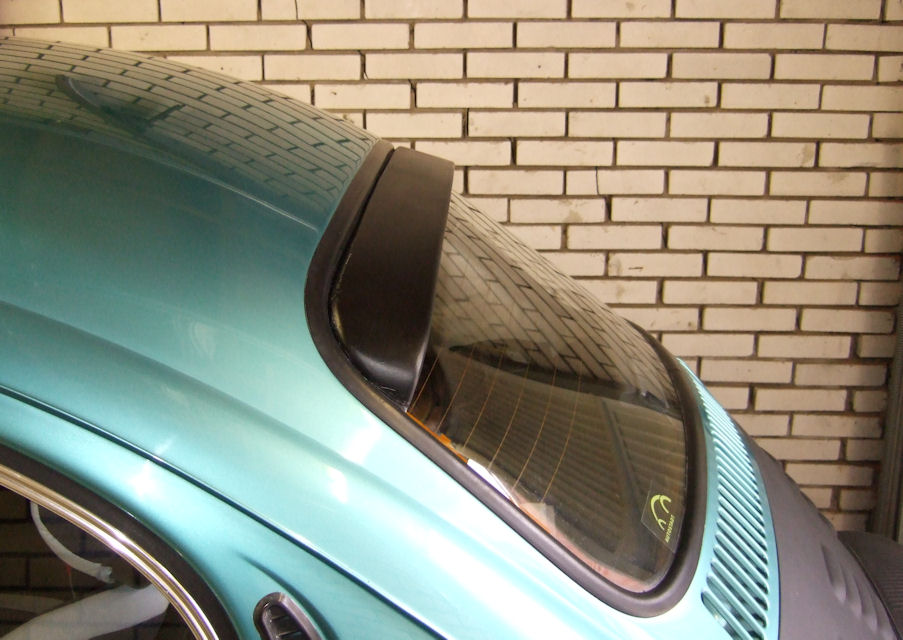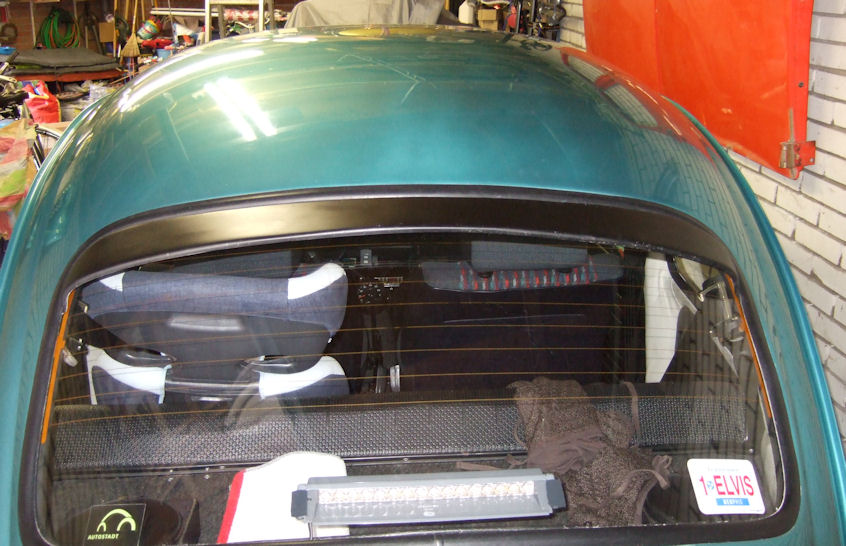 These pictures were shot just before a 500 km trip, I finished the spoiler just in time.
I did secure the spoiler with a bit of tape, I didn't want to risk loosing it after all this work!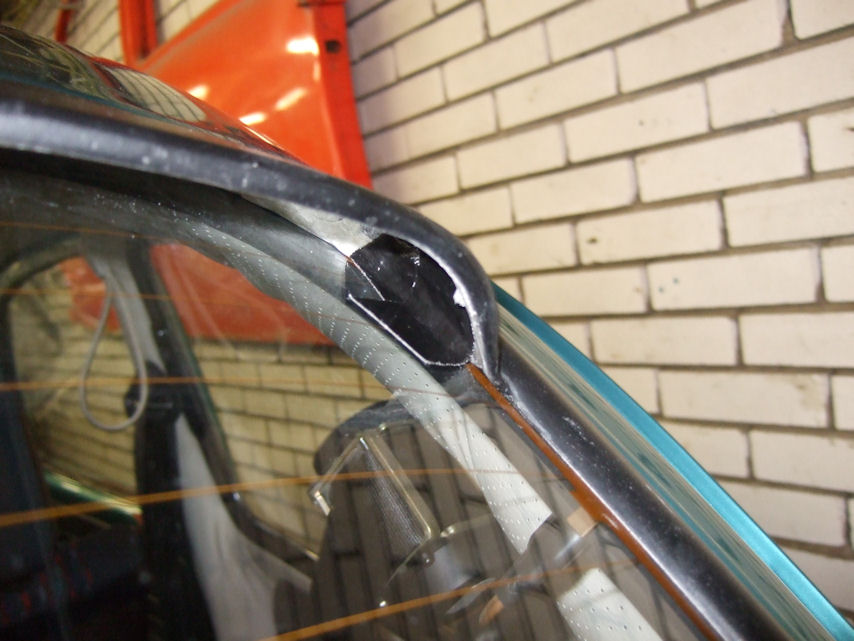 The trip went to Budel, the greatest beetle meeting in the Netherlands: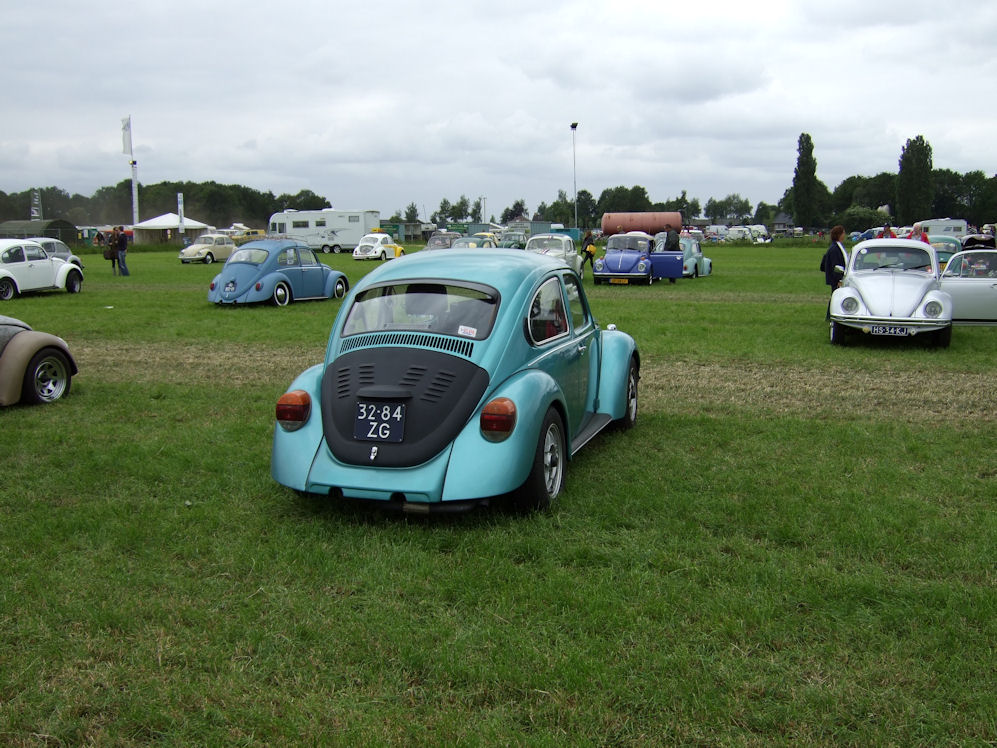 The spoiler did good on the trip, it didn't move an inch. During the trip it started to rain a little, and the rear window stayed totally dry! Apparantly the spoiler is doing something. It's a pitty that it's so hard to determine if it really makes a difference in drag. The car felt stable at high speeds, but it also was the first time I drove such a distance with my Kamei spoiler (yeah, I know, never change two things at once..).
I don't know if the fuel consumption is less either, I don't have data of the past year.
I did a measurement later. The fuel consumption was 1 litre on 13 kilometers. Which is quite good considering I like to rev the (Alfa Romeo) engine, and it was meaured while driving stretches of highway and city driving combined.
Now, I going to try to produce this spoiler…so stay tuned..