Then I started to shape the spoiler using some plastic strips and some wood.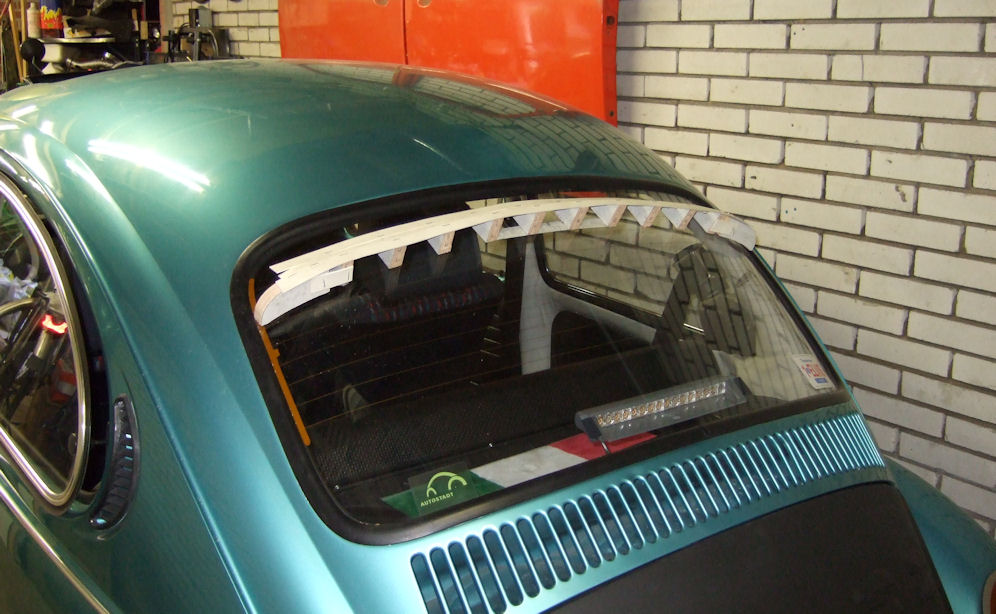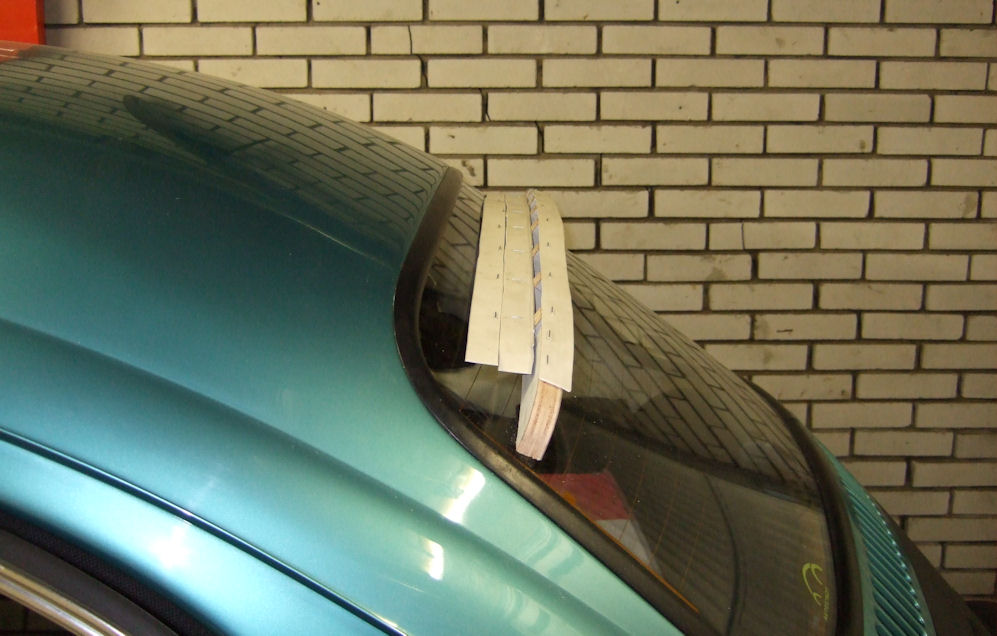 You could consider this as a mold, the area between the edge of the roof and the plastic/wood construction will be filled with glass fiber reinforced polyester resin.
Of course I don't want any polyester resin directly on my beetle, so I taped it all up. I used some play-doh from my kids to shape the corners..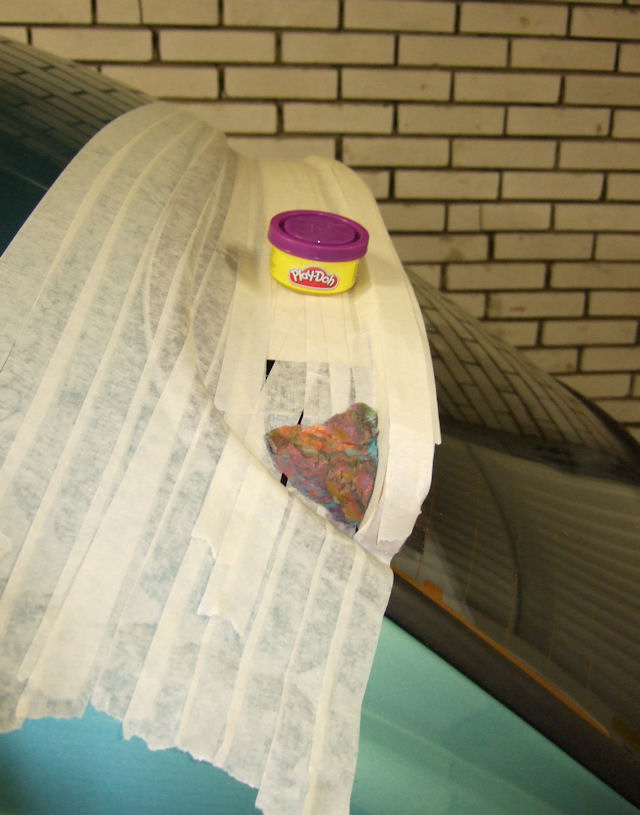 Because this (painters) tape isn't enough to protect the car from the polyester resin, I put a second layer of aluminum tape on it: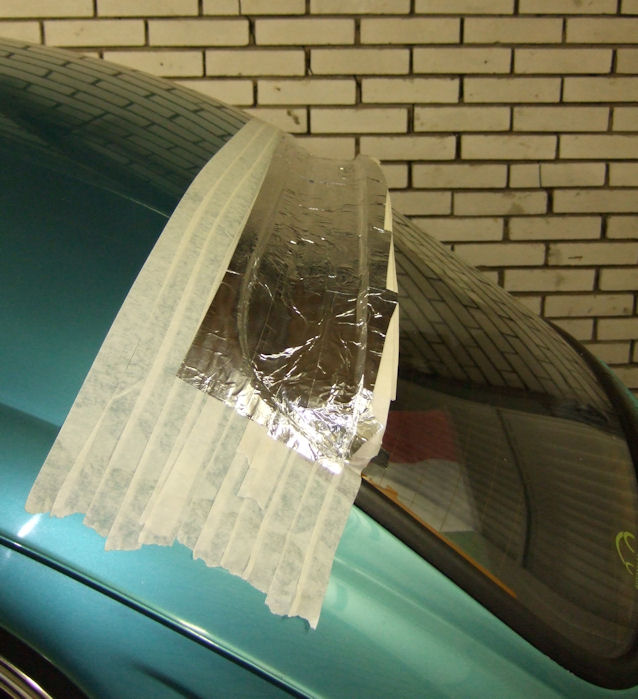 And because the aluminum tape is to slippery, I put another layer of painters tape on it: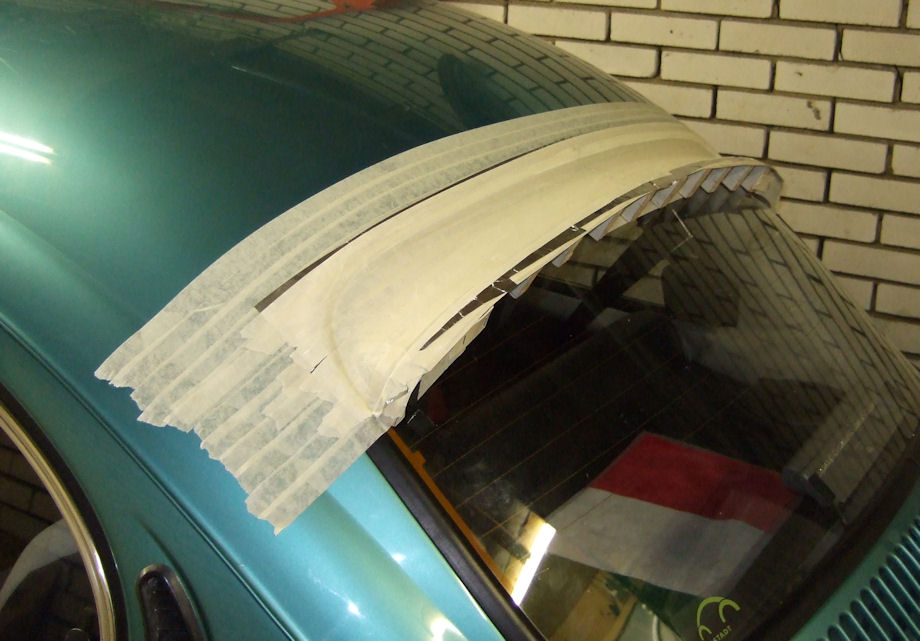 And, after that, I put some plastic over the beetle, to elimnate the risk of accidentally dropping some polyester resin on the car!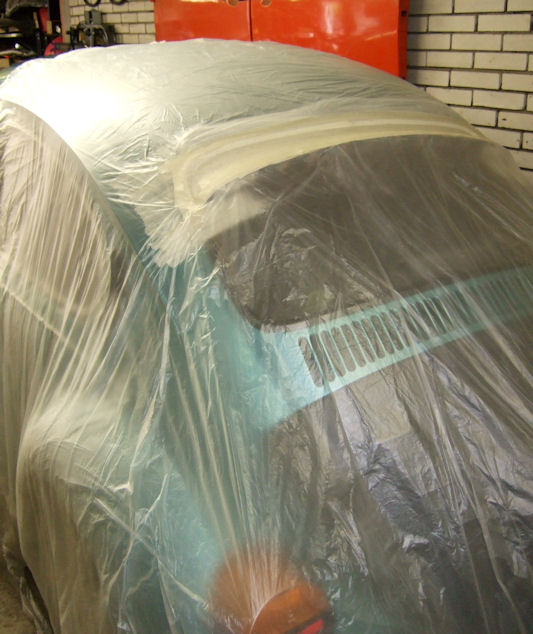 I cut the plastic open on the part where the polyester resin goes, just like they do on an operation.
Then I bought some glass fiber reinforced polyester resin: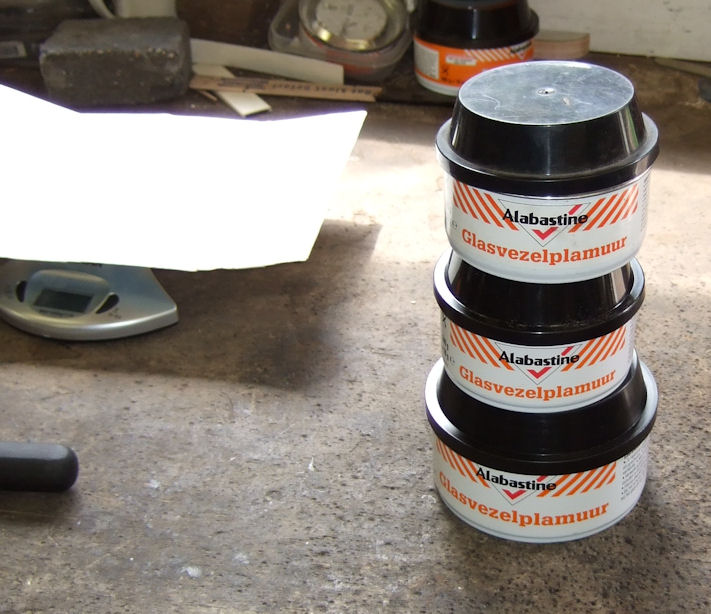 But it turned out I had to buy another can! Eventually I put 1,5 kilogram polyester resin in it: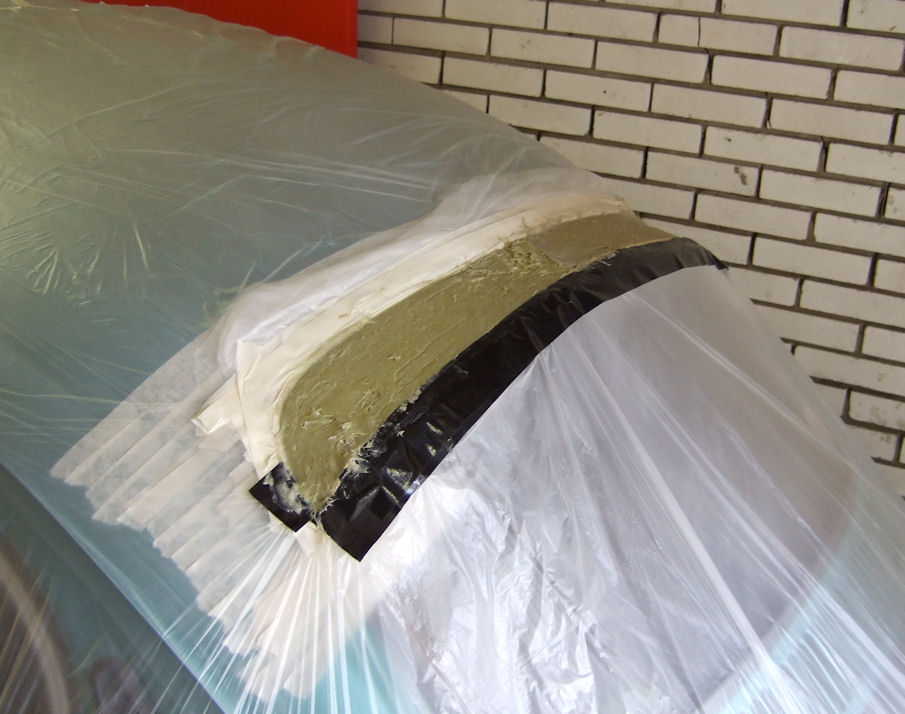 When it hardened I sanded it down, and put some filler on it: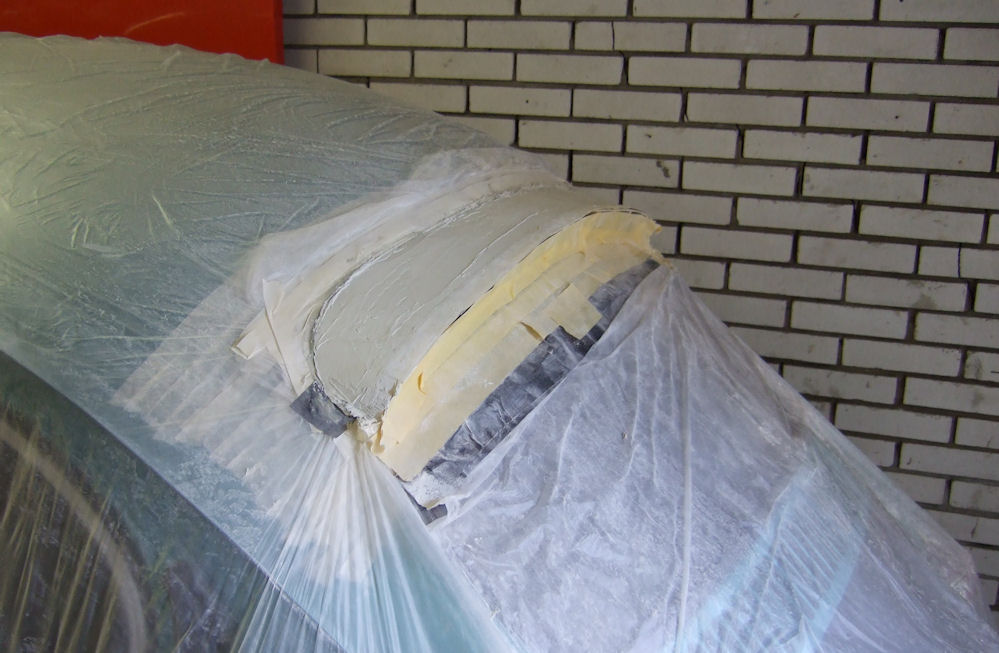 And I had to repeat that multiple times…sanding, filling, waiting for it to harden, sanding etc..

The result: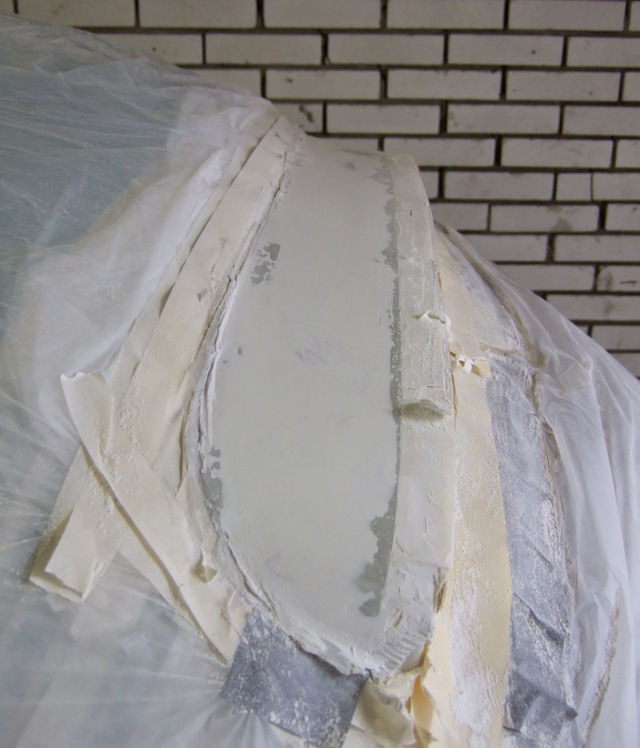 And all the tape and plastic remove, held on by my lovely assistant:
Now the edges and the underside had to be smoothed.
After making it all a bit smoother and nicer, I discovered the spoiler didn't really fit nice to the rear window. Apparently the polyester warped a bit while hardening, probably because it's a big mass of polyester. This is not going to work..