Then I got the idea to use this "spoiler" as a mold to create a thinner, lighter spoiler with an edge around it. The plan is to slide the edge under the rear window rubber, the rear window rubber will hold it to the car.
Luckily I had an old rear window lying around in my barn. That was perfect for this project: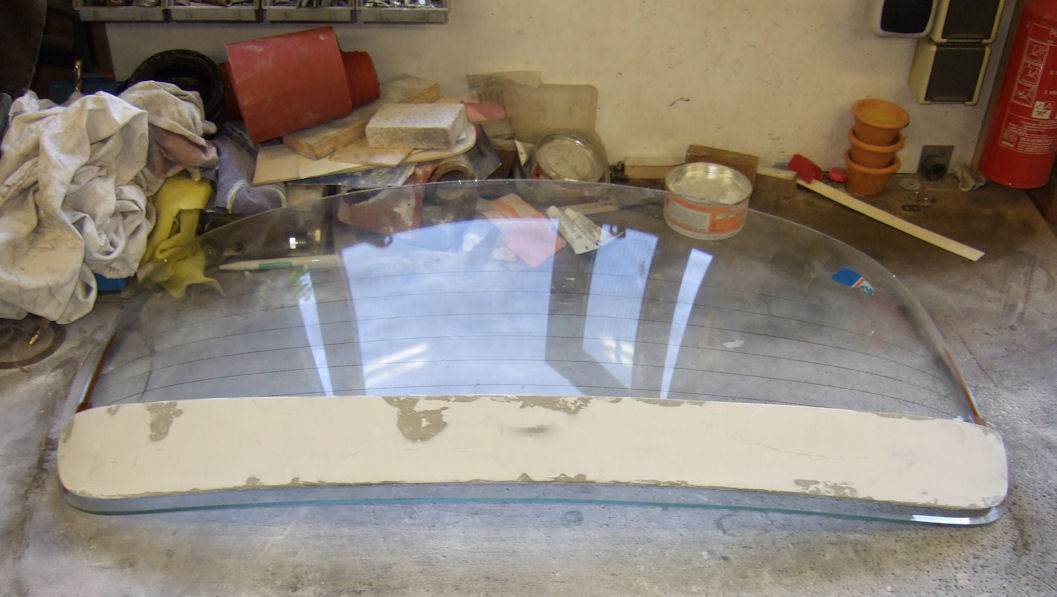 If I now put glass fiber cloth on it, it will become a spoiler with a small edge around it. With the same shape as the rear window.
Taped it with packaging tape, so the "spoiler" will stay in place, and it will prevent sticking of the polyester resin. On the packaing tape I waxed it with bee-wax. Then I put glass fiber cloth on it, en drenched it with polyester resin using a brush.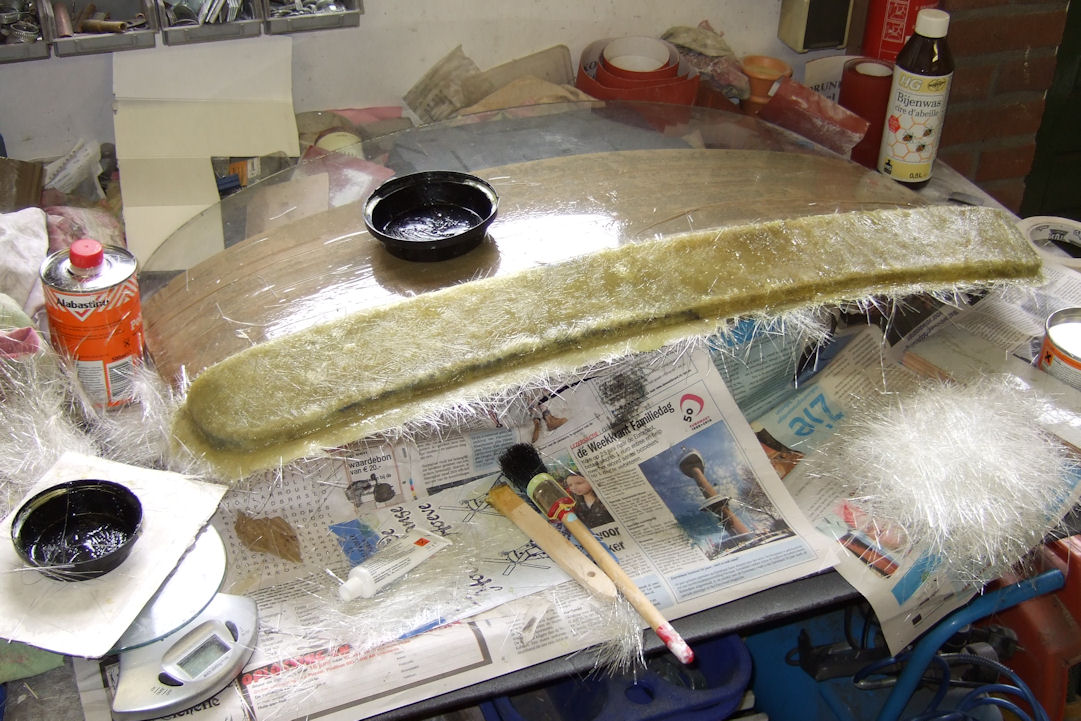 There are 3 to 4 layers of glass fiber cloth on it.
After it hardened, I just had to allready test-fit it on the beetle: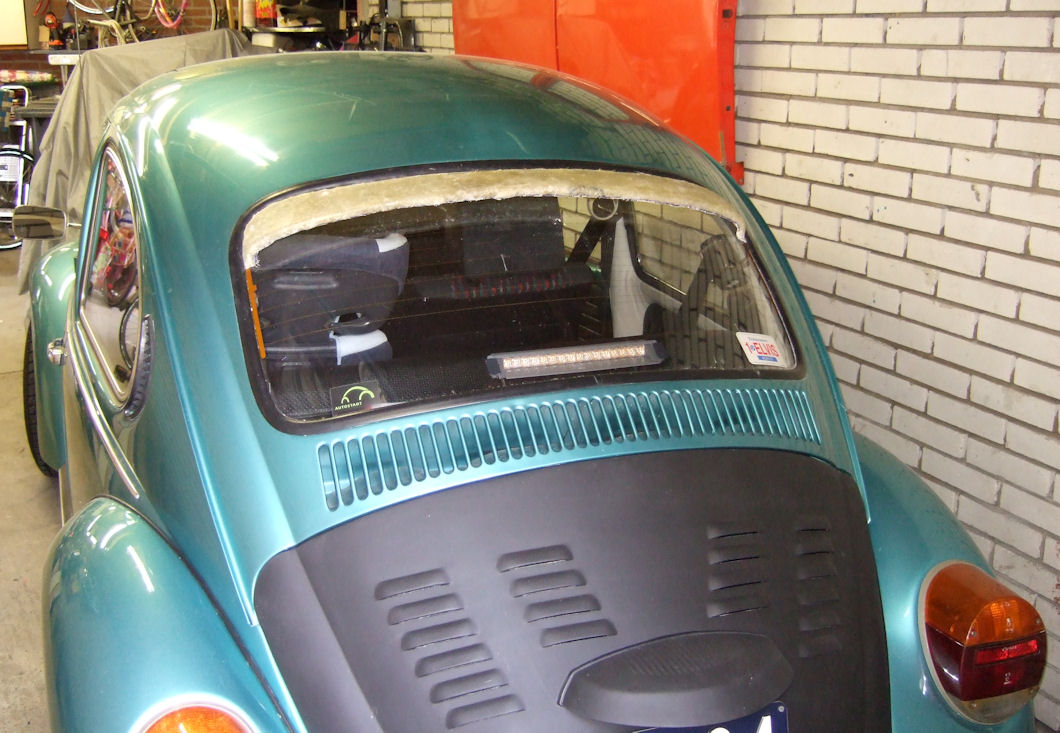 Of course it still has to be smoothed with filler.
It's hold on pretty tightly only using the window rubber!
After a lot of filler, sanding, filler, sanding etc, a second test fit: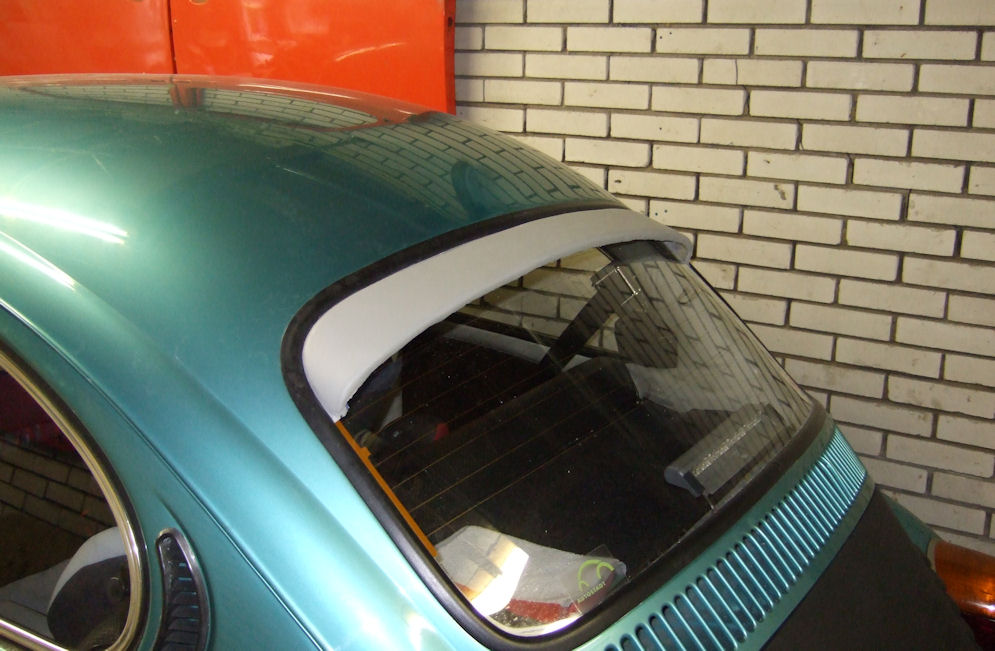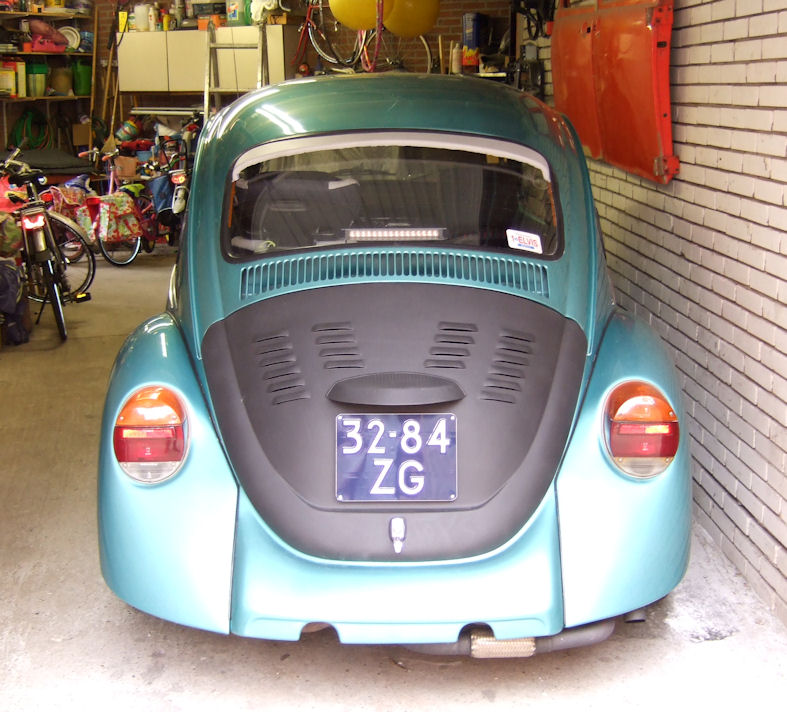 I like it!
The rear edge still has to be trimmed a bit, but it's getting there.