edit 29-12-2007: Made a template for the radiator cover: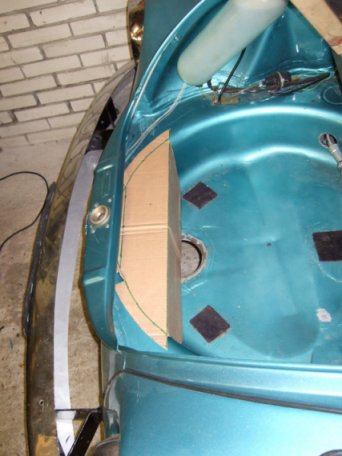 Now I can start cutting the spare wheel well.
---
edit 05-01-2008: I cut a piece out of the spare wheel well, and test-fitted the radiator: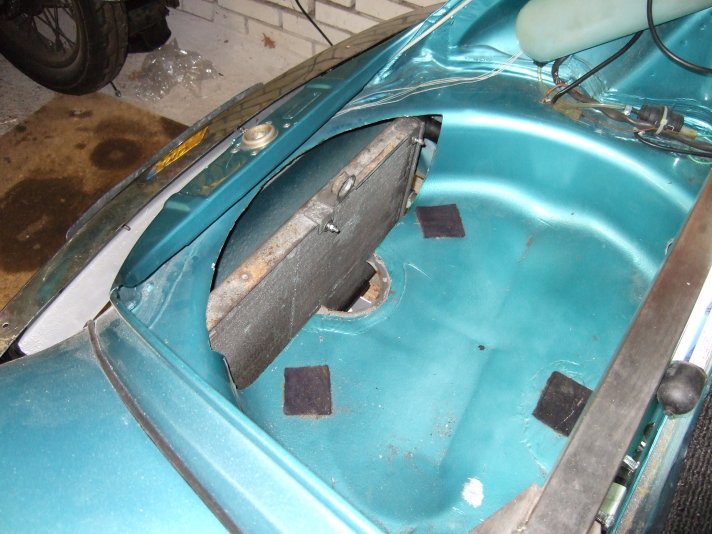 The hole is too small, there is not enough room for the fans and the radiator has to be installed higher. It now sticks out too much at the bottom. I will cut a bigger hole, and cut some out of the top of the spare wheel well.
I have a new template that's bigger (but does not include the cuts required to raise the radiator):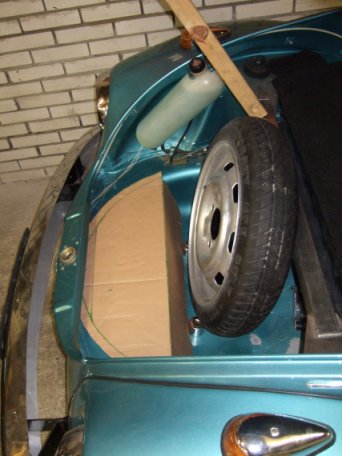 I am considering cutting out pieces next to the spare wheel as well. That might make it better for the hot-air to escape.
---
edit 05-02-2008: I made the hole a lot bigger: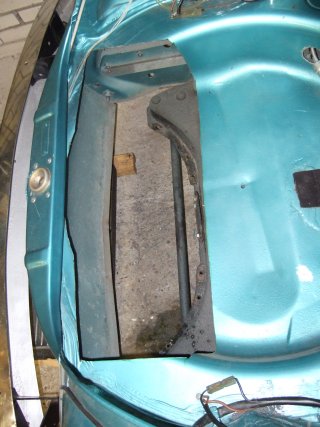 I did not only cut a piece out of the spare wheel well, but also a piece of the floor around it in the front. Now the radiator fits nicely: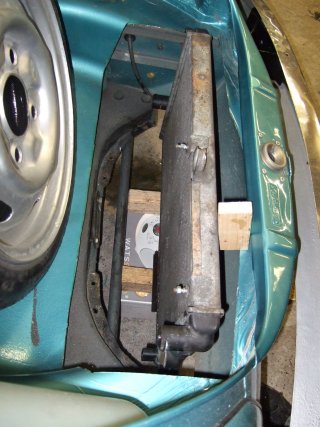 I had to be carefull with the return point of the radiator. It almost hit the framehead, making it impossible to put a hose on it. After raising the radiator a little it cleared the framehead with 2 centimeters: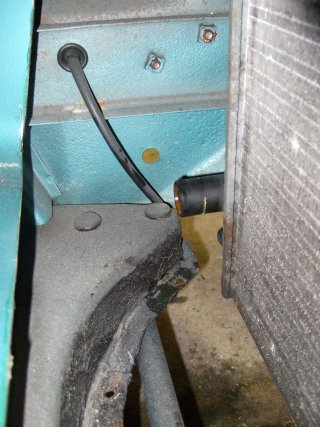 (in this picture it looks like it is touching the framehead, but it really isn't)
As you can see the radiator is hardly noticeable from the front: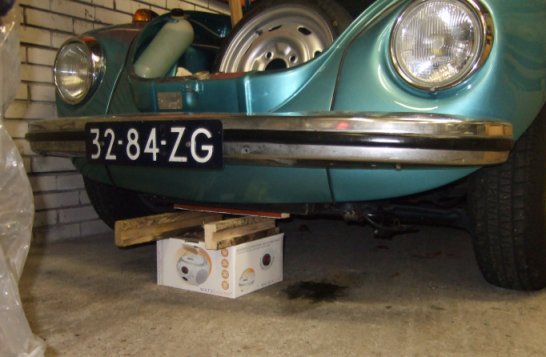 However, the vent holes I will cut into the front apron will be noticeable… 😉