edit 24-02-2008: I made a frame for the radiator: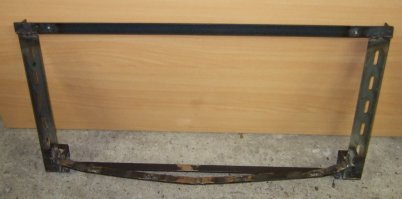 The extra bar at the front is the support for the front apron. I suspect the front apron will get to weak when I cut holes in it. That bar supports the bottom of the apron. Mounted in the car: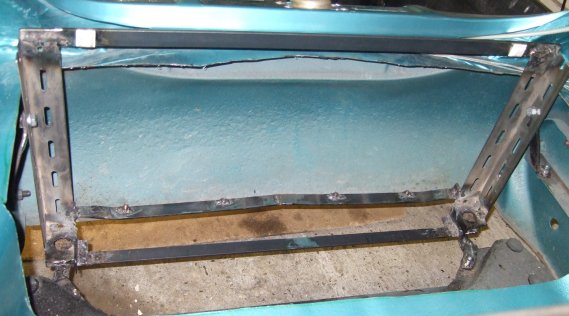 You can't see it from the picture, but a lot of hours went into creating this frame and, especially, the support brackets. It takes a lot continuusly test-fitting and bending it to get the radiator frame in the right position. I welded nuts to the brackets which make installing it a lot easier.
The radiator fits in the holes at the bottom and is hold at the top by two clamps: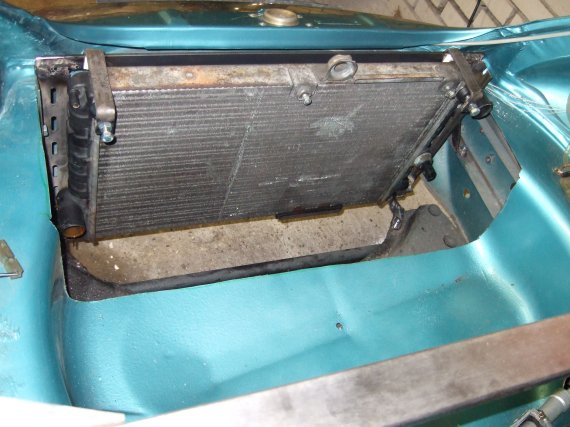 The frame is just showing under the car: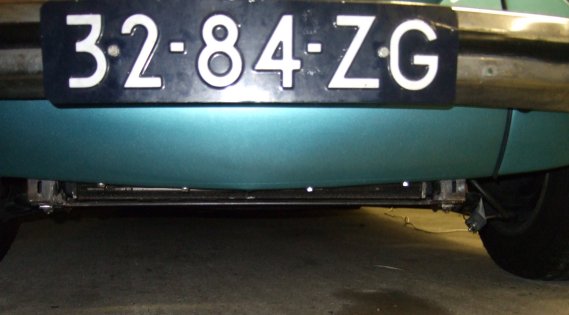 But you would hardly notice it if you weren't looking closely.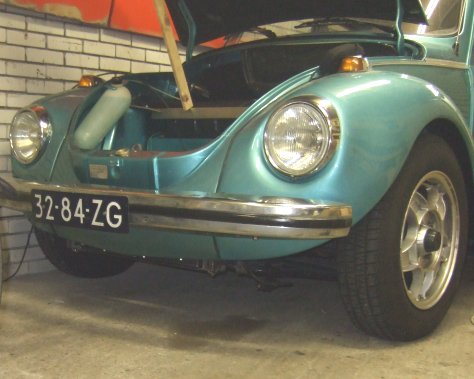 If I find some M6 black flat head allen bolts, I will change the four boults that attach the front apron to the radiator frame.