edit 09-03-2008: Put some air dams in to seal the area around the rad: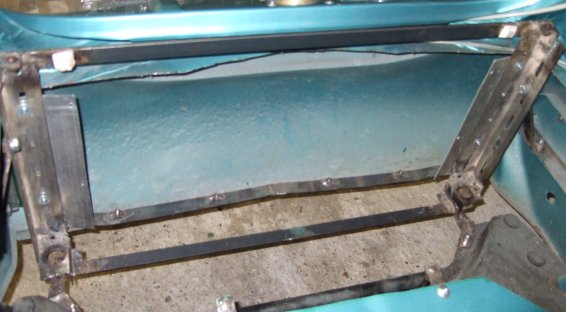 On on the left and one on the right, I made them out of 1.5 mm thick alumium.
I made the holes in the front apron. I started by carefully marking where the holes had to be at the top and bottom. The goal was 14 holes in total. I started by drilling each top and bottom point with a normal drill and then make a hole in it with the hole-cutter (or whatever you call that thing, it's a thing you can put on a drill for making holes). This is what it looked like: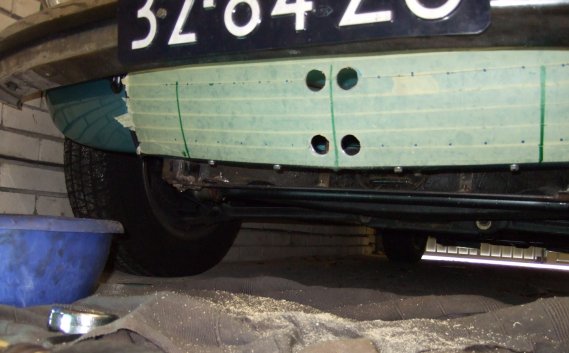 After I cut all the holes, I used a jig saw to cut the pieces out between the two holes: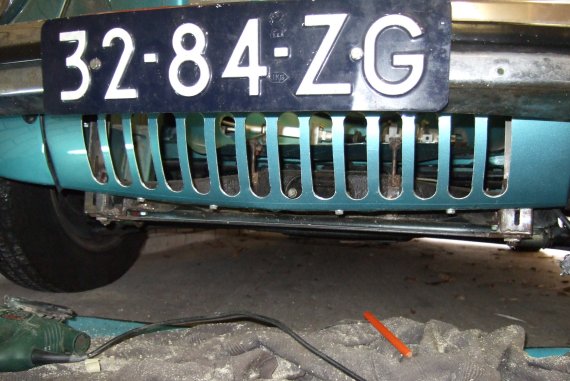 When the beetle was resprayed, they used a layer of filler to smooth out the front apron. I hope it will not brake off the narrow parts between the slots. Time will tell.
From above: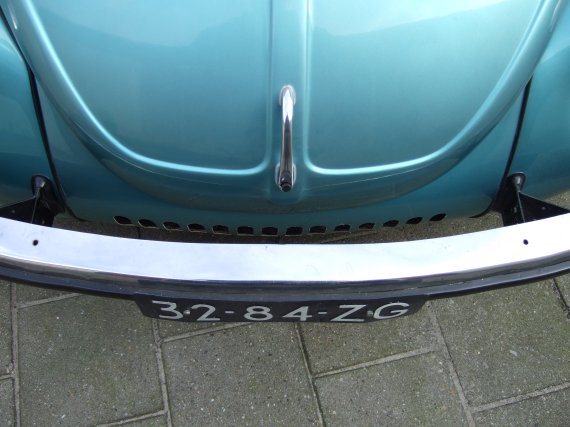 From a distance: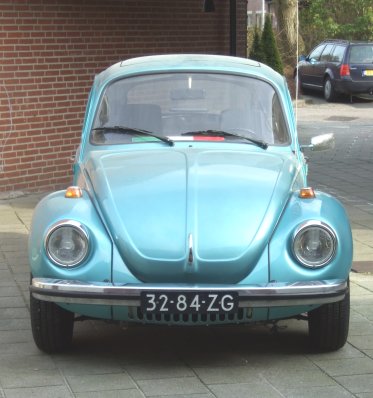 I am quite pleased with the result, it looks a bit like a big version of the standard aircon front aprons you see on US spec 1303's.
It still needs to be painted on the inside to prevent rust. After that I want to place some black mesh behind the slots.