Update 03-04-2010:Today I worked on the handbrake cables.
I discovered that the eye at the end of a beetle handbrake cable fits on the Golf handbrake lever.: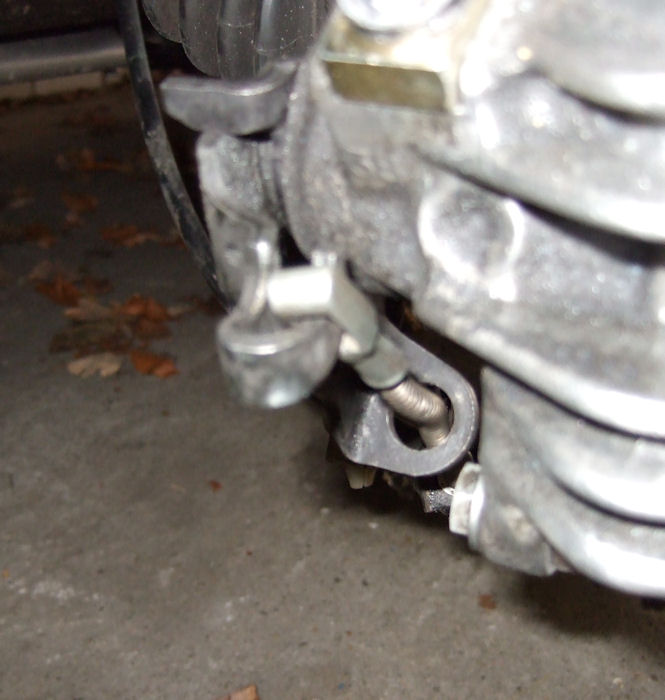 It wasn't meant like this, but it fits perfectly. And it can't slide off.
Sadly, the part of the cable which isn't covered by the outer cable is too long. The eye of the caliper handbrake bracket is to close to the lever for the beetle handbrake cable: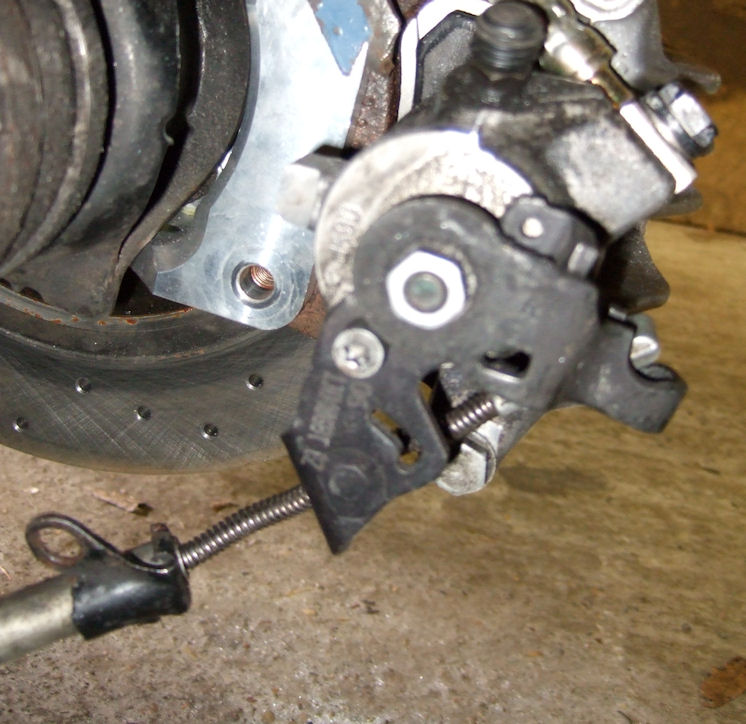 But this can be solved by lengthening the bracket. I used a 12 cm long iron strip, which I will weld to the bracket: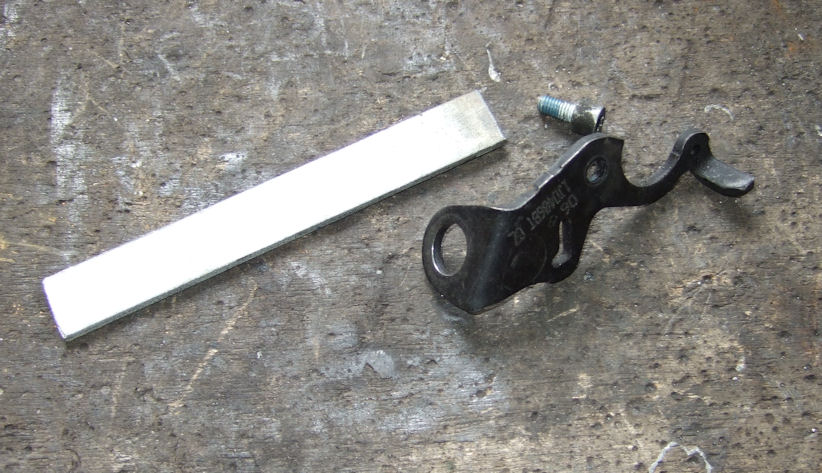 Once the bracket is lengthened, I will screw the handbrake cable to the strip with the little holder which is normally used to attach the handbrake cable in the beetle drums.
And so it happened: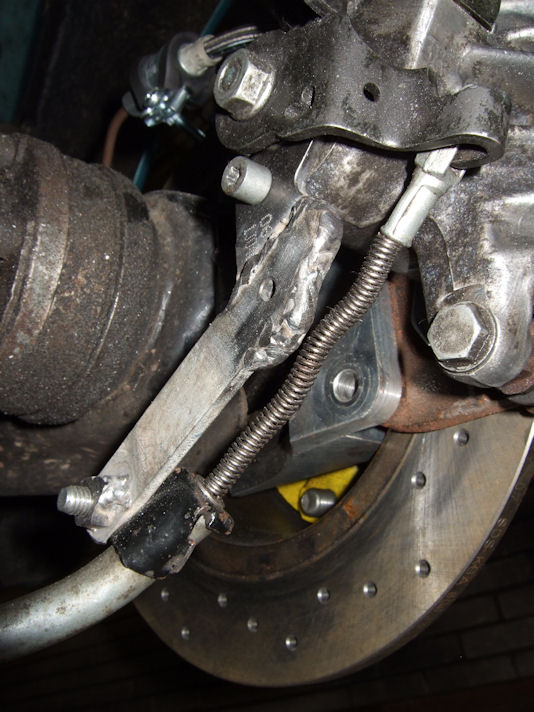 Unpainted here, of course. Tomorrow I will dissasemble everything and paint it with hammerite.
At first I screwed the strip to the bracket with a M5 bolt, to determine the right angle (you can still see the 5mm hole). After that I welded the strip to the bracket and removed the bolt again.
I also welded a nut to the strip, which makes it easier to screw on the little handbrake cable bracket (the one that's normally used in a beetle drum).
I cut off the original eye from the bracket, it's not needed anymore: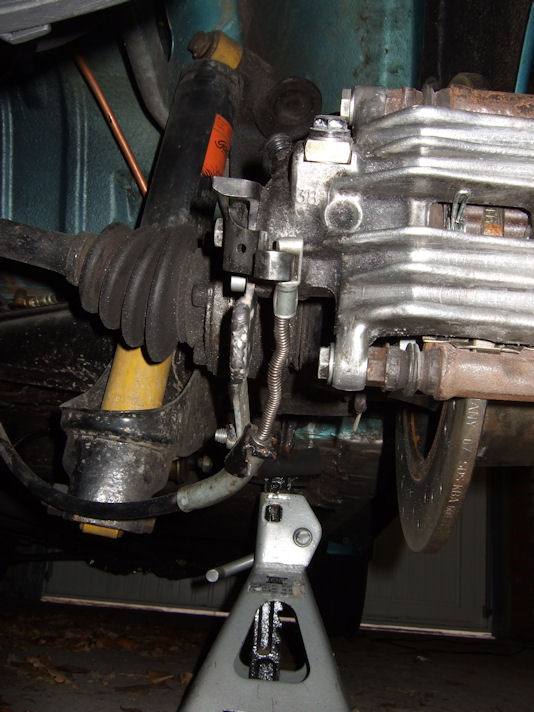 The outer cable is still long enough: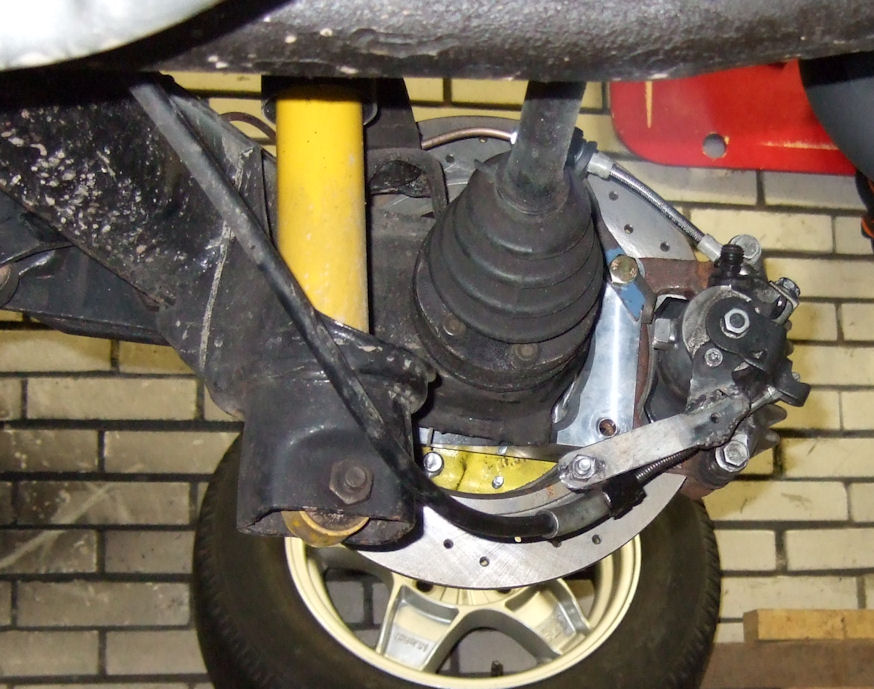 The nice thing about this modfied bracket is that I can use the original VW beetle handbrake cables without modifications.