Update 21-04-2010: Bled the brakes, torqued the axle nuts and did a test drive!
The final result: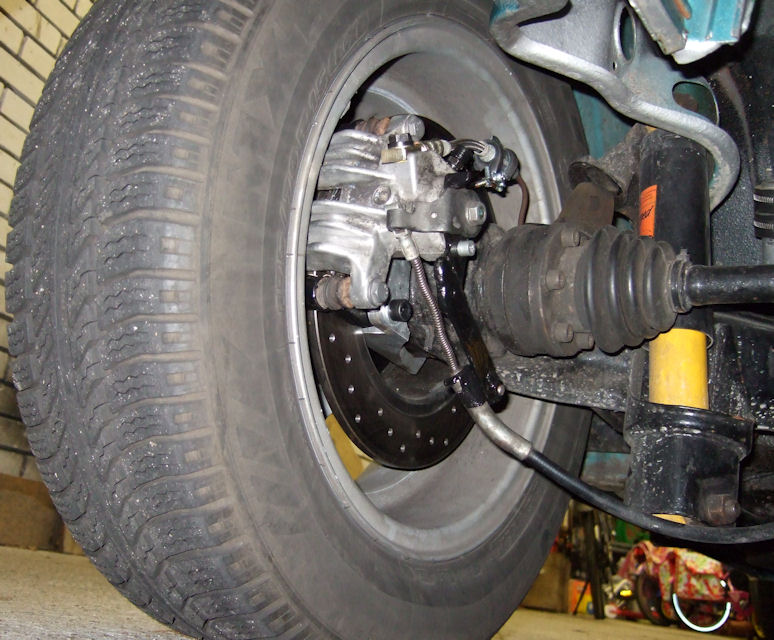 View through the ATS rim: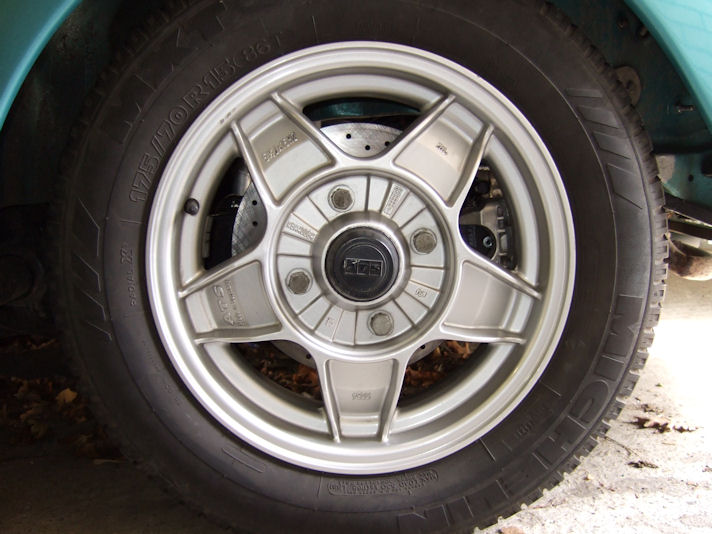 At first I had too much play on the brake pedal, but bleeding the front brakes too solved that problem. After that I took the car for a test drive in the city, on country roads and on the highway. Everything was fine, no strange vibrations in the brake pedal.
When I still had the rear brake drums I allways thought that the brakes were barely adequate for the speeds the car can achieve. Now I feel I have a reserve, while the brakes are not over sensitive.