Update 27-12-2009: Yesterday I gave a drum and disc to my neigbour, and today he gave it back to me.
A nice before and after picture: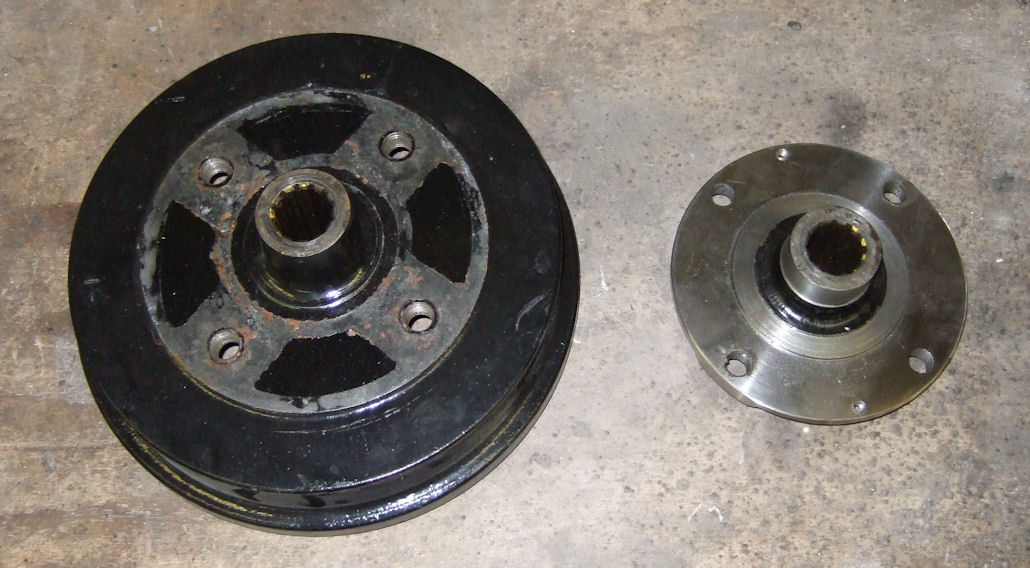 My neighbour made it quite a bit lighter! 🙂 I think it looks great!
He machined them so the disc would fit nicely over the drum. And he machined 2 mm off the surface, leaving a 2 mm rim in the middle that fits the inside hole of the disc perfectly.
Of course I test fitted it: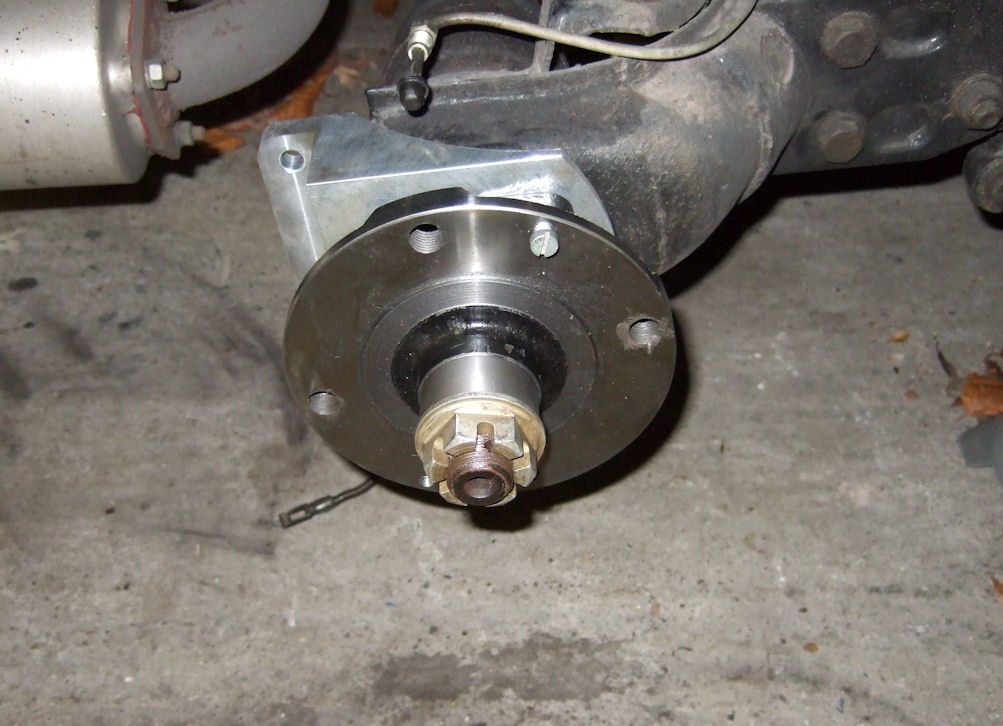 With the disc on: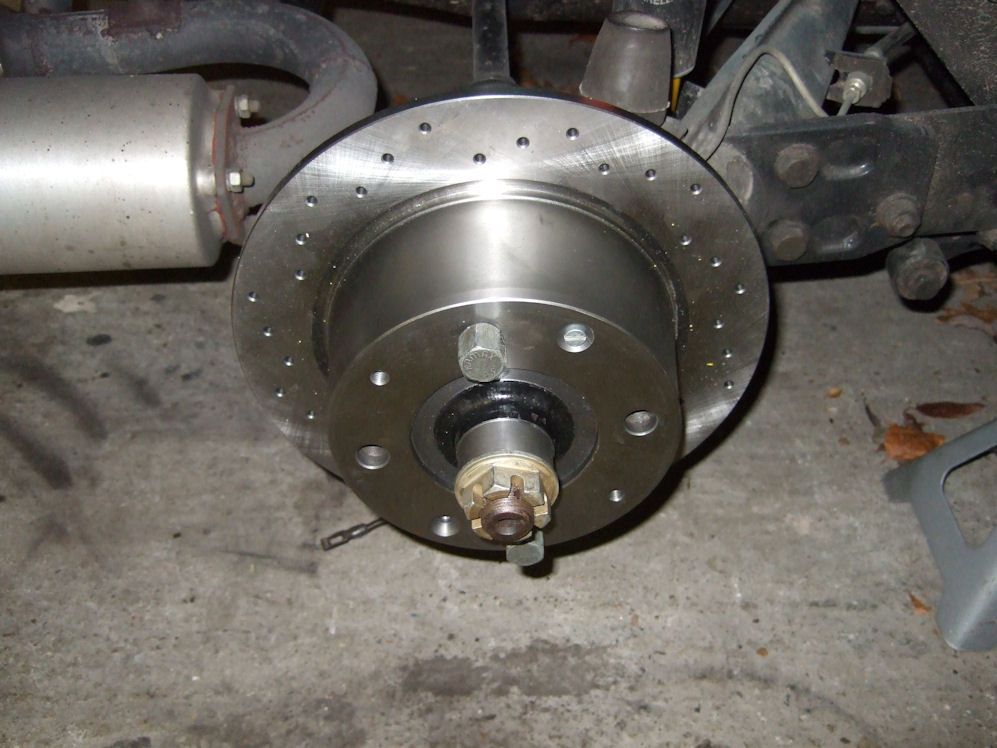 I am very happy with it! It fits great!
I still need two M6 bolts to hold the disc to the machined drum.
These will only hold the disc so it won't fall of when you put the wheel on. The wheel bolts will really hold the disc in place.
Now, the other drum has to be machined too.