Update 22-03-2010: While working on my new exhaust muffler, I had to put the wheel back on to check the space between the wheel and the muffler.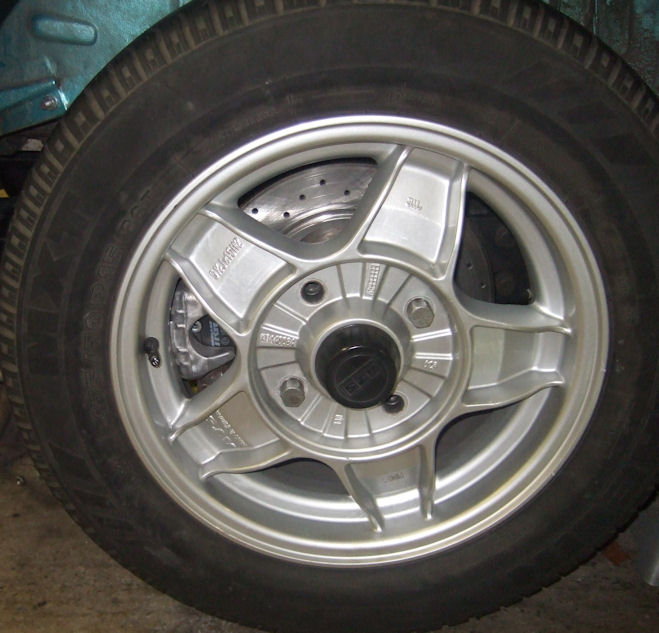 Looks cool hey? Yeah, my joy was short lived, because once I tightened the wheel bolts, the wheel froze solid! What happened was that the calliper touched the wheel, and that pushed the brakepads against the disk. It's because of the design of the wheels. The spokes of the wheel are reaching back into the wheel well. The rim the spokes attach to is touching the caliper. On original, steel, wheels this wouldn't happen. Or probably on most alloy wheels with a different design then mine.
Luckily I could file of a little bit of the caliper to make them clear the rim.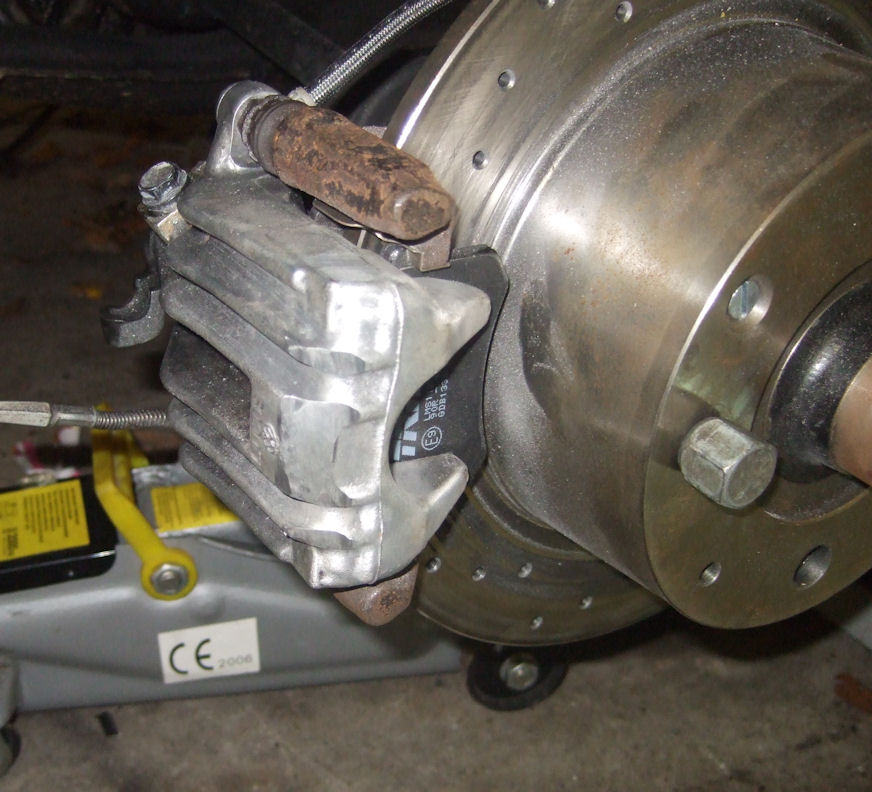 The clearance is still tight, but it is enough.