Update 23-01-2010: I bought some VW passat calipers which included the brackets I needed. The calipers themself look a lot like the golf calipers, but the handbrake lever is different and the brakeline attaches somewhere else.
Here I test-fitted the passat calipers on the car: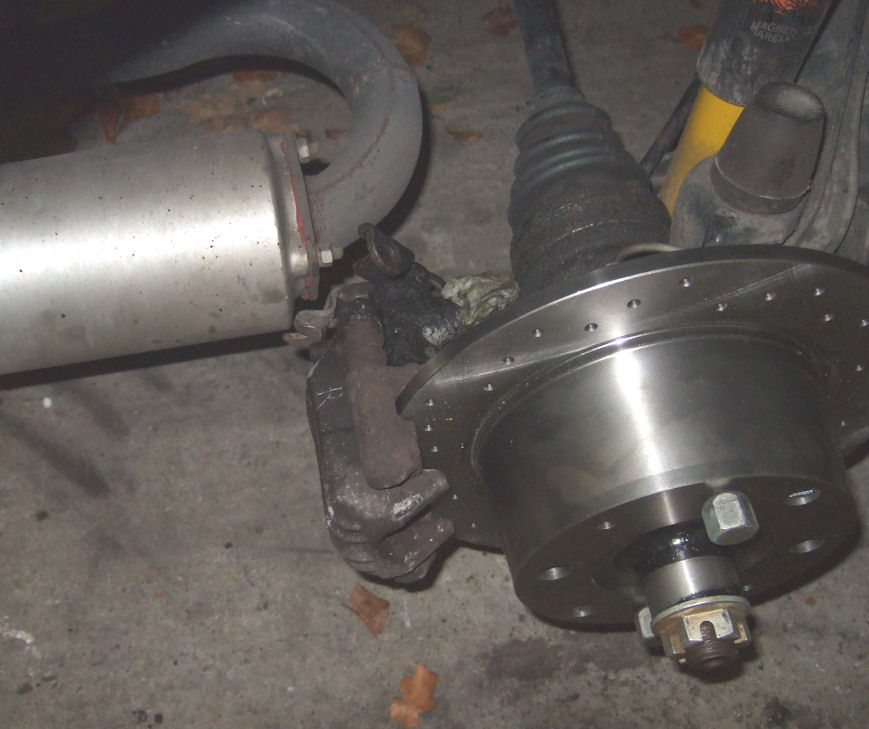 As you can see, the calipers are way to close to the exhaust! In the picture it looks like it just fits, but the caliper isn't in it's widest setting yet. If the brake pads would be really worn, the caliper will touch the muffler.
So, I have to change my exhaust… 🙁 Well, I always had the idea to replace the exhaust with a super silent one (this motorcycle exhaust isn't loud, but it isn't silent either). So, now I am looking for a different muffler.
---
Caliper Bracket Differences
On this picture you can see the two different caliper brackets: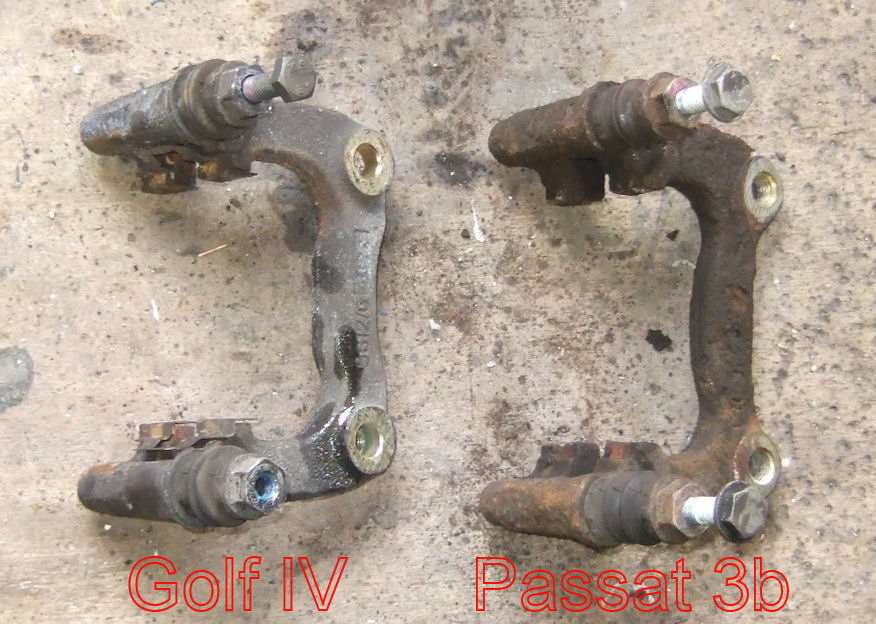 They look the same from this angle.
But in this side-view you can see why I need the Passat brackets: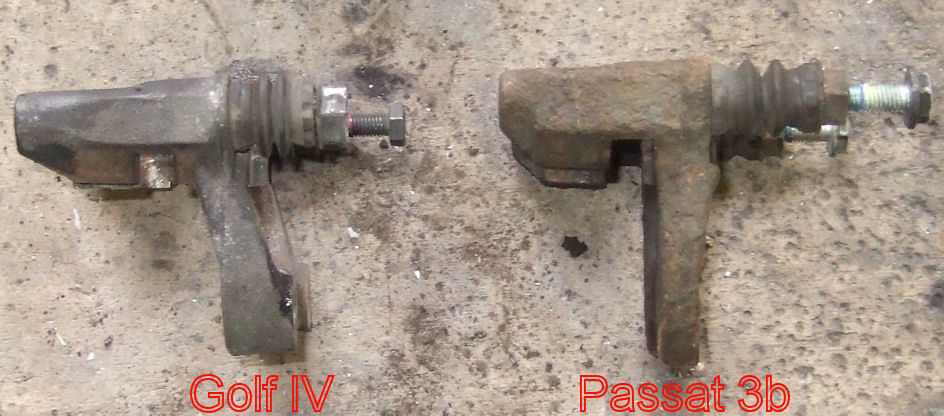 The Golf bracket is angled, this brings the caliper outwards. The Passat bracket is straight, which is more convenient for the VW beetle rear axle and Porsche 914 disk combination.
Here you see the part number of the passat bracket: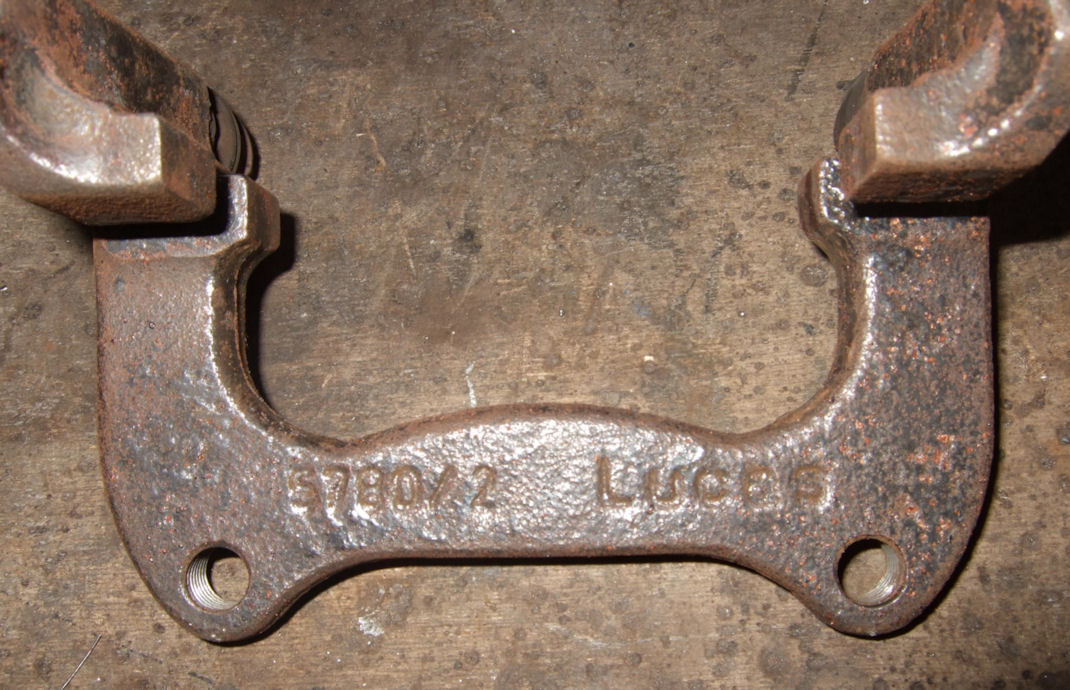 It reads: 5780/2 Lucas. According to the add, they are for a Passat 3b from 1997 and onwards. This means they come from a (Dutch) Passat B5, according to this Wikpedia page.
The Golf IV caliper fits without problems on the Passat 3b bracket: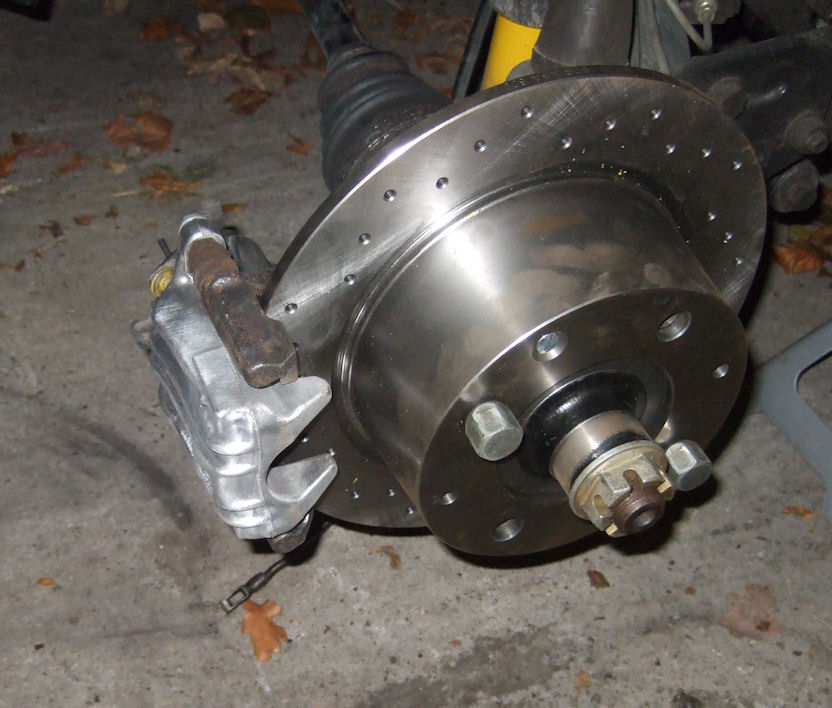 In this picture I allready removed the muffler, so plenty of space now.. 🙂
I also de-rusted the second hand Golf IV calliper and the bracket, they still need paint..
Update 13-02-2010: My neighbour machined the other drum too, so I could test fit the left side: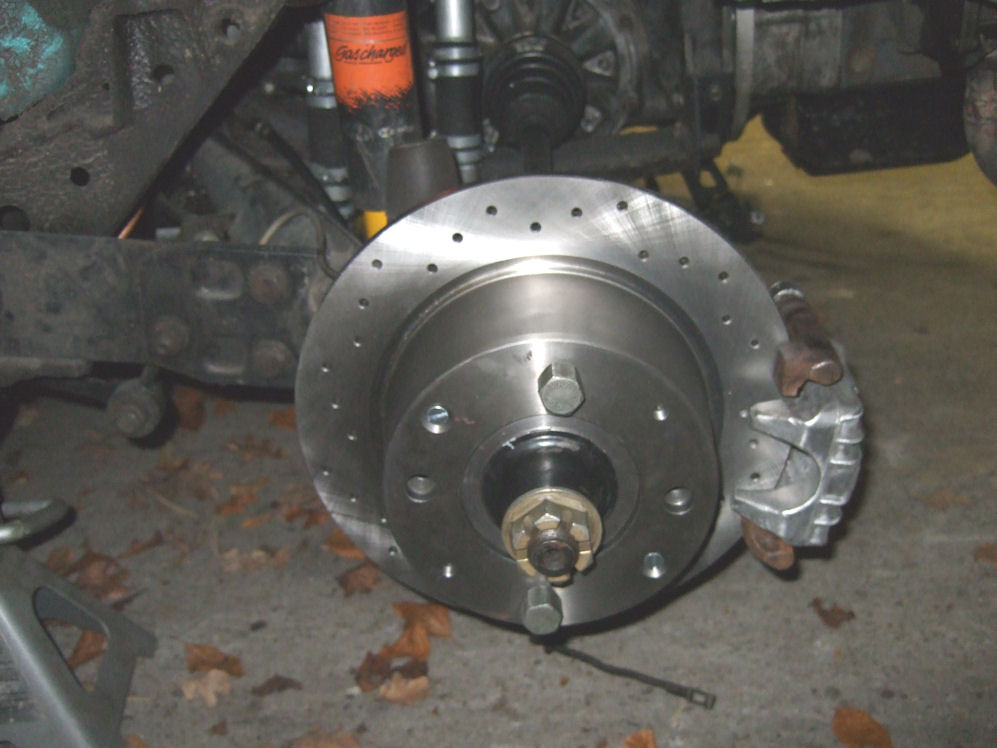 It, again, fits perfectly! 🙂