Update 27-12-2009:Turned the beetle around so I can work on the rear brakes.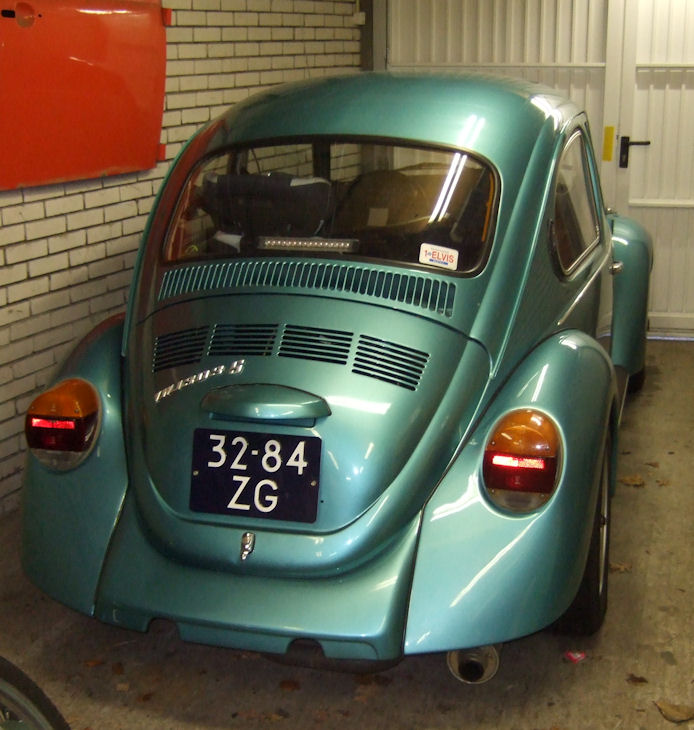 First I loosened the wheel nuts, and the axle nut.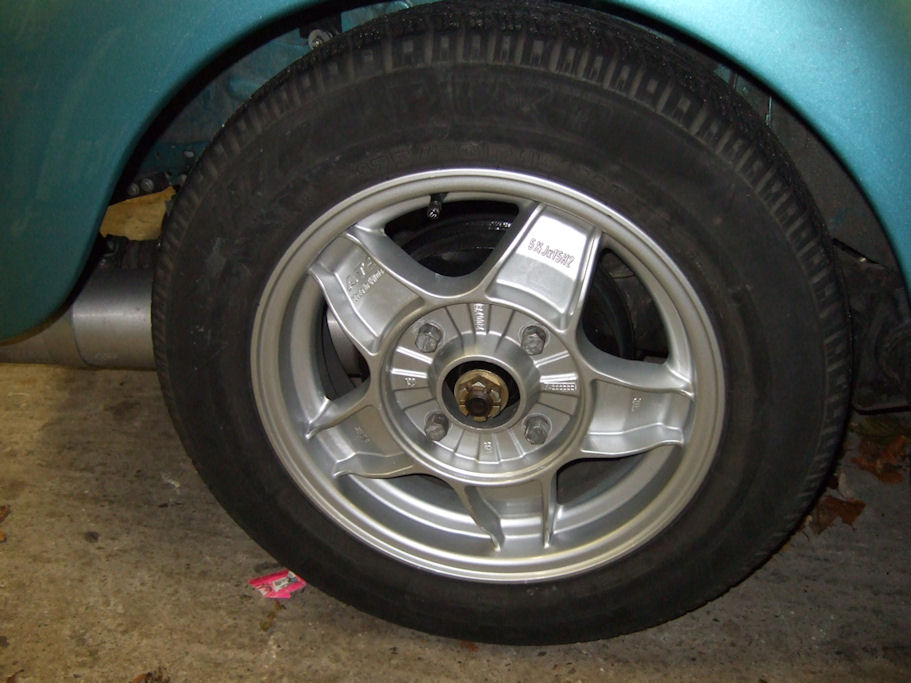 Then I put the car on axle stands, and removed the wheel and the drum.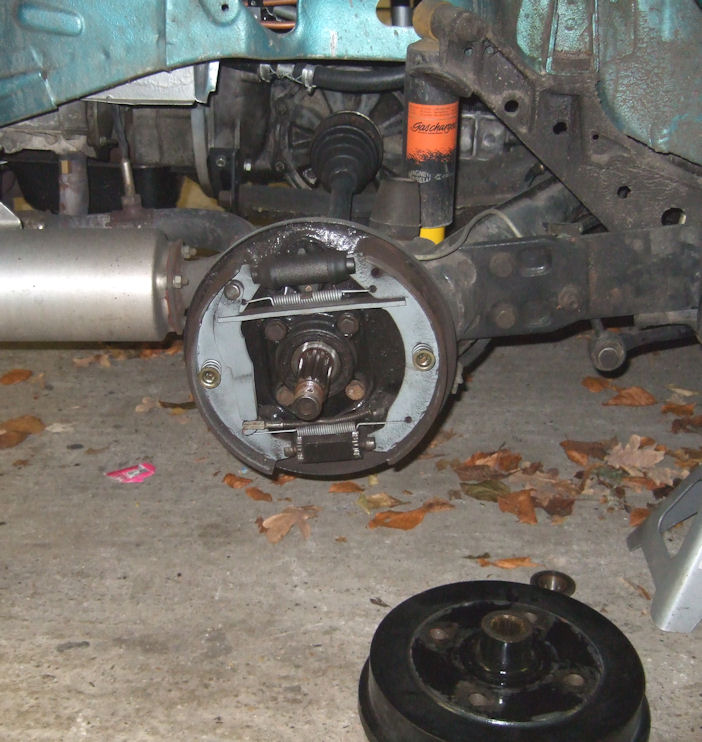 After that I removed the brake shoes and the brake backing plate.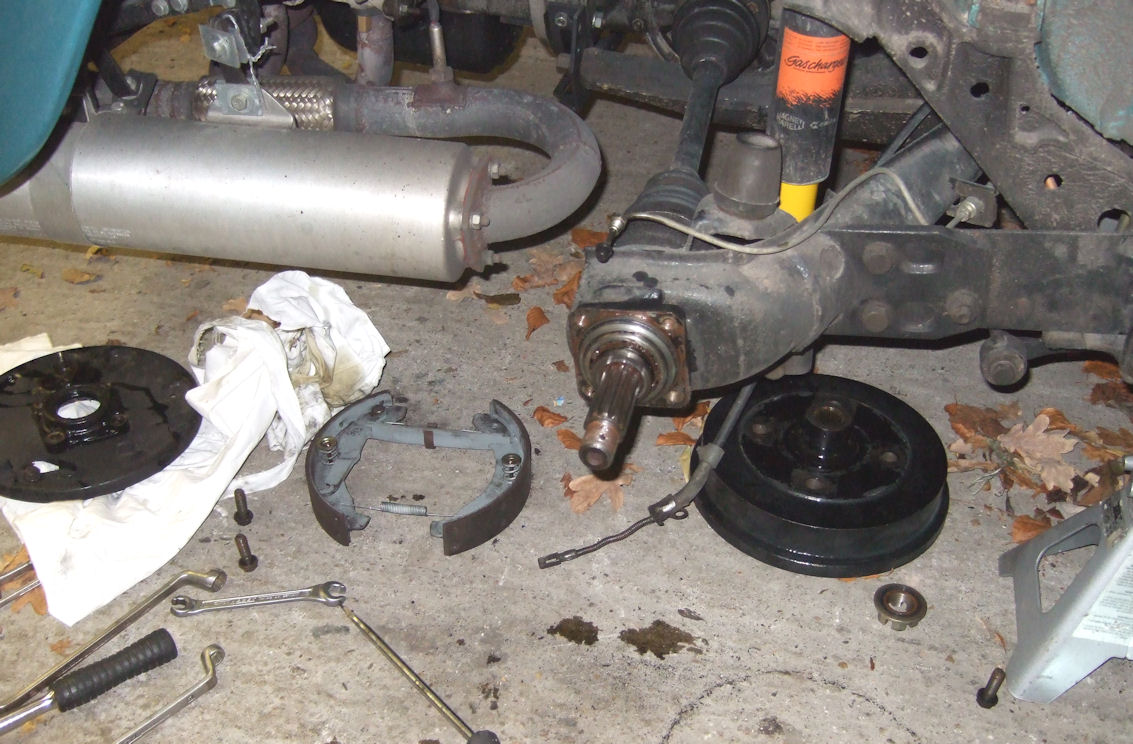 Of course I did all this to the other side too..
Now I could test-fit the caliper bracket.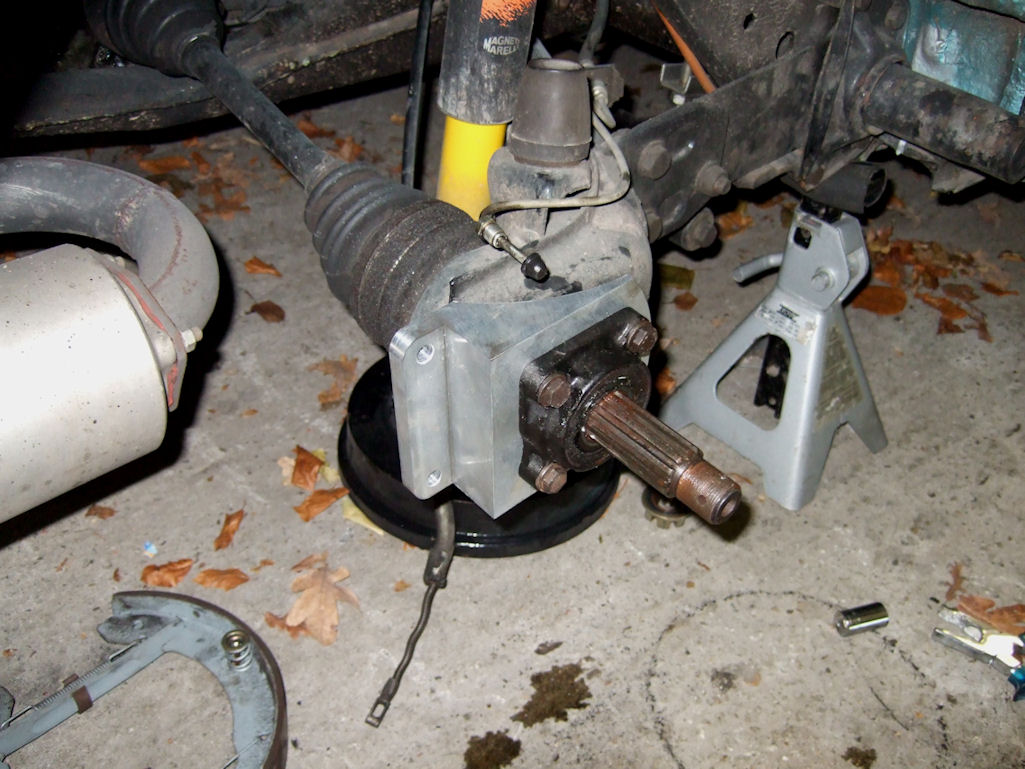 Fits nice! Now I have to get the drums machined and get some passat caliper holders.