08-11-2011: Earlier this year I needed to renew my tires. I wanted to bring the rims to the shop, and not the entire car. So, I had to put my car on other wheels. I still have 3 standard wheels lying in the shed, and I have a space saver as spare wheel. This space saver is a standard rim made smaller.
But I discovered the standard wheels don't clear the caliper!
So, if I have a flat tire in the rear, the spare wheel wouldn't fit. I'ld have to put the spare in the front and the front tire in the back. Not very handy.
I had to buy a set of 25 mm spacers: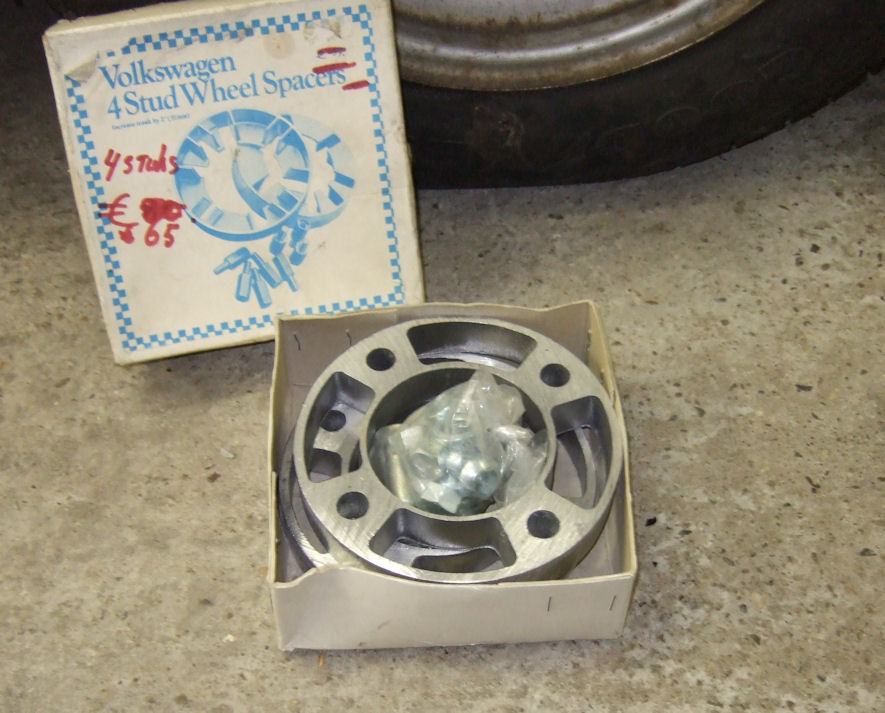 And now it fits: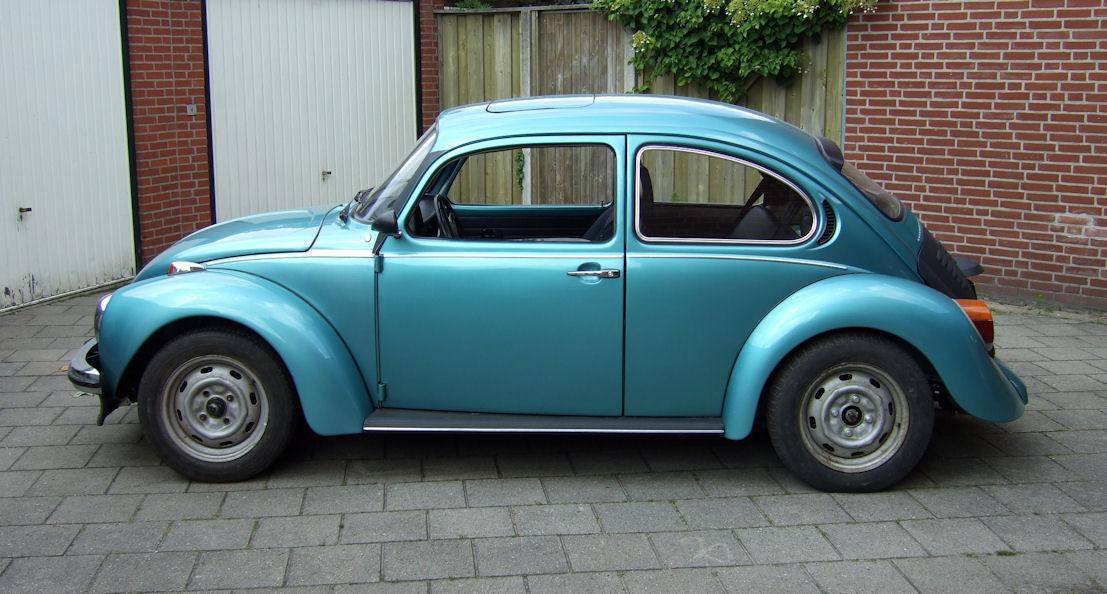 The other side with the space saver: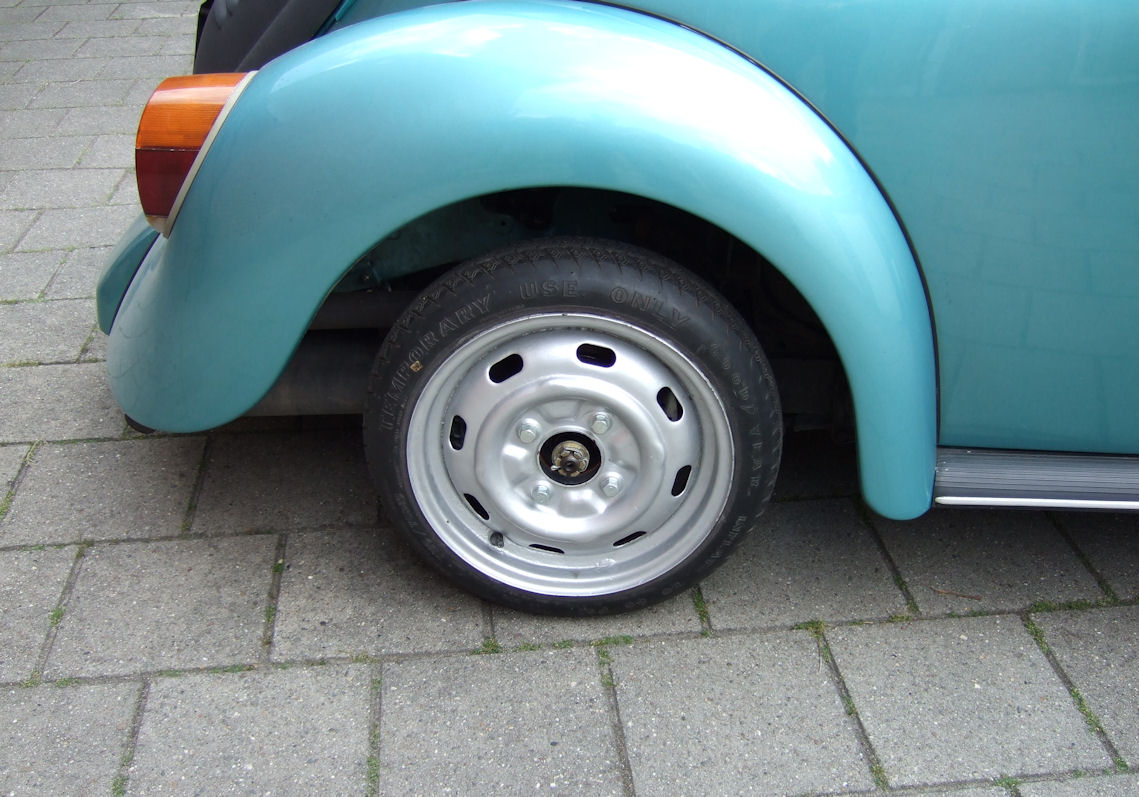 Looks weird, doesn't it?
This is now the space between the rim and the caliper: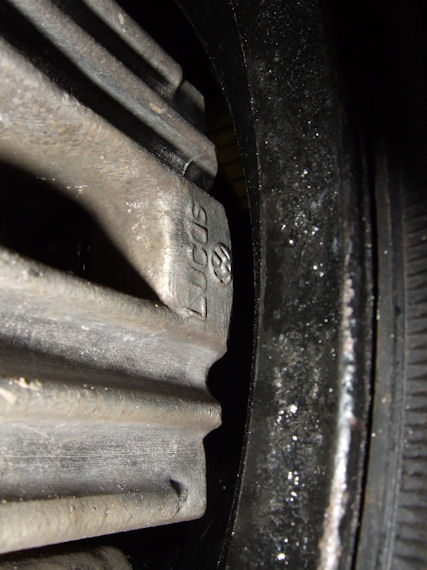 A nice gap between them!
So, be aware, if you want to go this route, you'll need spacers if you want to use standard rims.