Update 28-02-2010: I bought a set of new brakepads for a Golf IV. When test-fitting, I discovered that they didn't fit the Passat brackets! The space for the pads was in the Passat bracket little bit smaller (just under 1 mm) then the Golf brackets. But this was quickly solved by filing out a little bit out of one side of the pad: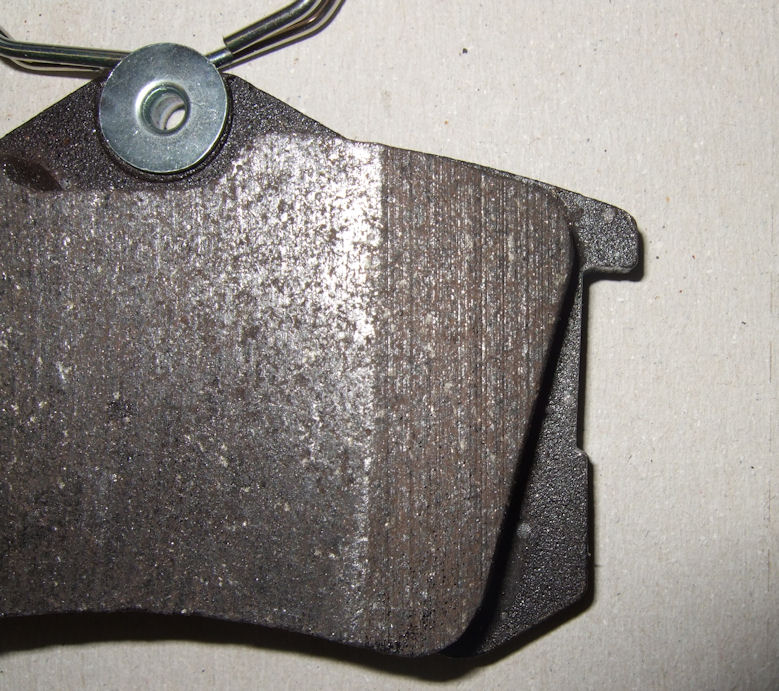 Why would VW make such a small change?!?!? Strange.
Then when I tried to test fit it all with the new pads, the caliper didn't fit. It turned out the piston had to be pushed in. Because it has a build in handIbrake, it can't just be pushed back. I didn't understand how I had to get it back, and went browsing on the internet. I found a top-tip: use a F-clamp to put pressure on the piston, and then turn the piston clockwise with an angle grinder wrench. That wrench fits perfectly in the indentations in the piston. I tried that and that worked perfectly.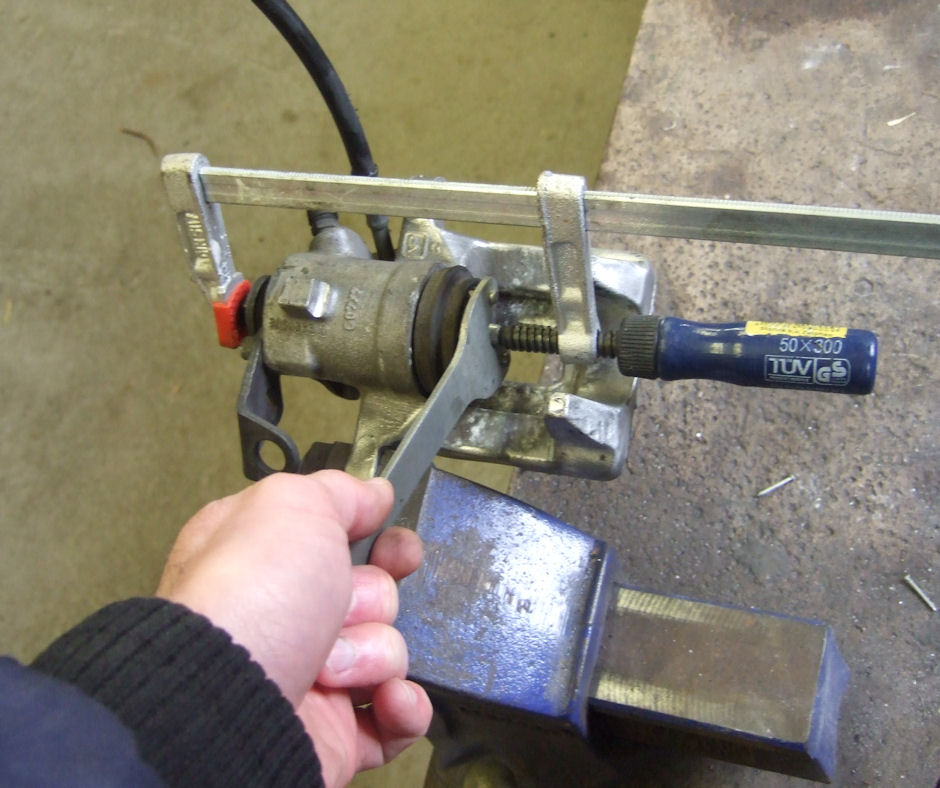 Totally in: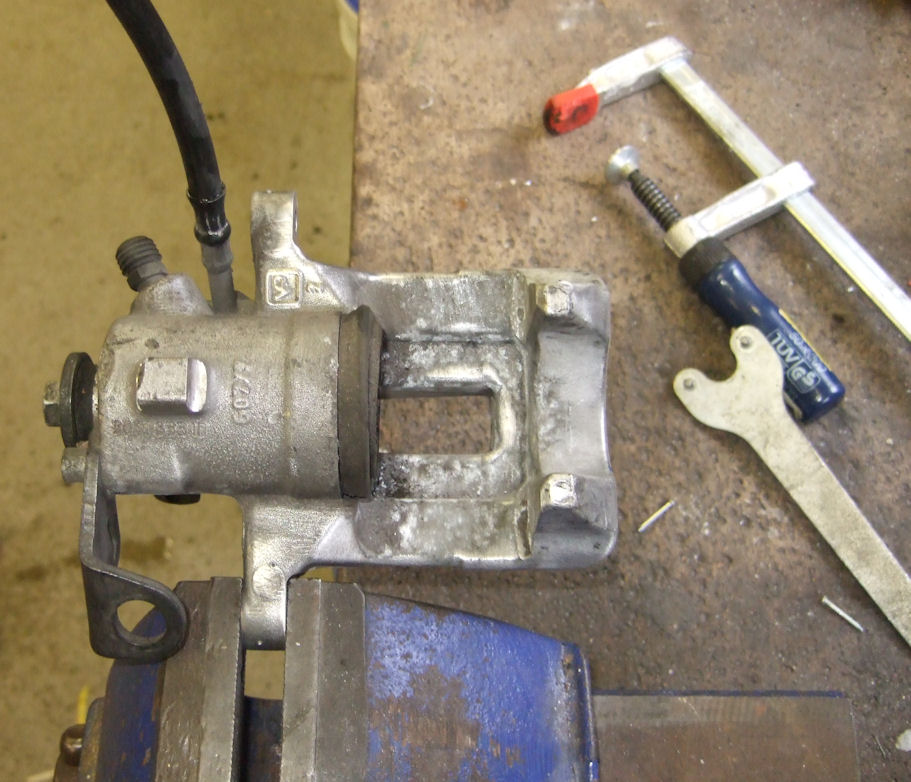 No need for special VW tooling!
All test-fitted together: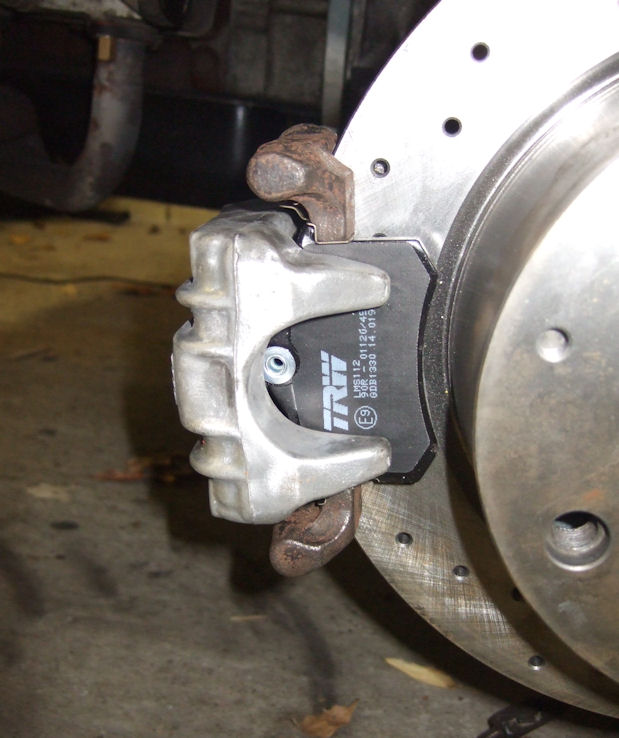 I pulled the little handbrake lever, and it settled the brake pads, and it braked! For the first time. After turning the disc around a few times, I didn't feel any high points. The machined drums are OK!