I looked at how the brakelines are going to be routed.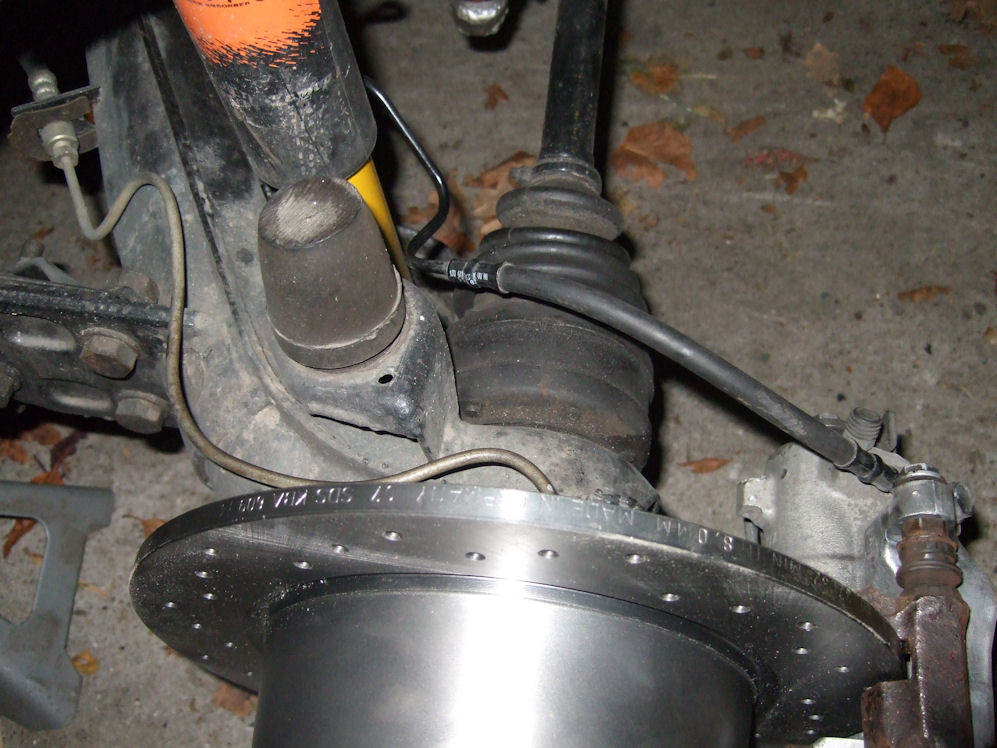 The black flexible hose has to be connected to the copper coloured hard line. I will have to get a new flexible hose and hardline made. The new hose has to have a connection fitted at one end where the hardline can be screwed into. I will probably have to create a support plate on the trailing arm where this connection can be attached. It should eventually look just like the flexible-hardline connection in the upper left corner of the picture.
Update 22-03-2010: I ordered some custom made brakelines from a dutch company called "Remkaflex". On their site you can upload a description of what you need, and attach a drawing of it with measurements. I told them I wanted a VW beetle brakeline screw on one side and a piece of flexible Golf IV on the other side.
Through this page I send them the description and this computer drawing: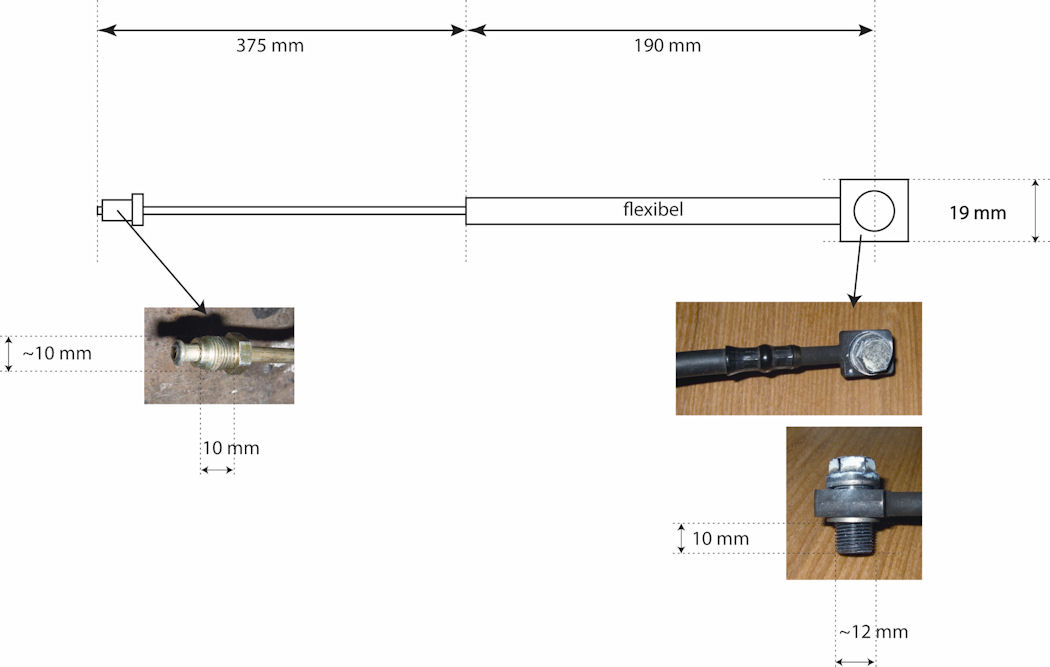 (click on it for a bigger version)
And after a week or so, I got this delivered!:

Looks great, doesn't it? I am very happy with it. They didn't include the screws at the Golf caliper end, so I have to reuse the old ones (so, if you order them, tell them you need the screw and rings too).
I bend the "hard" part of the lines to roughly match the shape of the original VW beetle brakeline. And I made a bracket to hold the brakeline in place.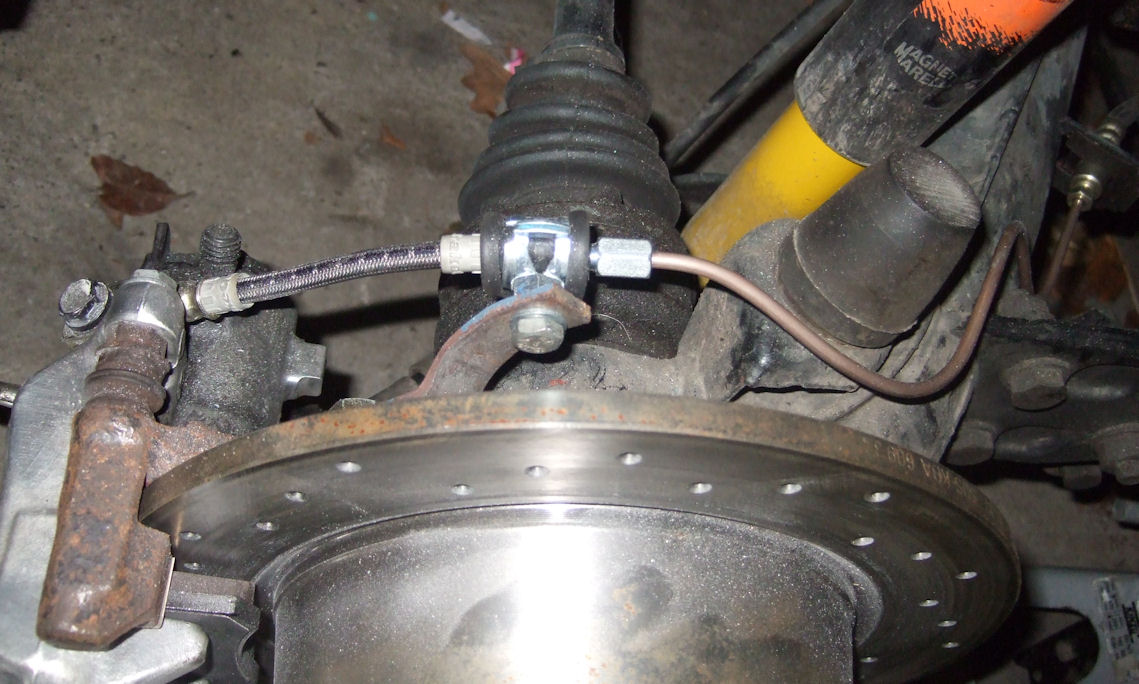 The clamp which holds the brakeline was bought at a home improvement shop, and is normally used to hold 12 mm water pipes. It was perfect for this, because it came with the rubber and a nut welded on one side of the clamp.